Does Chris Grayling have dirt on the PM?
What else could explain this serial bungler nabbing another top-level post?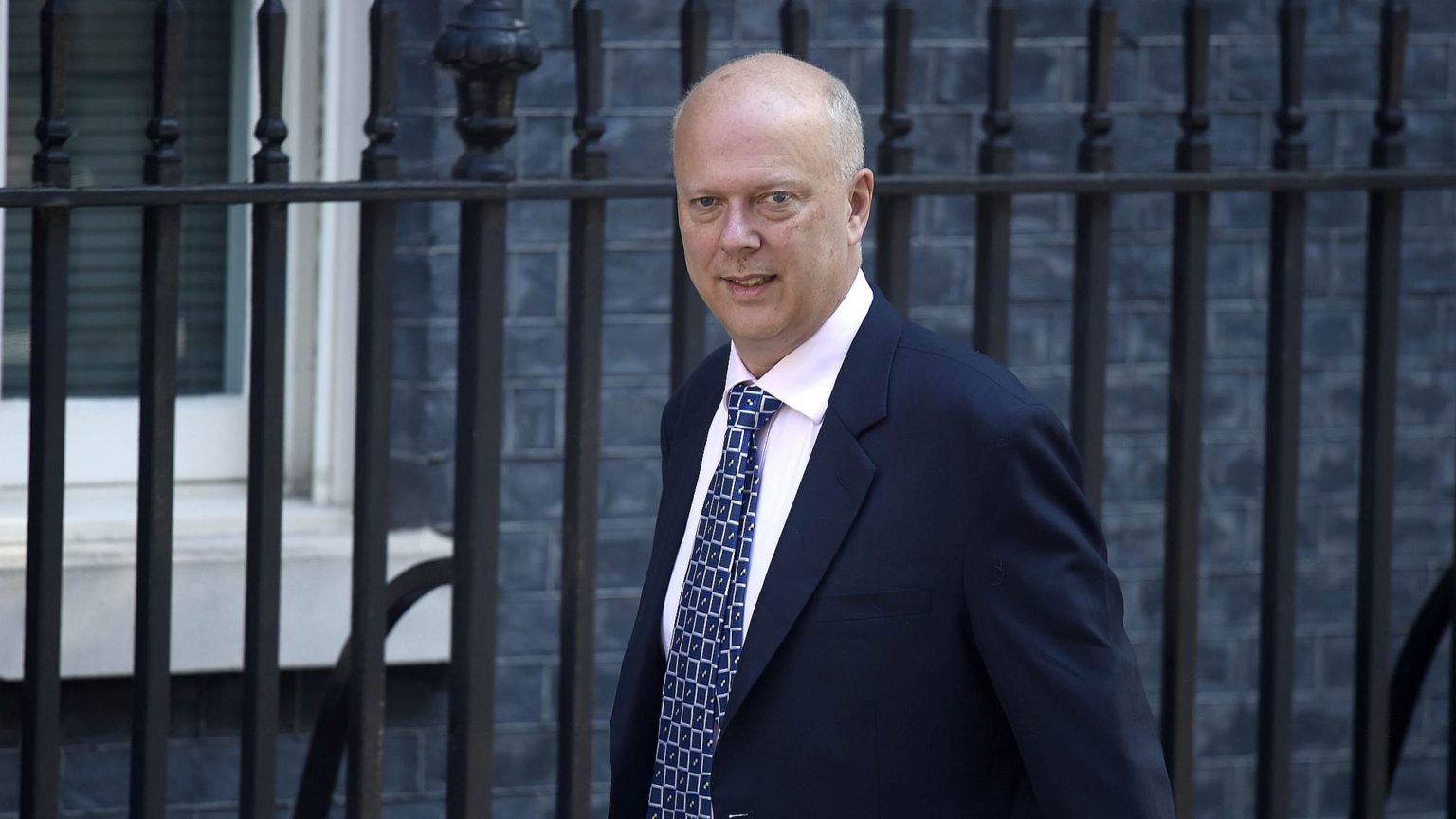 News that Boris Johnson has appointed former cabinet minister Chris Grayling to sit on parliament's esteemed Intelligence and Security Committee, and has even urged existing Tory members of the committee to elect Grayling as chair, has caused understandable anger among Tory MPs. The Sun has the story:
PM faces Tory backlash after parachuting Grayling into prized intelligence job https://t.co/CMToCOgkiK

— Sun Politics (@SunPolitics) March 11, 2020
It's easy to see why. Grayling is a kind of running sore for the Conservative Party and a running joke for the rest of us. The man nicknamed Failing Grayling has had various top jobs during the David Cameron, Theresa May and now Boris Johnson premierships, and has more or less made a hash out of all of them – committing unforgivable gaffes along the way.
When he was transport secretary under May, he botched the rollout of new railway timetables, causing chaos across the country. In 2018 it was revealed that he had signed a contract with a British freight company, to provide additional freight capacity in case of a No Deal Brexit, that had never run a ferry service and didn't own any ships.
Over the years he has also had a good line in gaffes and controversies. In 2009, he sparked outrage in Manchester when he appeared to compare Moss Side to The Wire, after going on patrol with Manchester police for a day. He also caught a lot of flak while he was justice secretary for his petty ban on sending books into prisons.
Now, Grayling is bringing all the skills he's learned over the years to the Intelligence and Security Committee. A man who has been accused of trying (and failing) to edit his own Wikipedia page five times may soon be overseeing the work of our security services.
All of this begs the question: what possible reason is there for Chris Grayling continuing to have a high-level political career? The man's not so much a teflon politician as he is a kind of herpes politician — he's a source of recurring irritation and embarrassment for the Tories but they just can't get rid of him.
This is beyond 'jobs for the boys'. Does he have dirt on Boris? Did he have dirt on Cameron and May, too? What does Grayling know? Answers on a postcard.
To enquire about republishing spiked's content, a right to reply or to request a correction, please contact the managing editor, Viv Regan.