#BeKind: the nastiness of the 'virtuous'
Some Labourites actually celebrated Nadine Dorries' coronavirus diagnosis.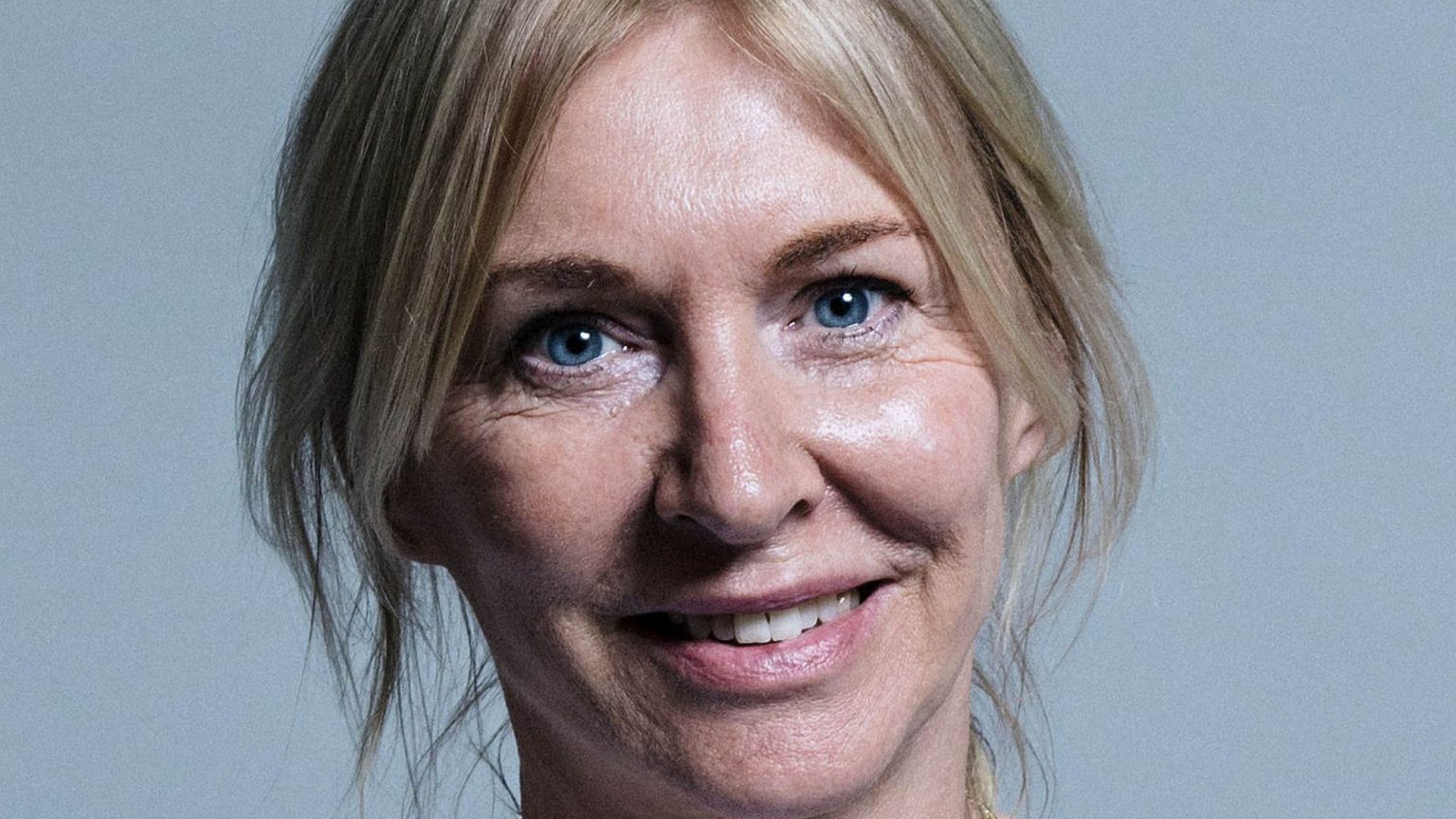 Most people will agree that Twitter can be a nasty place, from the pile-ons to the snarky 'quote tweets'. Social media in general have long been blamed as the source of everything from mental-health problems to the degradation of political discourse. These platforms are generally seen as an expression of humanity's worst tendencies. Following the tragic death of TV presenter Caroline Flack, the hashtag #BeKind emerged, as Twitter users urged others to think twice before using the platform to make other people feel small.
The problem is, it's always the nastiest people who tend to crow the loudest about being kind, especially on social media. Many of those who embraced the hashtag are on the left. They took potshots at the vicious trolls and Tory tabloids they blamed for Flack's death. But in recent years it has been proven time and again that left-liberals are often the meanest tweeters.
The recent announcement that Tory MP Nadine Dorries has contracted coronavirus is a perfect example of this. Some prominent tweeters have actually celebrated the news, just because Dorries is a Tory, and even though Dorries pointed out that her mother is staying with her, and she fears she could contract the virus (coronavirus is much more likely to prove fatal for the elderly).
Labour activist Guy Matthews, who featured in a prominent Labour campaign ad in 2019, tweeted 'f***ing get in' at Dorries' news, adding that he hoped the virus 'goes through her rotten bastard party like a dose of salts'. Another prolific anti-Tory tweeter objected to the criticism levelled at those having a go at Dorries: 'It's ridiculous of #Tories to criticise lefties for being spiteful about #NadineDorries having #coronavirus! She's a monster! I can't say that I'd be especially sorry if, say, Ian Huntley got it either. Would they, because he's a human being, too?'
More mainstream voices seemed to feel the need to preface their concern for Dorries with a denunciation of her politics. Labour MP (and deputy leadership frontrunner) Angela Rayner tweeted: 'Whilst l almost never agree with Nadine Dorries on anything politically, l do wish her a speedy recovery against this wretched #coronavirus.' What was the point of the throat-clearing? Why caveat your well-wishing with a political dig?
Left-wingers and liberals are increasingly partisan in their condemnation of abuse. There is always a righteous outcry when Labour MP Diane Abbott receives heinous racist and misogynistic abuse online, and quite rightly. But Priti Patel, since becoming home secretary, has been subject to racist and sexist abuse online, and yet she has enjoyed little solidarity from anti-racist or feminist campaigners. The Guardian recently published a cartoon of Patel depicted as a bull with a ring through her nose – something that would have sent Twitter into overdrive had she not been a Tory MP.
So what these people really mean when they say 'be kind' is that we should be kind to people we agree with. I can't have been the only one who guffawed listening to anti-Brexit QC Jolyon Maugham on the Today programme this week talking about how it feels to be 'at the heart of a media hatestorm', following his tweet on Boxing Day admitting he had just clubbed a fox to death. The fact that he not so long ago launched a kind of legal hatestorm against an innocent Brexit campaigner seems to have passed him by.
Now, kindness is a virtue – but it's not always the right course of action. While sinking to ad hominem attacks is never a sensible option, sometimes politics can get dirty. That's inevitable. But I wish those pushing this message would at least recognise their own hypocrisy. They are calling for everyone to be nice while at the same time being as nasty as the worst of them.
If we do want to make public discourse more civil, we need to recognise that kindness, if enforced, loses its value. Dorries' No1 fan, Guy Matthews, has had his Twitter account suspended – quite possibly for his being mean about a poorly politician. But I very much doubt he's changed his mind. We can't ban, block or finger-point our way out of the current depravity of social media.
Instead, we need a broader cultural change, in which people both grow thicker skins and stop treating social-media platforms like a high-school playground. People don't need to #BeKind, they need to grow up.
Ella Whelan is a spiked columnist and the author of What Women Want: Fun, Freedom and an End to Feminism.
To enquire about republishing spiked's content, a right to reply or to request a correction, please contact the managing editor, Viv Regan.