New York's anti-Semitism problem
Robert Cherry on the rising violence against Orthodox Jews.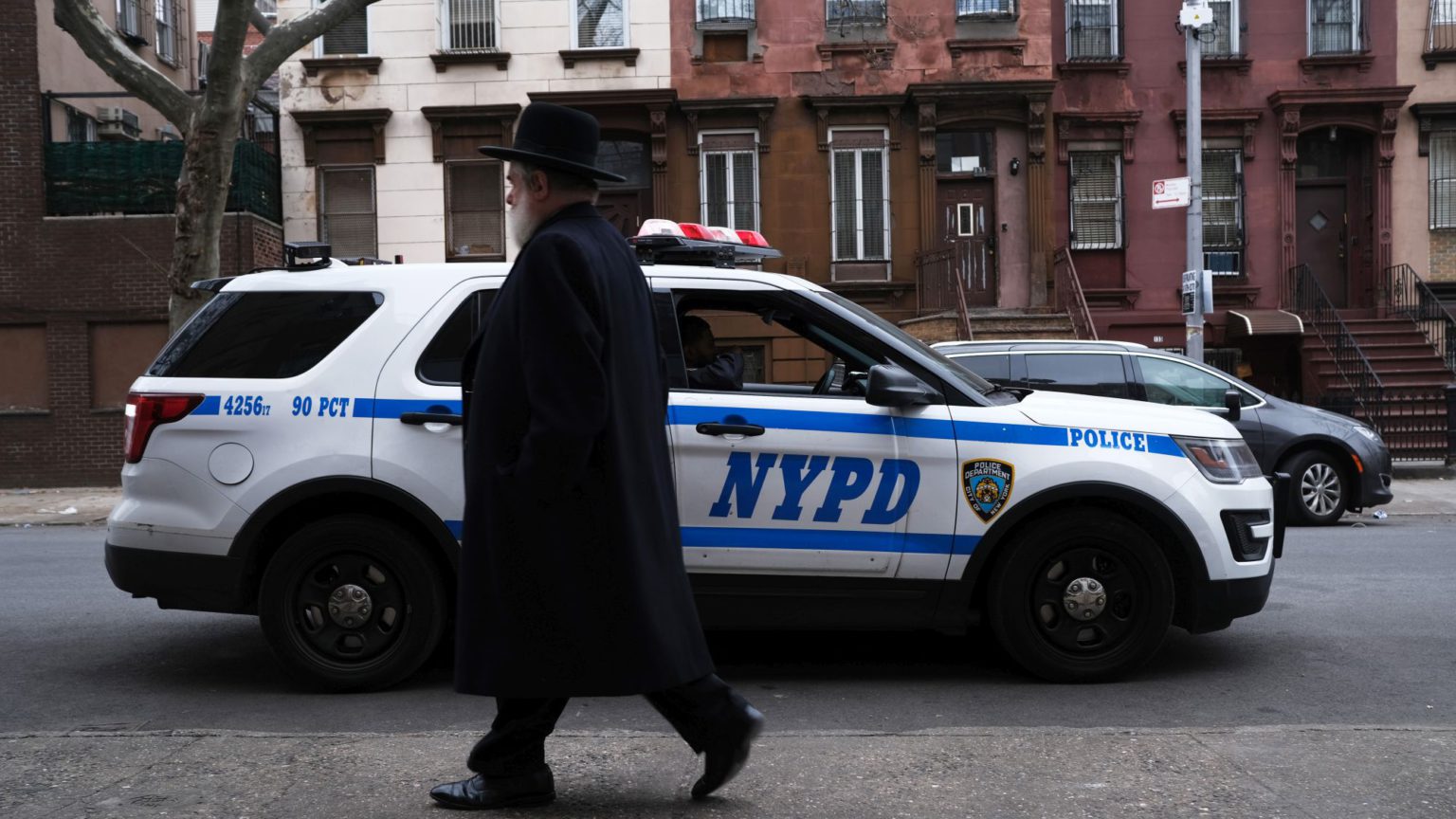 In December last year, two gruesome anti-Semitic attacks in the New York area made international headlines. First, a shooting in a kosher supermarket in New Jersey, which killed six. Later in the month, five were injured in a stabbing attack on a rabbi's home. In October, a shooting in a Pittsburgh synagogue killed 11 people – the deadliest anti-Semitic attack in American history. In April, the Poway synagogue in California was targeted by a gunman, who killed one person and would have killed more, had his rifle not jammed. Yet while anti-Semitism was central to all of these attacks, the roots of that anti-Semitism differ. spiked spoke to Robert Cherry, economics professor at Brooklyn College, to find out about New York's particular problem with anti-Semitism.
spiked: How serious has anti-Semitic crime become?
Robert Cherry: Over the past couple of years, there has been an uptick of anti-Semitic crimes. There is always a large number in the United States because anti-Semitic crimes include property crimes. So if you look at hate crimes against Jews, it dwarfs the hate crimes against Muslims, for instance. A good deal of those crimes are people knocking over stones in cemeteries or putting swastikas on temples. In the past couple of years, there have been lots of robocalls – someone will call 50 or 75 Jewish institutions and make threats over the phone. Right-wingers put up posters around universities or near Jewish neighbourhoods. I don't want to trivialise it but those are nuisances, by and large. These are things that you certainly don't want to overreact to.
That was the nature of anti-Semitic crime until about a year or two ago. There was lots of this kind of activity but not many assaults. But that has changed in the past year-and-a-half. There were murders in California and in Pittsburgh by right-wingers. In Pittsburgh, for instance, the murderer was pissed off at Donald Trump because he thought Trump was too friendly with Jews and too supportive of Israel.
In the New York City area, there has been a noticeable increase in assaults. In the beginning, Bill de Blasio, the mayor, and the ADL (Anti-Defamation League) tried to put it in the context of right-wing-inspired anti-Semitism. That made sense in Pittsburgh and California, but it's really hard to do that in New York, where virtually all of the assaults have been by African-Americans. It was only after the murders in a Jersey City grocery store, which was run by Haredi Jews, and in Monsey, where there was a knifing in a rabbi's home, that people started to realise that these actions are not following the usual script. This is not a right-wing problem.
Before the killings in Jersey City and Monsey, I wasn't the only one to point out that there had been a substantial increase in assaults virtually all being perpetrated by black Americans. The numbers of assaults increased from 17 in 2017 to 33 in 2018. You might say that the New York Metropolitan area has 20million people, so what is 33 assaults? Do you want to build a story on that?
But when you look into it in these neighborhoods, there are lots of cases of people being shoved, a wig is pulled off, people get called 'dirty Jew' and they don't report it. What's more, this is only happening to the Haredi community because they are the only people that are easily identifiable as Jews. They have funny hats and dresses and so on. So we're talking about a much narrower population of Jews which is being victimised.
spiked: Is anti-Semitism treated differently to other forms of racism?
Cherry: I think that that's true. For example, now that it's clear that these crimes are being done by black Americans, some influential writers in New York City are saying that this is really a problem of mental illness and juvenile delinquency. When you look at the adults who are committing these anti-Semitic crimes, it is true that many of them have mental problems.
And when you look at the youth, there have been examples over the past decade of black youth engaging in random acts of violence. About six or eight years ago, there was a whole experience not only in New York, but in some of the other cities, where two or three black kids would get together, they would walk down the street, and just punch the first white person they saw. Some juveniles engage in anti-social behaviour and perhaps it happens to be Jews this time that they are picking on.
But the problem is, nobody is looking at whether there are sources of anti-Semitism in the black community. There are groups like the Nation of Islam and the Black Israelites. I also think that the demonisation of Israel that goes on among many activists, including black activists, has filtered down. The people committing these crimes might be 15 year olds. They are not joining a BDS movement, but it has filtered down to them that the Jews are brutalising Palestinians. That's not all there is to it, of course – there is a constellation of factors.
spiked: Some have argued that gentrification has played a role in these crimes. How does that fit in?
Cherry: Gentrification is very complicated. In my day job as an economist, I have done a lot of research on gentrification. I think the evidence shows, if done correctly, gentrification can revitalise poor black neighborhoods. You need middle-class people to live in those neighborhoods again and, with the money they bring, comes housing, schools and police. But gentrification is so demonised in this country. It is always implied that gentrification means simply shoving poor people out.
In New York, Orthodox Jews are moving into black neighbourhoods because their population is growing. For example, the most known black neighbourhood in Brooklyn is Bedford-Stuyvesant. Bed-Stuy used to be 80 per cent black. It is now 50 per cent black. Meanwhile, a quarter of the people who live in Bed-Stuy now are Haredi Jews, who filtered out from neighbouring Williamsburg. In Jersey City, 100 Hasidic Jews recently moved into the neighbourhood.
There have been some negatives in this. In Jersey and other suburbs, the Haredi don't support public education. Their kids are in Yeshivas, so if they come into the community, budgets for public education end up getting cut. That creates a layer of antagonism. And they do move into these areas in groups because they need their temple and their institutions. So they are not filtering in individually. So gentrification of this kind plays a different role to when upper-middle-class white people gentrify a neighbourhood. And nobody is beating up upper-middle-class whites when they come in.
That's the situation in New York. And I think that the organised liberal Jewish community is uncomfortable doing anything about it. Firstly because they have the same negative stereotypes of the Haredi community as everyone else. So they are not personally too sympathetic in their solidarity with the people who were being affected by anti-Semitism.
The other thing is that it has been extremely important in the United States to maintain black-Jewish unity. Over the past century and longer, Jewish immigrants had a particular sensitivity, sympathy and empathy with black Americans. And they gave money and time to many aspects of the civil-rights movement. I think for many leaders in the Jewish community, they don't want to take a stand on forcing black leaders to contend with anti-Semitism in the black community. They tried that in the early 1990s when Louis Farrakhan was saying Jews were behind the slave trade. It was a big issue getting black leaders to condemn that stuff and they don't want to go through it again.
The response has instead been to say that we are all in the same boat, we are all adversely affected by gentrification, so we shouldn't be fighting each other over it. That's what the Jewish Community Relations Council of New York's line is on this.
spiked: How should we respond to this?
Cherry: I think the best way to respond is to acknowledge that there are many negative stereotypes of Haredi Jews that we need to confront. There should be assemblies in schools where kids can ask them questions like, 'Do you really have horns?'. At my Brooklyn College, I'm trying to add some affirmative action. I want the admissions officers and the student-affairs people to hire one Haredi Jew so that they will have a colleague from that community. Also, there is a book by Chaim Potok called The Chosen. That's a book that should be read widely. I think a good way to deal with it will be by finding ways to humanise the Haredi community.
Robert Cherry was talking to Fraser Myers.
To enquire about republishing spiked's content, a right to reply or to request a correction, please contact the managing editor, Viv Regan.