Coronavirus: time to bail out the people
Rishi Sunak's coronavirus package was welcome – but we must be more radical.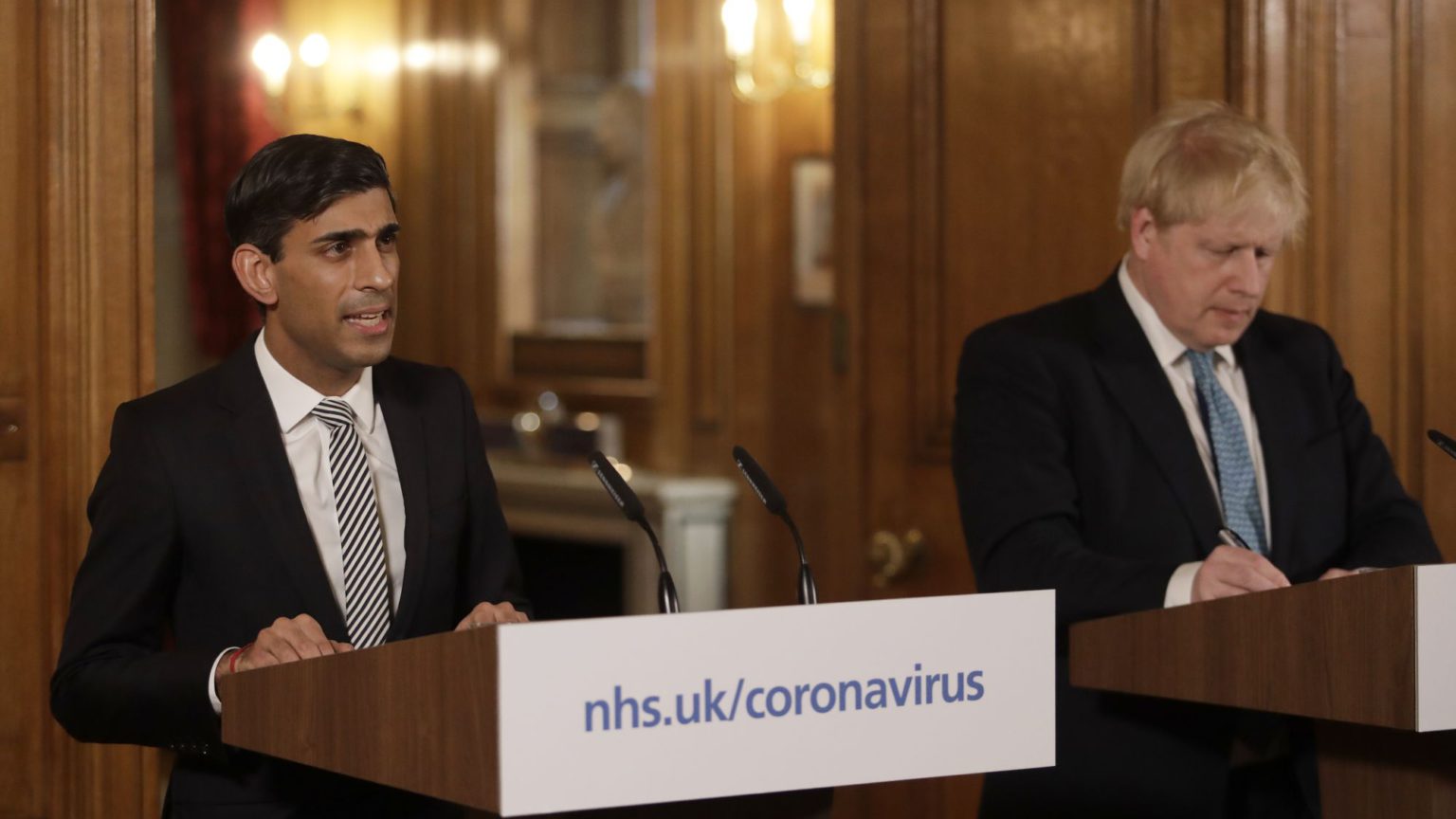 'We will do whatever it takes' was chancellor Rishi Sunak's promise to the nation as he announced a raft of state-backed loans and cash grants to keep businesses afloat during the coronavirus emergency. He must be held to that promise.
It is testament to how rapidly things have changed that what was dubbed the chancellor's coronavirus budget, delivered just one week ago, contained only £12 billion worth of stimulus measures for dealing with the public-health emergency. The rescue package announced yesterday is of a different order of magnitude altogether. Sunak promised £330 billion – or 15 per cent of UK GDP – in state-backed loans and grants to small businesses.
And this will likely be just the beginning. We have no idea how long our work and social lives will have to be put on hold or reduced in order to contain the coronavirus – and that means businesses, particularly in hospitality and leisure, have no idea when they can even begin to recover from the wipeout they are currently facing. At its peak, the post-crash bank bailout set aside around £955 billion of state money and loans (though the vast majority of this was recovered). Considering that the virus will affect far more business sectors, and place unprecedented demands on the health service, the word 'unprecedented' will be used a lot more in the coming days and weeks.
Rescuing businesses is necessary, but a glaring omission of the bailout was the people who make those businesses function – workers. So far the government has not outlined how it plans to rescue individuals and families from potential financial ruin. Hospitality workers are being sent home or laid off. The self-employed are having work cancelled for months ahead. Builders, plumbers and electricians are not exactly in a good position to follow the edict to 'work from home'.
The pandemic has made clear that so many jobs that are generally considered unskilled or non-essential are utterly integral to the functioning of modern society. It is not just doctors and nurses on the frontline of fighting this disease – it is also shelf stackers, cleaners, careworkers, postmen, teachers and more. All workers' finances will need tiding-over for the duration of this emergency. Existing welfare systems of means-tested benefits will not be fast or reliable enough to keep bailiffs from the door or to keep families from going hungry. The government must create a rescue package for all UK residents which is universal and unconditional.
This crisis cannot simply be muddled through – to abandon businesses and individuals to financial ruin would be so much more catastrophic in the long run. The cost to the state – and eventually to the taxpayer – will be enormous. But testing times call for radical measures. In times of crisis, minor grievances tend to fall away or are ignored by most sensible people. Just as it makes no sense to consider identitarian grievances or the climate 'emergency' in times of genuine emergency, we must also steadfastly ignore those who are squeamish about budget deficits and state intervention in the economy.
Economic orthodoxy is also hampering our public-health response. There is far too much capitalist squeamishness about private property. If the government needs to requisition assets from private-health companies, it should do so. Governments across Europe are willing to lock down societies and effectively imprison their citizens in their homes to stop the spread of coronavirus. Whatever the wisdom of this approach, in a time of mass suspension of civil liberties it is notable that private and intellectual property rights are still being upheld. This is perverse.
When a vaccine is discovered, we cannot allow a company or country to gain exclusive rights to it – as Donald Trump has reportedly attempted to do. Manufacturers of testing kits for Covid-19 are currently facing patent-violation lawsuits from an unscrupulous company which has never produced any such kits. A ventilator manufacturer has threatened to sue Italian volunteers who managed to 3D print an essential but unobtainable valve which allows Covid-19 victims in intensive care to breathe. Vile profiteering of this kind should have no place in this pandemic.
As the calls to shut down social life and civil liberties get ever louder, we need to match that volume with our calls for a radical and potentially life-saving economic response.
To enquire about republishing spiked's content, a right to reply or to request a correction, please contact the managing editor, Viv Regan.