The US is still at war with Iran
Three months on, and it's clear the killing of Soleimani has achieved nothing.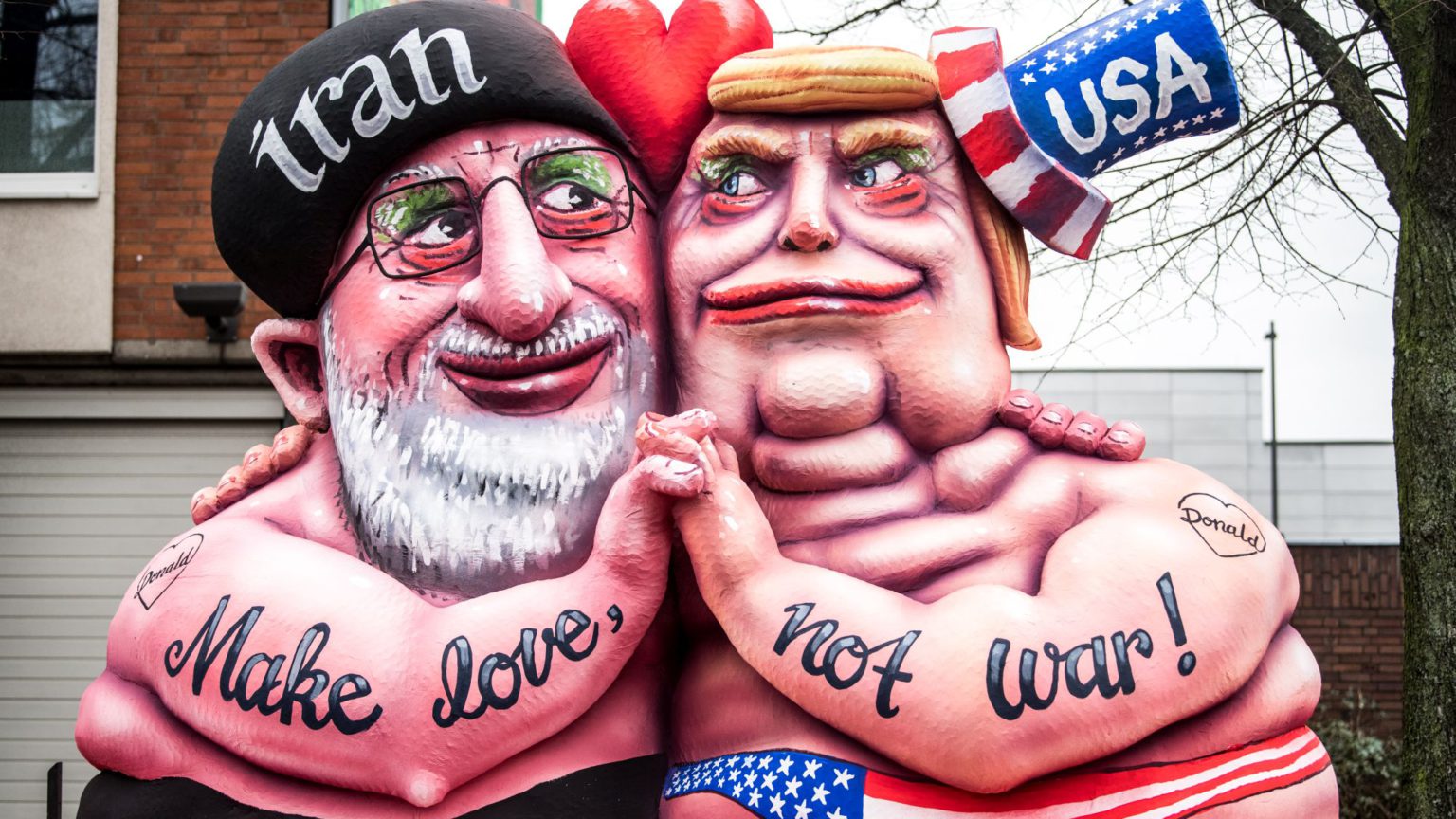 Three months ago, the US carried out a drone strike that killed General Qasem Soleimani, the architect of Iran's regional military strategy. As a White House memo to Congress explained: 'The purposes of this action were to protect US personnel, to deter Iran from conducting or supporting further attacks against US forces and interests, to degrade Iran's and Quds Force-backed militias' ability to conduct attacks, and to end Iran's strategic escalation of attacks.'
If those were indeed the aims, we should judge Soleimani's execution a failure. There has been no cessation of attacks against US forces in the region. And there has been no change to Iran's military strategy, despite its architect's demise.
Just last week, a barrage of rockets was launched at the Camp Taji airbase, which is just north of Baghdad and home to US and allied forces. Two US servicemen and one British soldier were killed, while 14 others were injured. No one claimed responsibility, but the US suspected the work of the Iran-backed Iraqi militia, Kataib Hezbollah. After all, it had quickly prasied the attack as a 'precision jihadi operation'. So US forces in Iraq hit back, carrying out airstrikes against Kataib Hezbollah and other Iran-backed militia groups.
That predictably was followed by a retaliatory strike. Early this week, rockets hit the Besmaya training base south of Baghdad, where US-led coalition troops were present. Once again, no group has claimed responsibility, but the US has assigned it to Kataib Hezbollah.
It seems pretty clear that, far from de-escalating the conflict with Iran, and deterring Iran-supported attacks against the US and its allies, Soleimani's killing has ramped up tensions. Iran-backed militias are continuing to mount quick, mainly rocket attacks on US military and political interests. And the US is continuing to respond, carrying out perfunctory air strikes on what are believed to be Iranian proxies operating in Iraq, and even, as of this Wednesday, increasing the sanctions the US has already imposed on Iran.
Soleimani's killing wasn't an end to, or, as some of Trump's more excitable critics had it, a catastrophic turning point, in the conflict. And it certainly hasn't brought Ayatollah Ali Khamenei to the negotiating table. It was merely adding yet more fuel to an existing fire. In fact, since late October, there have been 24 separate rocket attacks on the US embassy in Baghdad or bases where coalition troops are deployed. There has been no let-up since January and Soleimani's death. Instead, there has been a continuation of the low-level, warlike trajectory on which US-Iran relations have seemingly been on since Donald Trump assumed the presidency, set about dismantling Barack Obama's 2015 nuclear deal, and ramped up an impoverishing sanctions regime.
Some have pointed out just how absurd it is that this tit-for-tat escalation is happening as the Covid-19 crisis continues to worsen throughout the world. Especially so given Iran is arguably the worst-hit nation by Covid-19 outside of China – as of Tuesday this week, there were 16,000 infections and 988 deaths, including at least 12 Iranian politicians and officials, both sitting and former. Many believe the infection rate and death toll is far higher in reality. This is a perilous situation that has been made worse by America's decades-old attempt to economically quarantine Iran, through sanctions.
But the fact that this conflict is continuing in the midst of the Covid-19 crisis tells us just how entrenched the antagonism now is, and just how irresistable is its momentum for political and military elites in both US and Iran.
What is most striking about this conflict, however, is not that it is continuing in spite of a deadly global flu pandemic. It is that it is being fought at a distance, in Iraq. It was there, of course, that the US assassinated Soleimani. And it is there that US forces are engaged in battles with Iran-backed militias. And this is what makes it so dangerous. For those Iran-backed militias, such as Kataib Hezbollah, currently launching rockets at US-led coalition forces, are entwined with the Iraqi state itself. This is because, during the conflict with ISIS, the Iraqi state relied on these militias as an effective frontline against ISIS, so much so, in fact, that they were collectively rebranded as the Popular Mobilisation Forces by the Iraqi government.
This means that the US is not simply fighting Iranian proxies in Iraq. It is also fighting elements connected to the Iraqi state. It therefore risks dragging the Iraqi state itself into a conflict with the US. After all, such is the post-ISIS reliance of the Iraqi state on Ira that in January, the Iraqi parliament passed a non-binding resolution calling for foreign troops to leave.
If anything, that is exactly what the US and its allies should do. Leave Iraq. Not to leave it to Iran, but to leave it to the Iraqi people. Because what tends to be forgotten as the rockets fly into army bases, and the US planes empty their munitions on militia camps, is that many Iraqis, both Sunni and Shia, have been openly protesting against Iran's influence on the Iraqi body politic since last autumn. And they have been doing so at great personal cost, with reports now emerging that Iraqi security forces have been using military-grade tear-gas grenades to disperse them, killing and maiming many, and arresting and detaining many more.
The Iranian regime's influence in the region, and in Iraq in particular, is nothing to be cheered. But the US's sabre-rattling is not helping. It is forcing Iran and its proxy militias to bed in. And, above all, it is undermining the efforts of people, like the Iraqi protesters, to take control of their own affairs.
Tim Black is a spiked columnist.
Picture by: Getty.
To enquire about republishing spiked's content, a right to reply or to request a correction, please contact the managing editor, Viv Regan.