Even during this crisis, workers must fight
The battle over Wetherspoons workers' wages shows we can't rely on bosses to do the right thing.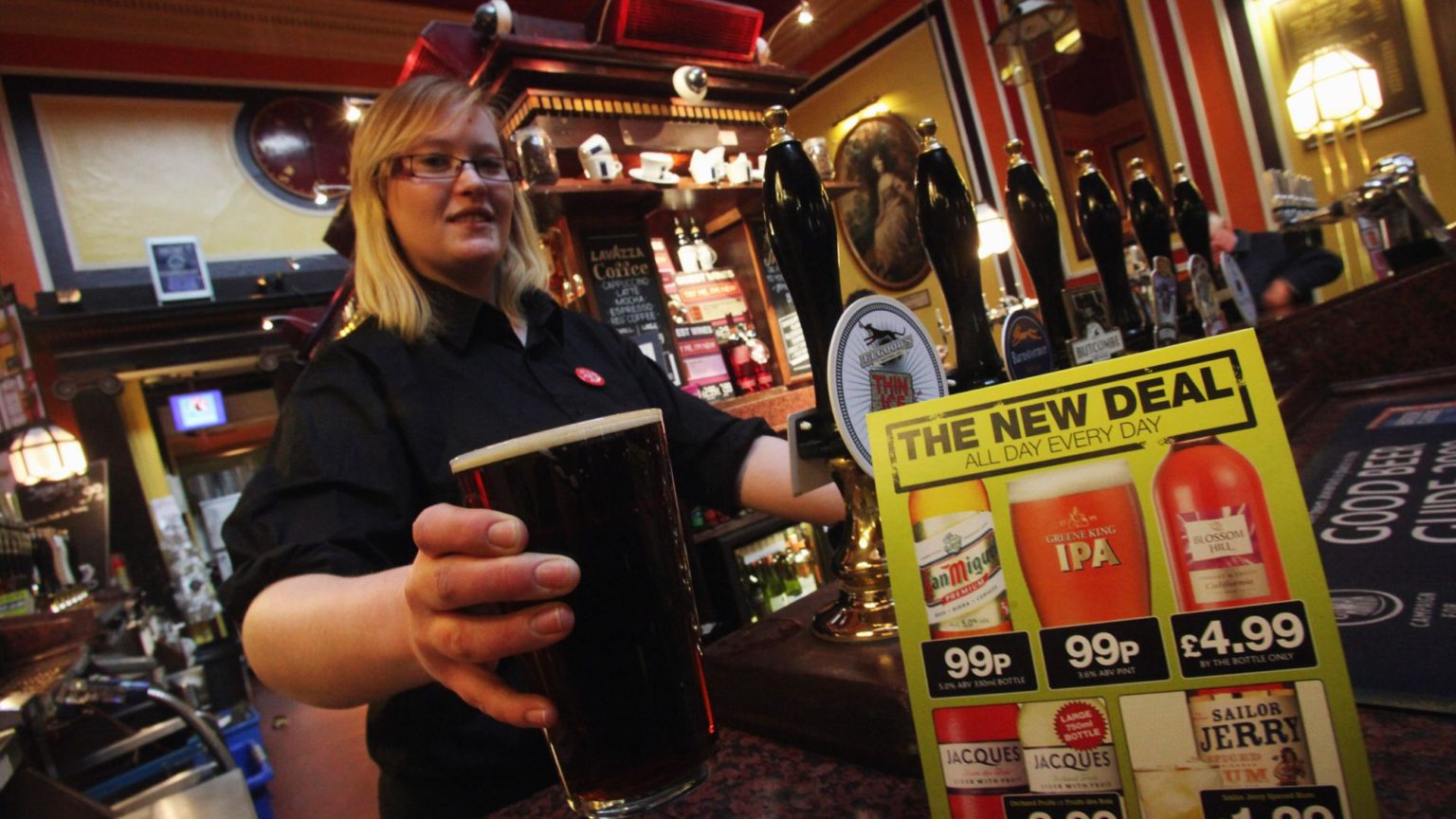 When the government announced the closure of pubs, restaurants and cafés, many of us lamented. For vast swathes of the population, Friday nights or Sunday afternoons are defined by visits to the local – often a Wetherspoons pub. The cheap and cheerful chain has for some time been a staple of many people's social lives, young and old, and it has already been bitterly missed during the current shutdown of society.
But no one has suffered more from the closure of Wetherspoons than its staff, who were told two days after the closures that they would not be paid until the company had secured a grant from the government, estimated to arrive in late April.
To add insult to injury, it seems the main way staff were contacted was via a video, circulated by Wetherspoons boss Tim Martin. He was speaking to camera, nonchalantly holding a cup of tea, informing his staff they wouldn't be paid for over a month.
In the clip, he gloats about how much tax Wetherspoons pays – arguing that the sooner his pubs reopen the better it would be for the country. Which begs the question of why such a successful enterprise can't use its profits to support its workforce while it waits for the government payout. Wetherspoons has an annual turnover of £1.8billion.
Like a teenage boy dumping his girlfriend because 'she should find someone better', Martin also says he won't hold it against his workforce if they decide to go and work for Tesco during the period of 'uncertainty', reassuring them that they would get first pick of any job once his pubs reopen.
And it's not just workers behind the bar who are being screwed by Wetherspoons. An email sent to suppliers, reported on by Footprint, asked for a 'moratorium on payments, until the pubs reopen, at which point we intend to clear outstanding payments, within a short timeframe'.
If you're shocked by this, you shouldn't be. Martin's actions are to be expected – not least because his staff have long been paid below the living wage before any of this happened. What's more shocking is that so many seem to believe that most businesses will instantly take measures to protect their staff in this crisis.
Chancellor Rishi Sunak's plan to pay businesses to protect wages is indeed unprecedented. But really helping workers requires bosses doing the right thing in the meantime. With so much media discussion about small businesses, it seems that everyone has a picture of bosses as nice ladies called Susan who are just desperate to keep hold of the four friends they employ to make it through this period of shutdown.
In fact, the Tim Martin situation is just as likely to be the case. Businesses stay in business not by protecting their workforce, but by protecting their profits. At this moment the government has kept the power over who gets paid and who doesn't in the hands of business owners, and is hoping that bosses are feeling generous.
The government is clearly trying to do a lot to see the country through our fight against the coronavirus. But we are not living in a new socialist society headed up by shapeshifting Tories. The government is promising big grants for business, payouts for the self-employed, delays on tax returns, halts on energy bills, all to compensate for the gaping hole in the economy and our pockets this crisis has caused. But when this is all over, it is unlikely the Conservatives will give up their scorn for the 'magic money tree' argument.
In the end, neither the government nor bosses will be our saviours – it's up to workers to defend and demand that they are fairly paid. Wetherspoons staff have somewhat succeeded in this. 'SpoonStrike', a group of striking Wetherspoons workers represented by the Bakers, Food and Allied Workers' Union, have managed to get the company to agree to cover wages until the government payout in April.
But workers are still fighting for 100 per cent of their pay, and will still face the potential of a 20 per cent pay cut when those government funds come through. Losing 20 per cent of £8 per hour isn't sustainable – and we should stand behind them and every other worker being shafted to demand they are paid in full.
The country has some dark and frightening times ahead. But a silver lining of this period of uncertainty and upheaval might be a realisation on behalf of many workers that their jobs are undervalued, underpaid and far more important than many would have them believe.
From bar staff to cashiers, carers to delivery drivers, factory workers to cleaners, it's time the government was made to realise who really drives this country.
Ella Whelan is a spiked columnist and the author of What Women Want: Fun, Freedom and an End to Feminism.
To enquire about republishing spiked's content, a right to reply or to request a correction, please contact the managing editor, Viv Regan.