The UK's Covid-19 testing scandal
A new report reveals a sclerotic system that is failing all of us.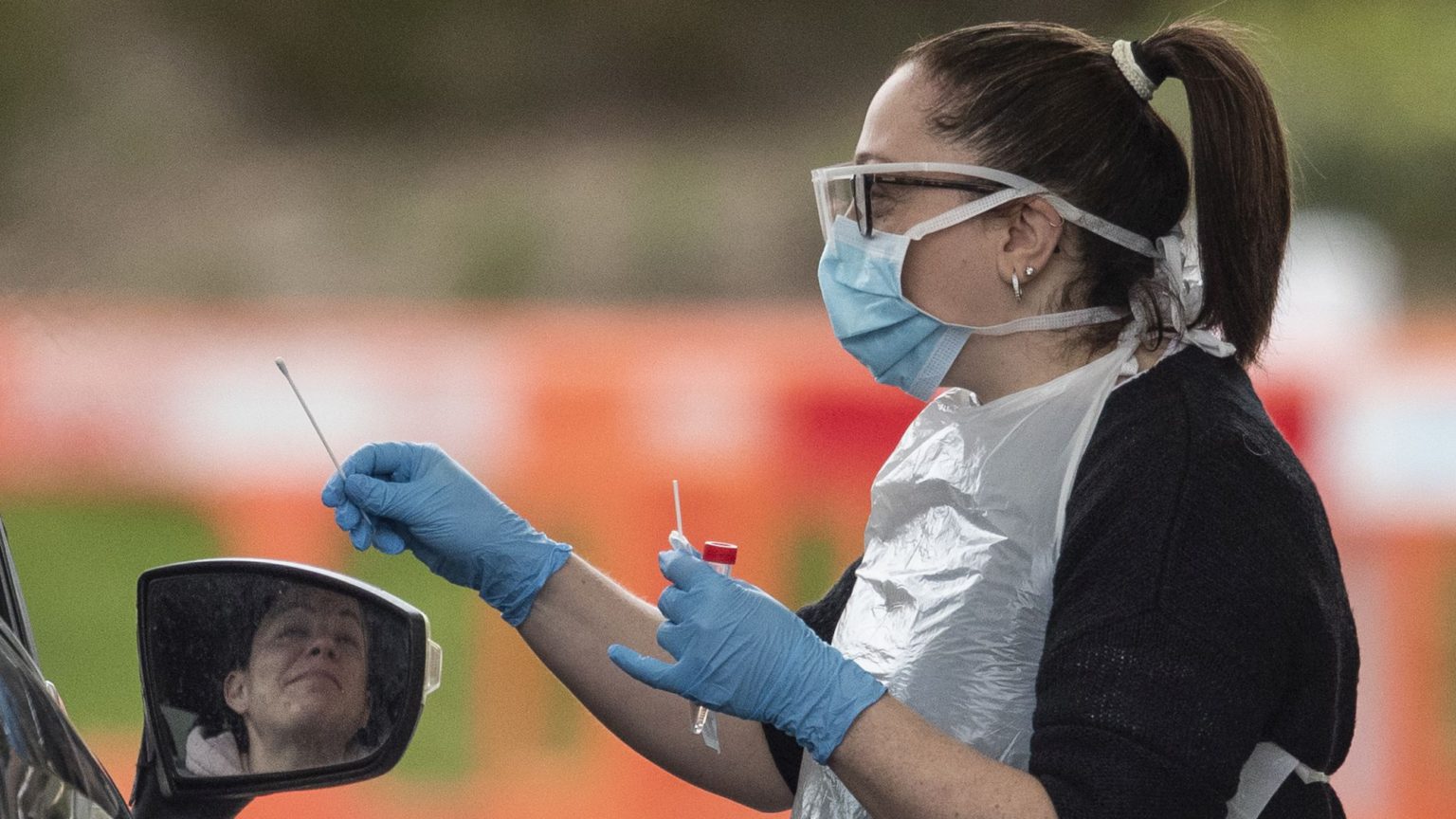 The government's apparent inability to hit testing targets for Covid-19 has brought it in for heavy criticism these past few days, even among its erstwhile allies in the press. And rightly so. Over the weekend it was revealed it was still failing to reach its target of 10,000 tests a day. Meanwhile, Germany is testing 500,000 per week.
Testing is essential to tackling this crisis on a number of levels. An estimated quarter of frontline NHS staff are currently off work, self-isolating with symptoms or due to someone in their household displaying symptoms. The failure to test even NHS workers means many may be staying at home unnecessarily.
What's more, testing allows the authorities to trace the outbreak and isolate cases, allowing them to calibrate and target their responses. As former health secretary Jeremy Hunt argued this week, South Korea, Taiwan, Hong Kong and Singapore are not currently locked down due to programmes of mass testing.
A new report, written by Matthew Lesh of the Adam Smith Institute, explains how and why the UK is failing on this front, painting a picture of a dysfunctional and overly centralised system that is failing all of us. The UK, he points out, is currently in the bottom quarter of OECD countries for testing.
'The early decision to centralise testing to a single Public Health England (PHE) laboratory', Lesh writes, 'has hampered the ability to increase testing in the UK'. While testing has since been expanded to 12 PHE labs, and some NHS labs, we are still not taking advantage of private labs in order to ramp up our capabilities.
The report suggests PHE has even actively discouraged use of private-sector testing, and hampered processing through centralisation. Until 28 March, PHE was insisting that 'all tests are initially considered "presumptive positives" and must be referred to the reference laboratory at PHE Colindale for confirmatory testing'.
It's a damning assessment, concluding that private-sector labs should be fast-tracked for approval, that the use of NHS and university labs should be expanded, that tests developed by the private-sector should be assessed for approval quickly, and that the centralised approach of PHE be unravelled.
You can read it here.
Picture by: Getty.
To enquire about republishing spiked's content, a right to reply or to request a correction, please contact the managing editor, Viv Regan.