The privilege of the middle-class park police
Tightening the lockdown would disproportionately impact the poor, mentally ill and isolated.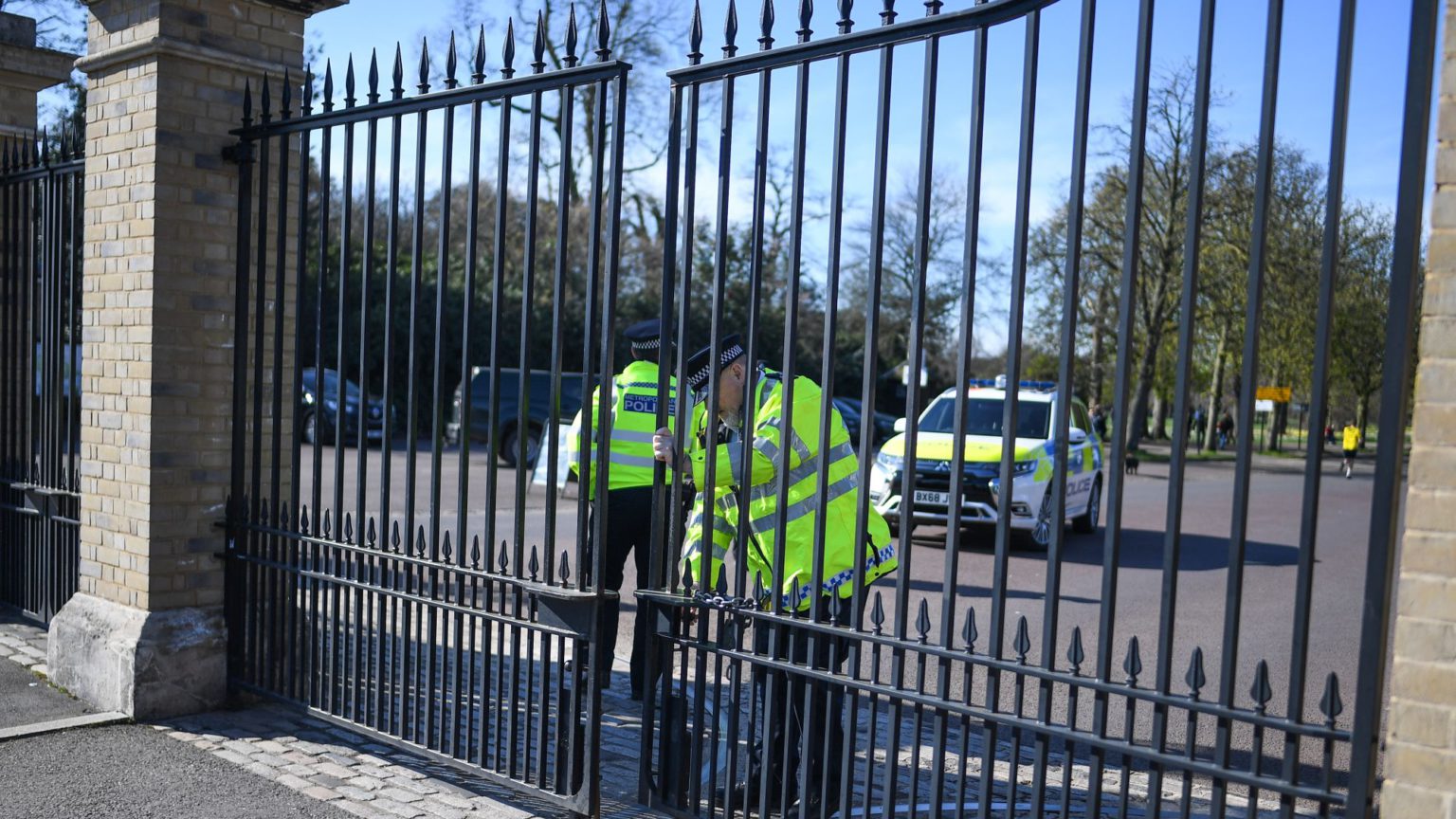 If you had told me a few months back that I would now be under a form of voluntary house arrest I would have thought you were insane. Yet here I am, stuck in my flat with the daily boredom broken up by a daily walk or run to stop madness setting in. Yet even in these testing times, this small freedom is being threatened with being taken away. Yesterday the health secretary, Matt Hancock, said that because of hysterical reports of sunbathers and people enjoying a walk in the park, he might have to ban people from exercising outside. He was then backed up by the new Labour leader Keir Starmer. This posturing is nothing short of madness.
The lockdown, aimed at stemming the spread of Covid-19, is being maintained not because of threats by the police, but by the goodwill of the British people. People are staying at home to protect loved ones and the vulnerable within our society. We are giving up their freedoms so this crisis can be resolved as quickly as possible, with as few fatalities as possible. Our one escape from being shut inside all day is our daily allowance for exercise. And it is crucial for people's physical and mental health. If you take away people's right to exercise, watch that goodwill start to evaporate.
Unlike a lot of the privileged people, sneering at others from their back gardens, a lot of people don't have gardens. Try enjoying the outdoors from the confines of a flat – trust me, it's not brilliant. A great many people are struggling with mental-health issues, and for personal reasons a great many people are happy to escape their homes, even if it's just for a walk in the park. Taking away the right to exercise would do nothing to stop the spread of the virus, and would turn a difficult few weeks into an unstainable powder keg. People will eventually decide they've had enough.
The reason this action is even being threatened is because of hysterical reports from some people in the media, who are taking photos and footage of those social distancing in green spaces over the weekend. You could see that a lot of them actively tried to make their snaps of parks appear more crowded than they were. The media get a lot of unnecessary flak, but a minority of journalists are certainly using misleading images to demand stricter measures that would have a disproportionate impact on people far less well off than themselves.
This crisis is a marathon, not a sprint. These measures will only endure with the goodwill of the British people. Putting us under house arrest for weeks with nothing to look forward to other than a trip to Tesco is simply unsustainable, and immoral. The parting sentence of the queen's address to the nation last night really hit home: 'We will meet our friends again; we will meet our families again; we will meet again.' This is the sort of message of hope we need, not veiled threats in response to social-media hysterics.
Ieuan Joy is a student journalist based in Sheffield. Follow him on Twitter: @JoyIeuan.
Picture by: Getty.
To enquire about republishing spiked's content, a right to reply or to request a correction, please contact the managing editor, Viv Regan.