Being a goth in a pandemic
Are members of this enduring subculture better prepared for the grim days ahead?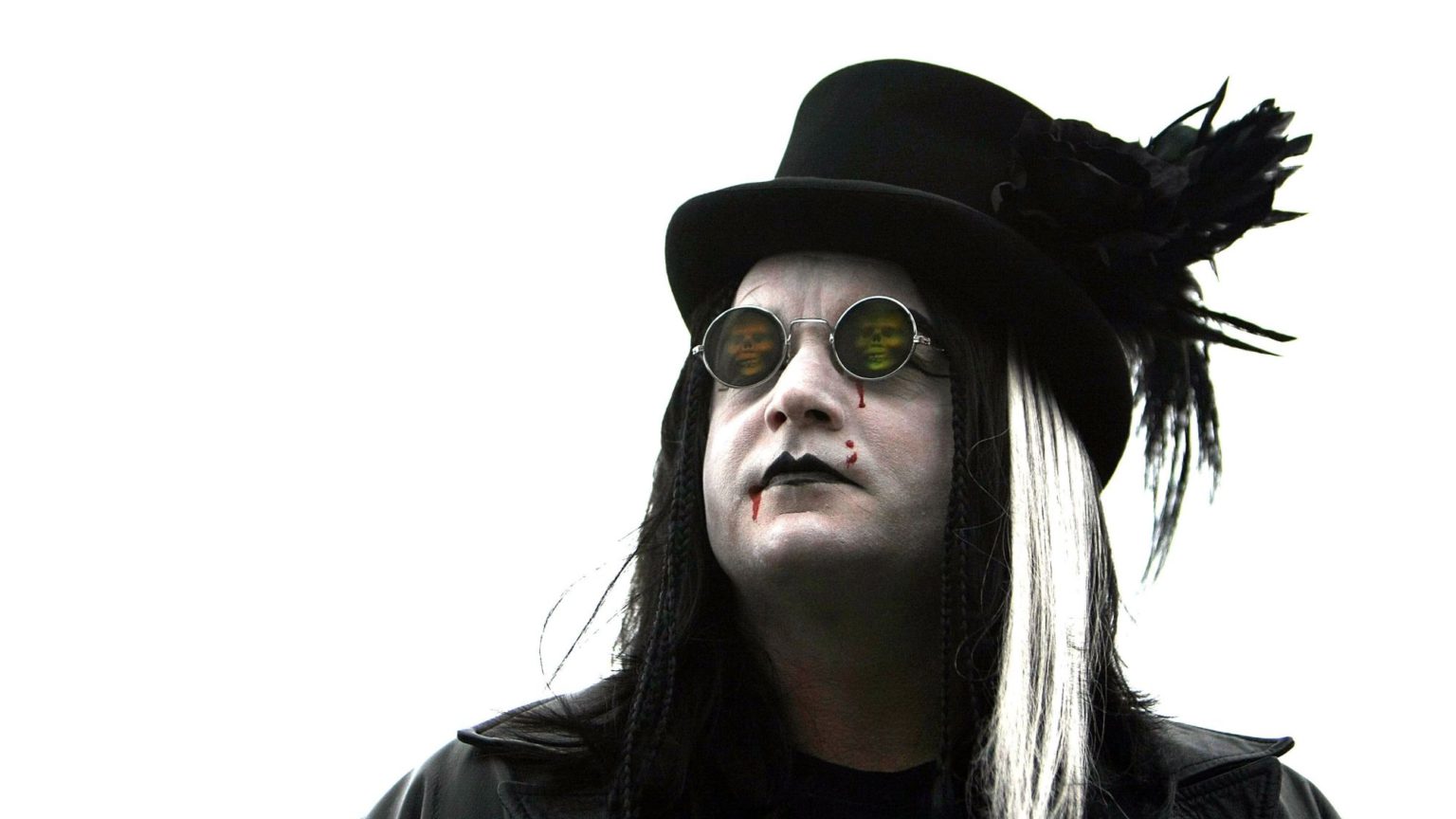 Pity the poor goth. One minute he or she is minding their own morbid business, back-combing their raven-black hair into a bird's nest and planning their outfits; black, black and more black – so slimming and goes with every colour of face tattoo. And the next minute, being an introverted loner obsessed with imminent death has become a national pastime.
Goths, for any gentle reader who believes that popular music ended with the death of skiffle, are a youth subculture. (Though, as with most originally youth-orientated cults, most members are now middle-aged and having a lot of time on their hands to soberly reflect that a neck tattoo saying 'DIE YOUNG STAY PRETTY' wasn't perhaps the best choice as the firm young skin it was scrawled on increasing resembles a turkey's gnarly nape.) They like miserable music by bands called things like Christian Death and Dead Can Dance; you might have heard the excellent pop group the Cure, who were the hit-making tip of the irked iceberg for many years. They are interested in Satanism, witchcraft and vampires but, as with many would-be offensive youngsters, there is about them an air of protest-too-much. One can't help but feel that they are for the most part injured innocents who have not been able to adjust cheerfully to our glorious, corrupt world for pleasure and profit and have thus gone as far as they possibly can to to reject it; basically, a goth is a Romantic who was picked last at games once too often.
Their essential sacrificial-lamb-in-big-bad-wolves'-clothing nature could be seen in the heartbreaking 2007 murder of the young goth Sophie Lancaster, killed by a rabid mob of teenage boys when walking in a park simply because of the way she was dressed. Her parents said, 'We were proud to know our daughter. She was funny, kind, loving and brave with a social conscience and values which made her a joy to know. Not being able to see her blossom into her full potential is a tragedy beyond words.' More sinned against than sinning, it is the ghost of Sophie who we glimpse in the recently arrived Coronation Street character Nina, a gentle goth girl shunned by the street's narrow-minded bat-watchers when she seeks to join their club. As a friend lubriciously puts it, 'I used to love sleeping with goths because they were very sweet of nature – total cuddle-monsters'.
Sweet though they are, it's still quite easy to laugh at them for the simple reason that, as we're all going to die eventually and probably reluctantly, banging on about death and trying to make it sexy seems utterly daft. It's tempting when a goth loses a loved one to say, 'Well, now you've got something to scowl about'. But observers of the form think differently. The writer Michele Kirsch says, 'I never knew a goth who actually wanted to die; it takes a lot of time and effort and money and life to look that dead'. But my friend Julia recalls, 'I was a goth for a while and a young boy I knew hanged himself. I became a punk then, as death was suddenly brutal and cruel – not romantic, like paintings of Chatterton.'
Whatever one's view, in the past this has been a private dilemma for individual goths – but now the pandemic will make us all far more familiar with death on an industrial scale. (I don't want to rain on anyone's parade, but when I see photographs of the spanking new Nightingale Hospital at the ExCel London conference centre I can't help visualising it six months hence and fearing that it will resemble nothing so much as the Black Hole Of Calcutta with added ventilators and vending machines.) So what do death-worshippers do when it looks like everyone will die? Do they carry on being morbid – or take the contrarian view and cheer up?
One thing which will deepen their sorrow is the fact that this month's proposed All Tomorrow's Ghosts musical festival in Whitby has been postponed, for the rather ironic reason that we now all stand a very good chance of being tomorrow's ghosts. Optimistically, they've rescheduled it to Halloween, which led me to wonder exactly how we'll be celebrating the annual ghoul-fest this autumn. I'm not a good Christian, though I do try, but I am repelled by the way death-worship for tots often jostles for room alongside merchandise celebrating the birth of Christ. Is there any point in dressing up and roaming the streets as brain-dead zombies when you've been getting it at home for the best part of a year?
I asked the writer and historian Violet Fenn (who runs the excellent goth website sexdeathrocknroll.com and is the author of Sex and Sexuality in Victorian Britain) if the response to an actual death of a loved one, or a threat of death to oneself – both now real in the time of the virus – is in any way different if one belongs to a cultural group which in theory finds death cool and sexy?
'I think it's a misconception that goths "like" death. I can only speak for myself, but I find gothic culture and literature fascinating because of the potential for eternal life, not eternal death. I love graveyards because they are a physical memorial to those who have gone before us – so long as we are reminded of the deceased, they're never truly gone. In a situation such as the current pandemic, I'm with the majority in that I would really like as few people to die as possible.'
Will the plague see reinforcements to goth's legions, or as death becomes commonplace will they finally come to feel, well, commonplace? They're not the most original of people to start with; the social commentator Jim Owen noted 'goths seem to be a group for whom other people have done all the imagining. From the Addams Family and the Munsters to Siouxsie they never had to think anything up for themselves. It wasn't a proper fashion thing or even a coherent music thing. It all just seemed like a bad Halloween party peopled by the unpopular kids who were too scared to take drugs, so they made themselves look as though they had taken drugs. It was just novelty music – "Monster Mash" without the (rictus) grins.'
But to be fair, with perspective all musical youth groups look somewhat silly now; Stormzy getting his knickers in a twist at the BRITs seems like something from the age of the zeppelin. (Or Led Zeppelin.) What a piece of trash is rap – all that boasting and demanding respect for owning an expensive watch? Go and stack shelves – then I'll respect you. (And BTW, the more 'bitches' you have, the more likely you'll die. Just sayin'…) In the worthless arrogance of rap, we can see the cretinism which harasses the emergency services and loots off-licences.
Goths won't do that. Always strongest in the suburbs, they are now hanging on in there in the provinces. Maybe they will surprise us yet. I can see them, at ease with death, sitting quietly in hospitals reading Bram Stoker to the old folk. The Goth Volunteer Squad; because when the going gets tough, we're all team players – even the Undead.
Julie Burchill is a journalist and author based in Brighton.
Picture by: Getty
To enquire about republishing spiked's content, a right to reply or to request a correction, please contact the managing editor, Viv Regan.