Why the Sanders 'revolution' failed
He wasn't too populist. He wasn't populist enough.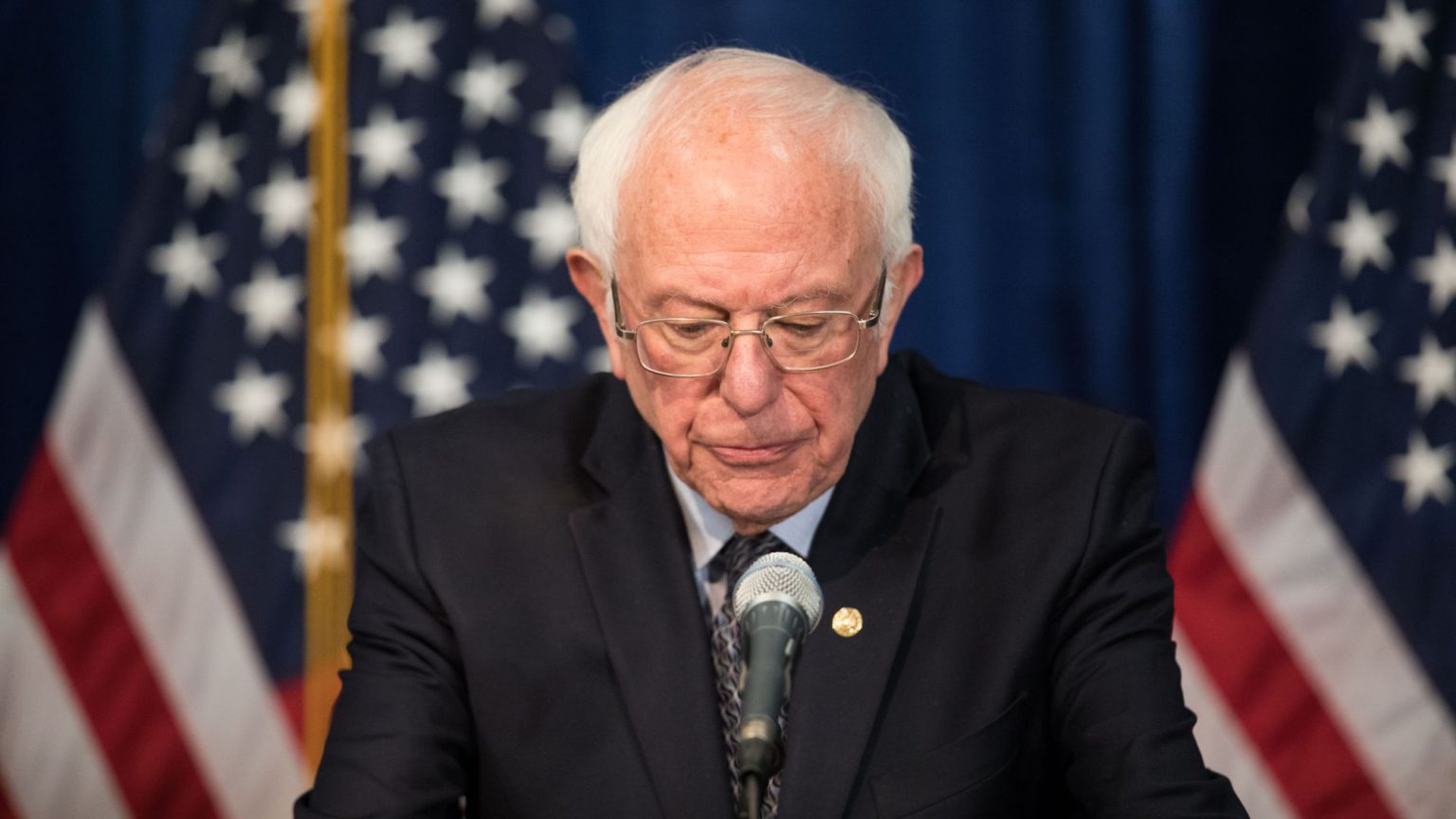 Bowing to the inevitable, Bernie Sanders dropped out of the presidential race yesterday, clearing the way for Joe Biden to become the Democratic Party nominee.
Sanders fared better than many had expected a self-proclaimed 'democratic socialist' could in the US. It was just a few weeks ago that he was considered the frontrunner after winning early primaries. He attracted passionate fans who filled his rallies, including young people drawn to this 78-year-old. He accumulated the largest financial support, based on individual donations. Sanders has been a major influence on the party's policies, too. His fellow Democrat nominees adopted his ideas for Medicare for All, a Green New Deal and 'free college', either outright or a variation on them.
But that was not enough, and his campaign quickly crashed. Biden won by a landslide in the South Carolina primary, and then swept most states on Super Tuesday in early March. There is some evidence that the sharp swing towards Biden was really a 'Stop Bernie' movement, as Democrats were scared by the prospect of Sanders as their nominee.
There were clear limits to Sanders' electoral appeal, which emerged even in the states where he won. He promised a 'political revolution' based on a massive increase in voter turnout. But even younger people didn't come out to vote for him in big numbers. He claimed to represent workers yet couldn't win their votes, especially among white workers in the south and Midwest, and black workers nationally. At the same time, he was not attractive to the moderate suburban voters who have shifted towards the Democrats in recent years. For all of Bernie and his supporters' complaints about the Democratic establishment undermining him, it was the rank-and-file voters – not the party bureaucrats – who rejected Sanders as the nominee.
Since his emergence on the national stage in 2016, Sanders has often been labelled as a 'populist'. But by 2020 it became clear that his politics were not in sync with the masses, and more in tune with the upper middle-class. Sanders constantly rails against Wall Street and 'the billionaires' (he had to stop referring to 'millionaires' when it became known that he was one himself), and perhaps some think that's evidence of a populist message. But most ordinary people are not obsessed with the wealthy and don't bang on about evil bankers; that's a view more likely to be found among the small enclaves of envious professionals who don't think it's fair that some people earn more money than they do and are pricing them out of certain neighborhoods.
Similarly, one of Sanders' most prominent policies was 'free college', meaning free tuition at state universities. But 'free college' is not a top priority for working-class families, given that most do not send their kids to college, and that message did not resonate with them. Instead, Bernie's policy would be more of a benefit for the upper middle-class, who predominate among the one-third of the college-aged who receive a degree. A truly pro-worker policy would focus on supporting an array of career alternatives, including funding for non-college job training, skilled trades and apprenticeships.
In 2016, it appeared that Sanders was making a pitch for workers of the industrial heartland and rural areas, many of whom ultimately swung to vote for Trump. For example, he argued for trade protectionism for manufacturing, saying it would protect workers from unfair, low-wage competition (a position shared by Trump). Yet, by 2020, appeals to workers in economically damaged regions of the country were missing from Sanders' headlines. Instead, he called for a Green New Deal and a national ban on fracking, which was a direct threat to eliminate millions of jobs in these hard-hit areas.
Over time, Sanders increasingly took onboard the identity politics and cultural views of the woke left, further distancing himself from the working class. In 2016, he was criticised by sections of the left for excessive focus on economic issues, for neglecting race and gender issues, and for excusing a misogynist culture around his 'Bernie bro' supporters. By 2020, however, Sanders changed his tune, and seemed at times to be actively presenting himself as the candidate of hipster Brooklyn and Oakland.
From his stress on climate change to his call to 'abolish ICE' (Immigration and Customs Enforcement), from his embrace of gun controls to his promotion of minority groups like Native Americans — this all contributed to the perception that Bernie had changed and was now beholden to the woke. His campaign tiptoed around racial identity politics. According to his communications director, Sanders 'didn't want to speak on behalf of people of colour', because he 'does not have those experiences'. To top this off, Bernie's selection of Alexandria Ocasio-Cortez and Ilhan Omar as high-profile stand-ins seemed to reinforce the impression that he was more aligned with woke activists than working people.
Sanders did have an opportunity to win over working-class Trump voters, but you can understand why he didn't. His opposition could have focused on Trump's unfulfilled promises to working people across the country, from jobs in the Rust Belt to urban revitalisation. Instead, he joined the establishment Democrats in promoting Russia-gate hysteria. He introduced his own bill condemning Russia and Trump, claiming (falsely) that Putin had stolen the election from Hillary Clinton. Sanders then led the calls to impeach Trump. Impeachment was the biggest test to US democracy in many years – threatening to overturn the people's vote on flimsy grounds – and Sanders failed it.
Indeed, a positive emerging from the new populism, in the US and globally, is a demand from working people for more of a democratic voice. Yet Sanders' brand of 'democratic socialism' never really connected with that emerging desire. His vision is mostly a conventional welfare-state one, which traditionally has been an elite strategy of buying support at times of social distress. While the US safety net could definitely use some repair, Sanders' message is not one that engages with the desire for greater agency.
Today, most working people are more concerned with being part of a dynamic economy, having good jobs and supporting their families, than they are about relying on the state handouts that Sanders or others may promise. They want to have a voice in determining their lives – at their workplace, in their towns, at the ballot box. They do not want a politician like Sanders deciding to eliminate an industry that employs them, without even asking them. And they want to be free to express and debate different cultural beliefs, without the likes of Sanders' woke allies telling them to watch their words.
Some will say that Sanders lost because he was too populist. The truth is, he wasn't populist enough.
Sean Collins is a writer based in New York. Visit his blog, The American Situation.
To enquire about republishing spiked's content, a right to reply or to request a correction, please contact the managing editor, Viv Regan.