Rosa Bonheur: striking a blow for women
Bonheur showed that the 19th-century art world was open to talent, regardless of gender.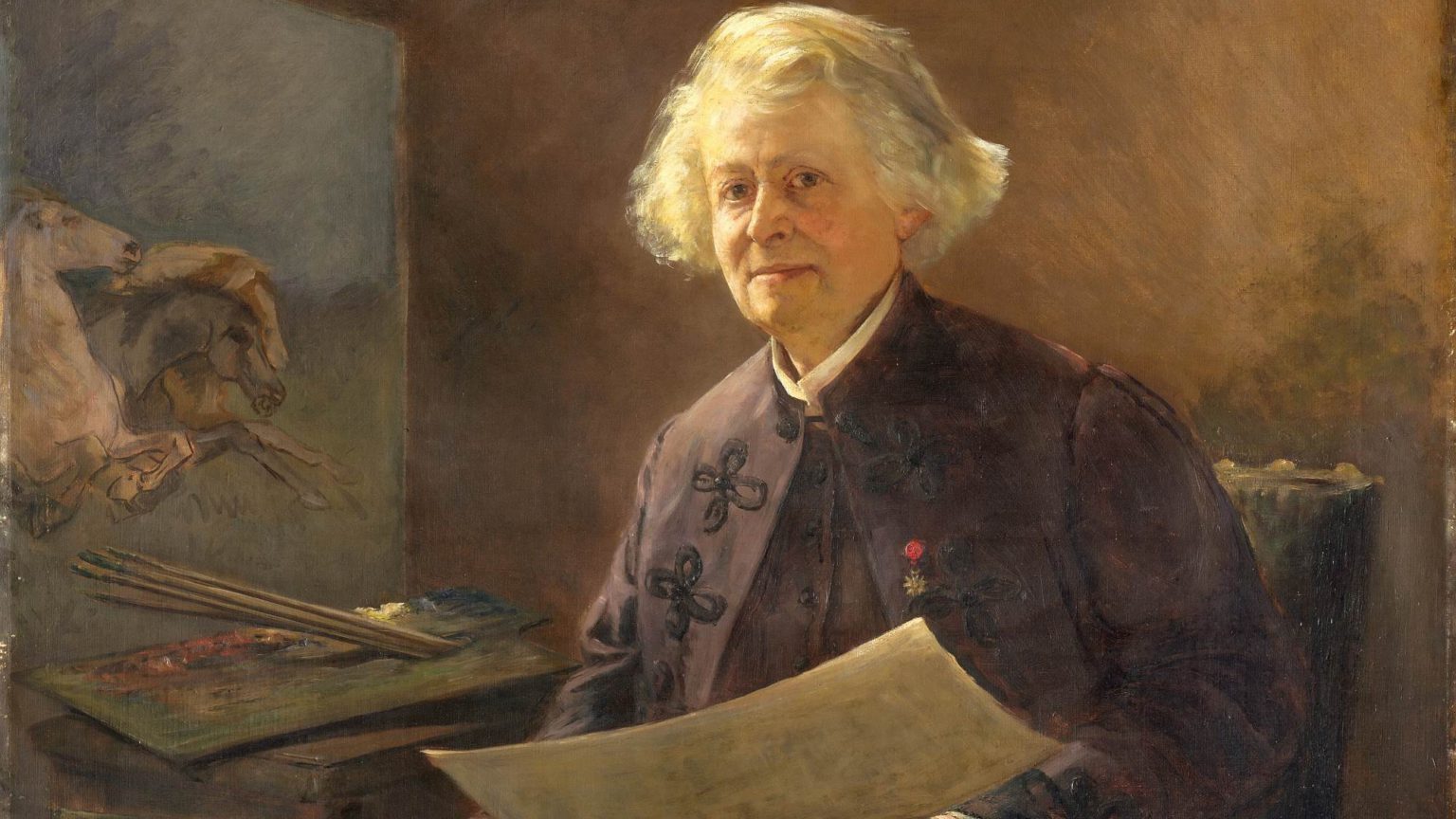 Catherine Hewitt's Art is a Tyrant is a lively biography of groundbreaking French painter Rosa Bonheur (1822-1899).
Bonheur was the daughter of minor aristocrats Raymond, a portrait painter, and Sophie, a piano teacher. In an attempt to improve their circumstances, Raymond and Sophie moved to Paris when Bonheur was seven years old. It was in Paris that Raymond became a convert to Saint-Simonianism, a socio-political movement of religious character, that advocated communal living, sex equality and spirituality to counteract the perceived alienation generated by industrialisation. Raymond's attachment to proto-socialist ideas made a lasting impact on the young Bonheur.
Despite Raymond's doubts about the financial security of an artist's life, he supported Bonheur's decision to pursue painting, providing her with some training and encouraging her to copy paintings at the Louvre.
Bonheur was always especially attached to animals, so it was little surprise that they became her principal muse. In the 19th century, it was possible for artists to make a living from animal art, but it was considered less taxing and ennobling than the didactic fields of history and religious painting. Not that this bothered Bonheur. While copying at the Louvre, she also attended a local abattoir to study cattle confined at close quarters, and drew dissections at the National Veterinary Institute in Paris. In its clarity and verisimilitude, Bonheur's style, evident from the start, can be seen as a precursor of Naturalism.
Bonheur took to keeping animals (including squirrels and otters) in her homes, which generated sufficient odour and dirt that visitors were often a little shocked. She set up a sheep pen in her studio, while she worked on a painting of them. And she even kept lions, which were to become some of her favourite pets, as part of a menagerie. It is difficult not to be touched by Hewitt's descriptions of Bonheur's rapport with animals, and her response to their deaths.
Bonheur was only the most famous of her siblings. Auguste (1824-1884), Isidore (1827-1901), Juliette Peyrol (1830-1891) and Germain (1848-1882) were all painters or sculptors of animals and landscapes. They worked in a similar style to Rosa, and all possessed great ability.
But it was Bonheur who stood out very early on. Her horse paintings had the impressive force of Théodore Géricault's equine compositions, combined with the realism of the Barbizon school (which was active from roughly 1830 to 1870). She debuted at the 1841 salon, before her 20th birthday. In 1845, her painting Ploughing won a third-class medal, a great honour for a 23-year-old artist. In 1848, Bonheur was commissioned to paint a picture by the French government. In 1849, she was appointed director of a girls' drawing school in Paris, taking the position her father had held at the time of his death. Such a high level of achievement makes a mockery of those who claim that women were excluded from the highest level of public recognition in fine art
Bonheur never married, but she did establish a lifelong bond with Nathalie Micas. Micas was devoted to Bonheur's comfort – something which Bonheur reciprocated when Micas was ill – and fulfilled the domestic tasks in their shared home. Whether or not there was a carnal aspect to their relationship is unrecorded, but their lasting emotional devotion to each other is evidenced by multiple sources, including the writings of the women themselves. Bonheur also formed a strong bond with singer Caroline Carvalho, and (after Micas's death in 1889) with American portraitist Anna Klumpke, who became her legatee.
Bonheur's career was shepherded by Ernest Gambart, a London-based art dealer. He arranged for Bonheur's exhibitions and commissions, sold pictures and scheduled the artist's painting tours and social engagements. In the 1850s, accompanied by Micas and Gambart, Bonheur visited Britain while her art toured the country, creating a sensation. During the tour, Bonheur was greeted by crowds as though she were a famous actress or singer. Queen Victoria was an admirer and acquired several of Bonheur's paintings. With her new wealth, Bonheur bought a chateau in the forest of Fontainebleau, sharing it with Micas and her mother.
Bonheur was undoubtedly a highly successful woman, but if she was a feminist, she was a first-wave, or choice, feminist. She rejected any preferential treatment of women, arguing instead that 'women should seek to establish their rights by good and great works, and not by conventions'. She believed in egalitarianism, not special treatment.
Despite her left-wing sympathies, she appreciated honours from royalty and state. In 1865, she was awarded the Chevalier de la Légion d'Honneur for services to art, and promoted to Officier de la Légion d'Honneur in 1894. This latter was the first time a woman was awarded such an honour.
Indeed, Art is a Tyrant confirms what researchers into women's situation in the arts have commonly found. That although women have faced more obstacles than men in fine art (namely being unable to access nude models in academies and facing greater social disapproval), once women have proved their merit, their art has been as greatly acclaimed and potentially as highly valued as that of men. While some feminist writers have acknowledged this, others have – through laziness, ignorance or deliberate deception – stated that women were prevented from practising professionally as artists. This has never been true.
Yet it is true that Bonheur – feted by royalty, lauded by the press and loved by the public – is hardly known to us today. For some feminists this is proof that women artists have been written out of a history authored by men. Yet the same question could be asked of Bonheur's male contemporaries, GF Watts, William-Adolphe Bouguereau, Hans Makart and Jules Bastien-Lepage. They were just as famous as Bonheur, yet they have also now slipped into partial obscurity. In other words, Bonheur has been treated exactly the same as her male counterparts working in the same era. Her art is a victim of changing taste, not sexist historians.
Art is a Tyrant is an impressive achievement, situating Bonheur's artistic achievement in the historical context of the Second Empire and Third Republic, and the artistic context of realism. But above all, it shows that painting is a career open to talent, regardless of one's sex.
Picture published under a creative commons license.
To enquire about republishing spiked's content, a right to reply or to request a correction, please contact the managing editor, Viv Regan.