The cynicism of the breast-is-best brigade
The UK healthcare establishment is using the current crisis to push its pro-breastfeeding agenda.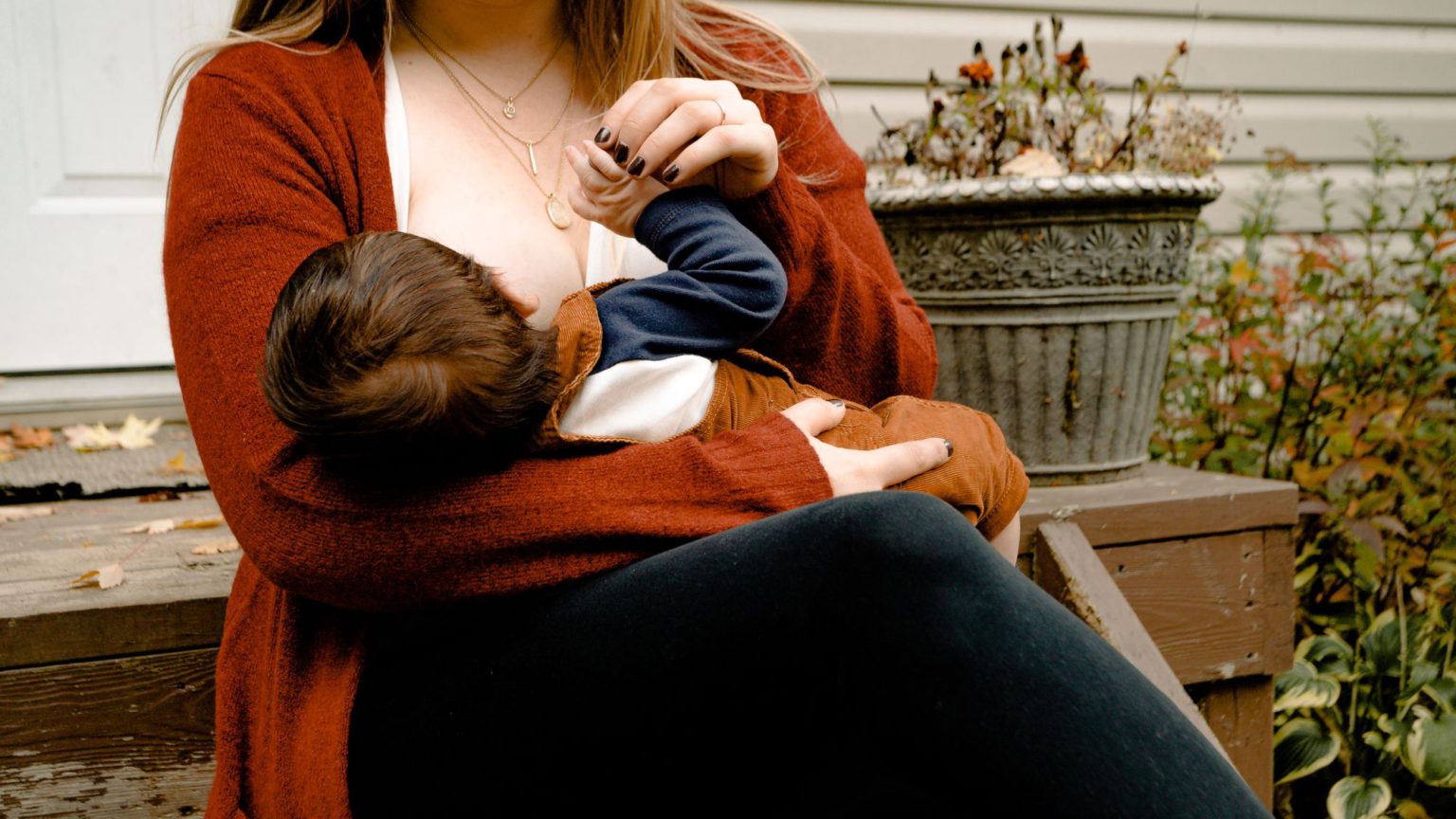 For some working in UK healthcare, the coronavirus crisis has provided an opportunity to push their particular projects for behaviour change – an opportunity, that is, to try to force others to live as they want them to.
We saw this last month when pro-life supporters cheered on the government as it reversed its initial decision to allow pregnant women who want abortions to take miscarriage-inducing drugs at home during the lockdown. That the government then performed another u-turn, under pressure from women's rights campaigners and abortion services, and decided that women with unwanted pregnancies should be allowed to access abortion medication after all, cannot disguise the willingness of some to use the current crisis to push their own agenda.
Infant-feeding is proving to be another battleground. It was clear weeks ago that women with young babies were already concerned about access to supplies of formula milk, with supermarket shelves becoming ever emptier. But the manufacturers of formula milk couldn't help them, as they are restricted in their ability to communicate with consumers by the strict regulations imposed on formula-milk companies' promotional activities.
It might have been expected, therefore, that the Department of Health would clarify what is being done to ensure that the supply of formula milk to shops is maintained. It could even have disseminated the information reassuring customers that supply would be maintained in a letter drawn up by the British Specialist Nutrition Association, the trade body representing formula-milk manufacturers. It certainly should have done everything possible to ensure that women on low incomes could continue to access formula-milk supplies, working with organisations such as Feed UK to do so. And it should also have made it very clear that formula milk is an 'essential item'.
But none of this happened. The NHS website makes no mention at all of the issue of access to formula milk during the crisis and lockdown. Instead, it merely restates the official line that 'formula milk does not provide the same protection from illness [as breastfeeding] and does not give you any health benefits'.
The UNICEF UK Baby Friendly Initiative also issued a statement on 17 March, and later updated their official guidance here. Aimed at health professionals, not only did the BFI avoid the issues facing women worried about formula feeding, it took the opportunity of the Covid-19 pandemic to tell them how much better it is for mothers to breastfeed.
The BFI's stance is hardly a surprise. It takes its cue from First Steps Nutrition, an independent public-health charity. Its patrons include Jamie Oliver, who once famously asked 'why do women make such a fuss about breastfeeding anyway?', and Patti Rundall, the policy director at Baby Milk Action, an individual who has probably done more than anyone to campaign for restrictions on formula-milk promotion and advertising.
Indeed, the BFI is not interested in helping parents access formula milk. Instead, it is more concerned with using the Covid-19 outbreak to promote breastfeeding, stating that 'there is a wealth of evidence that breastfeeding reduces the risk of babies developing infectious diseases'. Moreover, it asserts that, given 'the minimal role [breastfeeding] plays in the transmission of other respiratory viruses', it will 'continue to promote, protect and support breastfeeding'.
The BFI's ambition, it seems, is to ensure that amid the lockdown, midwives and health visitors continue to promote breastfeeding to young mothers. To those mothers who are partially formula-feeding, the BFI says they should 'maximise the amount of breastmilk they are able to give' or, better still, 'return to full breastfeeding'.
It is to be hoped that at least some health professionals will resist the opportunist calls of the breast-is-best lobby. Healthcare staff should always aim to help women to do what makes most sense for them. So if parents want to feed their child with formula milk, they should be helped to do so. This is more important than ever right now. And, in doing so, we might create the basis for a more woman-centred healthcare environment when we finally emerge from this crisis.
Ellie Lee is director of the Centre for Parenting Culture Studies at the University of Kent.
To enquire about republishing spiked's content, a right to reply or to request a correction, please contact the managing editor, Viv Regan.