Stop scaring kids stiff about coronavirus
We must make clear to our kids that this crisis is not insurmountable.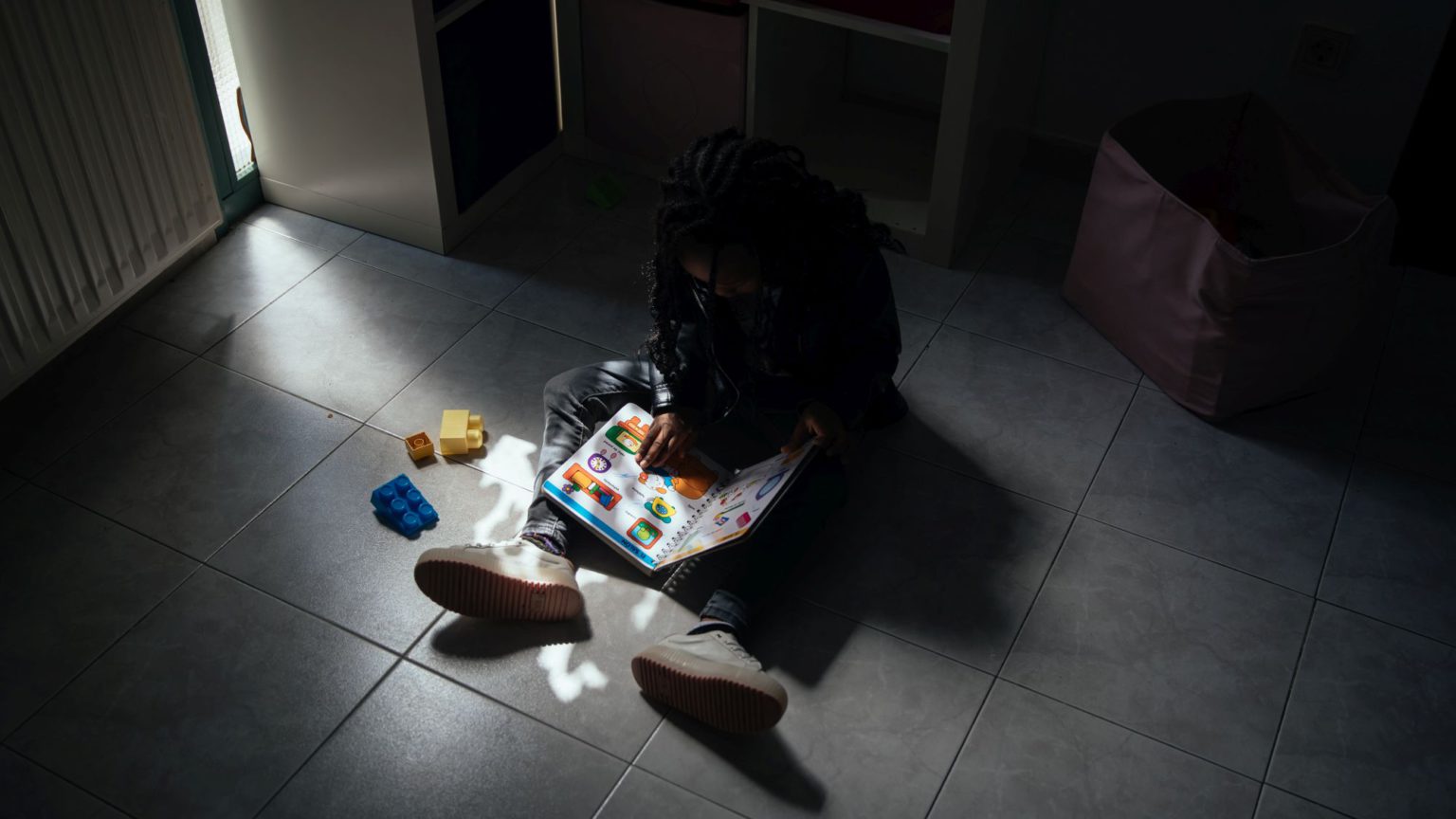 We have to stop scaring young children about coronavirus. According to a study carried out by the University of Oxford, one primary-school child in five is so worried about Covid-19 they are reluctant to leave their home. More than half of children are scared that a friend or relative might catch the virus, and almost a quarter worry they could pass on the virus to others. Many are afraid that they will not have enough food to eat and two fifths are reported to be worried about missing school work. Younger children are reported to be more anxious about coronavirus than those aged between 11 and 16.
It's hardly surprising that children are concerned: every aspect of their lives has been fundamentally changed in a very short space of time. Rolling news coverage details the latest pandemic death tolls. They know their parents are worried about both coronavirus and the possibility of losing work. But the onus is on adults to help children put these fears into perspective. We need to show children that even though Covid-19 poses a serious risk, there are scientists researching a vaccine – and there doctors and nurses, farmers and lorry drivers who are all working to make things better. If we can't do this, then coronavirus – and our response to it – may have lasting implications for children's mental as well as physical health.
Before coronavirus, there was concern about an 'epidemic' of mental-health problems in children and young adults. 'Britain's schoolchildren are suffering from an epidemic of anxiety, depression and suicidal thoughts,' we were frequently warned. Universities were likewise 'experiencing a surge in student anxiety, mental breakdowns and depression', with some institutions said to be in the grip of a 'suicide epidemic'. Now, confronted with a real global health epidemic, schools and universities have shut their doors.
As Kathryn Ecclestone, co-author of The Dangerous Rise of Therapeutic Education, points out, pre-coronavirus more students were being diagnosed with mental illnesses, admitted to hospital, engaging with crisis teams and being sectioned than in the past. However, she suggests, a 'slippery terminology' 'elides "mental illness" with "issues", "problems" and "difficulties"', and this 'blurs the distinction between serious and everyday problems'. While some young people suffer from mental illness, there has also been a pathologising of routine experiences and emotions.
The perception of an 'epidemic' of mental-health problems emerged from the view that children are unable to cope with the challenges everyday life throws at them. Yet the vocabulary of stress and anxiety that now trips off the tongue of even the youngest child has been put there by adults who clearly think children should be anxious about exams, stressed about student debt, and panicking about climate change. It seems that some adults have given up on their fellow citizens in favour of heaping the world's problems on to the shoulders of children. Ironically, one unintended consequence of shutting schools might be that children have the opportunity to forget directives that everything in life is to be considered stressful.
Unfortunately, the notion that children are simultaneously vulnerable and capable of taking onboard adult problems risks defining our response to coronavirus. Children are seen as being in need of protection, but also, more perniciously, as virus-spreaders who need to be kept at home for the safety of others. By shutting down almost every aspect of economic and social life, our society gives children the message that coronavirus is such a huge and insurmountable problem that all people can do in response is to hide away.
Unsurprisingly, children are left worried about both coronavirus and the impact of the lockdown. A recent study from the US claims that six out of 10 teenagers are worried about being exposed to the virus and their families' ability to earn money. The survey showed that black and Latino youth are more likely to be worried about their family's capacity to earn money than their risk of catching the virus. Worries are exacerbated when a situation feels beyond your control. Coronavirus means people will get ill and some lives will tragically be cut short, but it is the lockdown that has led to the shutting down of the economy. Children need to know that people can play a role in shaping the world around them, and, in the future, different choices can be made.
Sadly, a further consequence of responding to coronavirus through shutting society down is that children and young people suffering from pre-existing mental illnesses now find it more difficult to get the help and support they need. Those who depend upon the routine and stability provided by schools, youth clubs and other local services have had the rug pulled from under their feet. The impact of this on individual lives cannot be overstated.
Mostly, however, children are resilient. No doubt many are currently enjoying time off school and the change to routine. The US study suggests that four in 10 teens now report feeling 'more connected than usual' with their families. Once restrictions are lifted, the vast majority of children will readily bounce back into their pre-coronavirus lives. But the danger is that, for a minority of children, the way they see adults responding to the coronavirus crisis will reinforce trends that had already begun to take hold: to be suspicious of other people, to prefer a virtual social life to a real one, and to retreat from the world rather than engaging with others in an attempt to change it. We must make sure this does not happen.
Joanna Williams is a spiked columnist and director of the think tank, Cieo.
Picture by: Getty.
To enquire about republishing spiked's content, a right to reply or to request a correction, please contact the managing editor, Viv Regan.