We need a rapid escape from this economic catastrophe
Economists are all too content to attack material prosperity during this lockdown.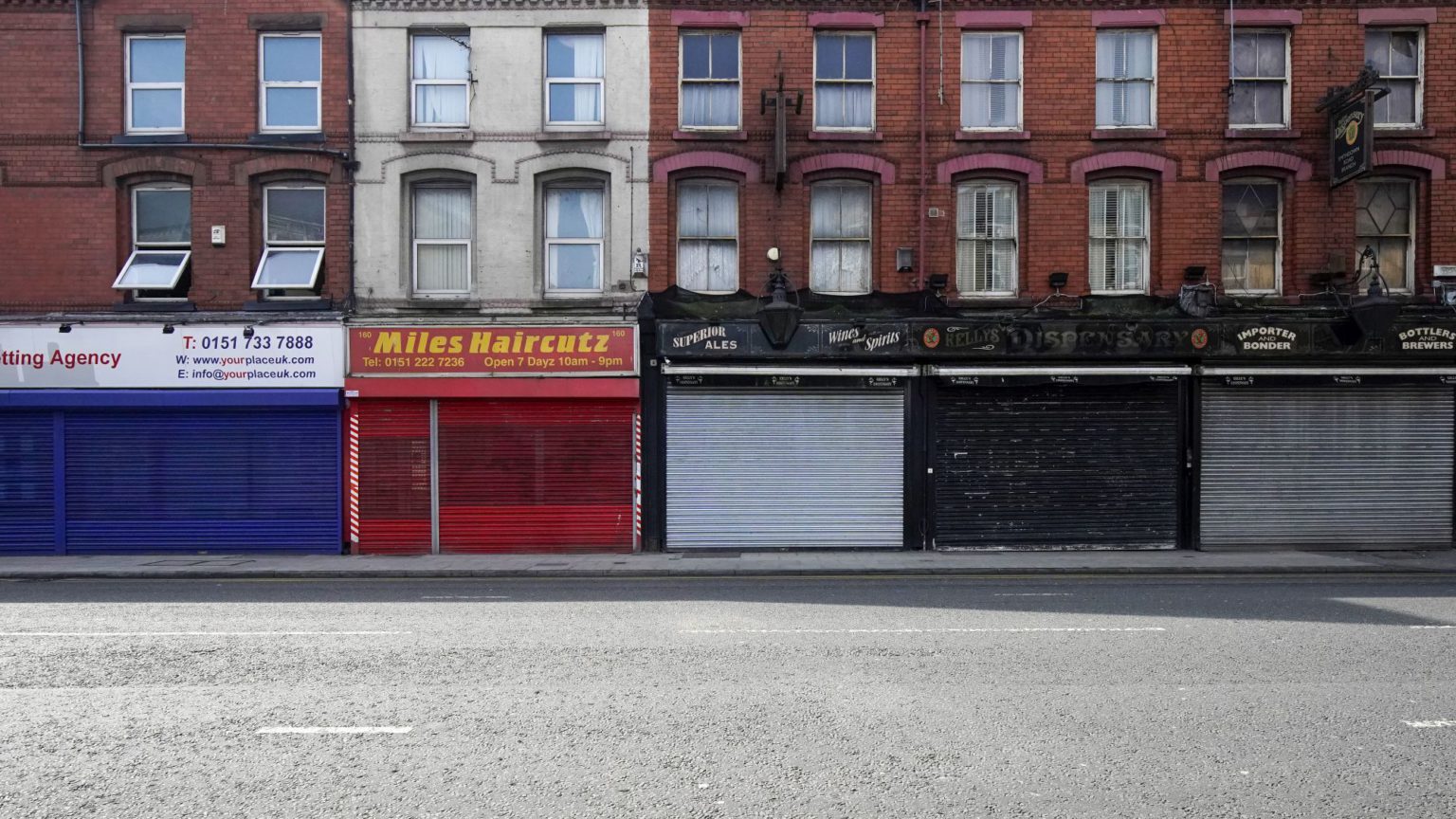 You might expect economists of all people to be single-mindedly focused on how best to kickstart the economy as soon as the Covid-19 lockdown ends. Unfortunately, the opposite seems to be the case. Far too many economists are more intent on preaching the virtues of making do with less than finding ways to produce more once again.
Such an attitude is particularly shocking when it is already clear that the state-imposed shutdown – even if it may be necessary to a certain extent – is an economic disaster. A minority might be content with WFH (working from home) and baking bread in their spare time, but for a large proportion of the population the pain has come quickly. Many have lost their livelihoods overnight. They have few if any savings, but the bills never stop.
Yesterday's report from the Office for Budget Responsibility (OBR) – an official government watchdog – gave some idea of just how bad the economic downturn could be. The OBR forecast that economic output (GDP) will fall by 35 per cent in the second quarter of this year. A truly huge amount by historical standards. It expects unemployment to rise by two million to 10 per cent over the same period. That is up from 3.9 per cent at the start of this year. Behind the numbers is a tale of vast human misery.
It is important to recognise this forecast is based on a relatively optimistic premise. It assumes a large share of economic activity will cease for three months and that restrictions on people's movement will be gradually lifted over the subsequent three months. A more prolonged lockdown would have an even more serious effect.
Under such circumstances, the focus should be on returning to economic normality as quickly as reasonably possible. The quicker this happens, the easier it will be to rejuvenate existing businesses rather than restarting from scratch. A quick return to work would still mean people would suffer in the short term. However, they could look forward to a prosperous future once the recovery kicks off.
But look closely and it becomes apparent that even many economists are intent on talking down popular aspirations for a return to economic normality. They may delight in outlining emergency rescue packages, but the main concern of many economists seems to be to instigate a shift against materialist values.
Take, for example, a webinar arranged a few days ago by the Royal Economic Society. Jean Tirole, a Nobel laureate in economics, expressed a common view in his profession when he said it would be desirable if the public moved towards consuming less. His contention was uncontroversial among the assembled virtual audience of economists.
Similarly, Adam Tooze, a professor at Columbia University in New York, recently wrote an article in the Guardian arguing that the drive for prosperity played a key role in causing the pandemic: 'It is the relentless expansion of the Chinese economy and the resulting mix of modern urban life with traditional food customs that creates the viral incubators. It is globalised transportation systems that speed up transmission.' Tooze's article concludes by arguing that the experience of the pandemic should lead the public to conclude that economic progress should be constrained rather than embraced.
Diane Coyle, a professor at Cambridge, gave another typical economist's take when she argued recently in the Financial Times that economic wellbeing should be measured in a different way. Rather than the traditional focus on productivity – the average amount produced by each individual in a given time – the emphasis, in her view, should shift to other indicators such as social-support networks and fair access to services.
This might sound like a trivial distinction but it is a crucial one. In effect, Coyle is making an unhelpful counter-position between material prosperity – best measured in terms of productivity – and the rest of our lives. She is saying we should limit our material ambitions for the sake of other things in life.
The problem with such an approach is that economic prosperity provides the foundation for humans to have a good life. It means we can pay not only for consumer goods but also for schools, hospitals, universities, power stations, roads, airports, art galleries, museums and all the other paraphernalia of modern life. Economic growth is also closely related to technological development. The striving for material prosperity is bound up with the creation and dissemination of more advanced technology.
It is not, as the common caricature goes, that material prosperity is the only thing that matters. It is rather that affluence provides the basis for us to do those other things. Growth and prosperity give us widened opportunities and more time to pursue them. How we make the most of such opportunities is another matter.
Reservations about economic growth are not limited to economists or to Guardian columnists. They are widespread among the contemporary elite, including among politicians, civil servants, non-governmental organisations and journalists. In this sense, the pope's argument in response to Covid-19 was fairly typical. He said: 'We have to slow down our rate of production and consumption and to learn to understand and contemplate the natural world.' Leaders of other religious denominations have made similar calls for what they characterise as more 'sustainable' consumption.
The only reason to single out economists here is that they are often seen as being at the forefront of a drive for unconstrained growth. But nothing could be further from the truth.
It is also important to recognise that the distrust of material prosperity is not a new phenomenon. A decade ago I wrote Ferraris for All: In Defence of Economic Progress. It was intended as a riposte to the critics of material prosperity. Its target is not so much the 'deep greens', who we all recognise as overtly hostile to economic growth, as represented today by the likes of Extinction Rebellion, for instance. Instead, the book's focus is on what I call 'growth scepticism' in mainstream elite circles. Growth scepticism is a viewpoint which professes an attachment to modernity and prosperity while casting doubt on them at every turn.
The argument of the growth sceptics can be summed up by the phrase 'I am in favour of economic progress, but…'. They argue that growth is good, but it has to be limited because it harms the environment, because it undermines happiness or because it causes extreme inequality. However, I argue that economic progress is the key to finding solutions to environmental problems, and is also the key to achieving mass affluence. The promotion of happiness is essentially a plea for us to be happy with what we have already got. It is meant to subdue the desire for more which has always been an important driving force in human history.
Growth scepticism is essentially an indirect attack on material prosperity. It generally represents the viewpoint of the relatively comfortably off who can afford to sneer at the desire for mass affluence. It expresses a loss of perspective on the central role of economic growth to human wellbeing. And it represents a fear of moving society towards a better future.
Today, the world is facing the greatest economic challenge in almost a century. The global economy has effectively been put into hibernation in a desperate bid to quell the spread of the Covid-19 pandemic. It is imperative that economic activity is kickstarted as quickly as reasonably possible. Greater material prosperity is an essential precondition for human flourishing. Those who insist we should be content with less will only make our escape from economic depression more difficult.
Daniel Ben-Ami is a writer. An expanded version of Ferraris for All: In Defence of Economic Progress is available in paperback. (Buy this book from Amazon (UK).)
To enquire about republishing spiked's content, a right to reply or to request a correction, please contact the managing editor, Viv Regan.