Voters will not forget Labour's Brexit betrayal
Keir Starmer's shadow cabinet of Remoaners is shocking but not surprising.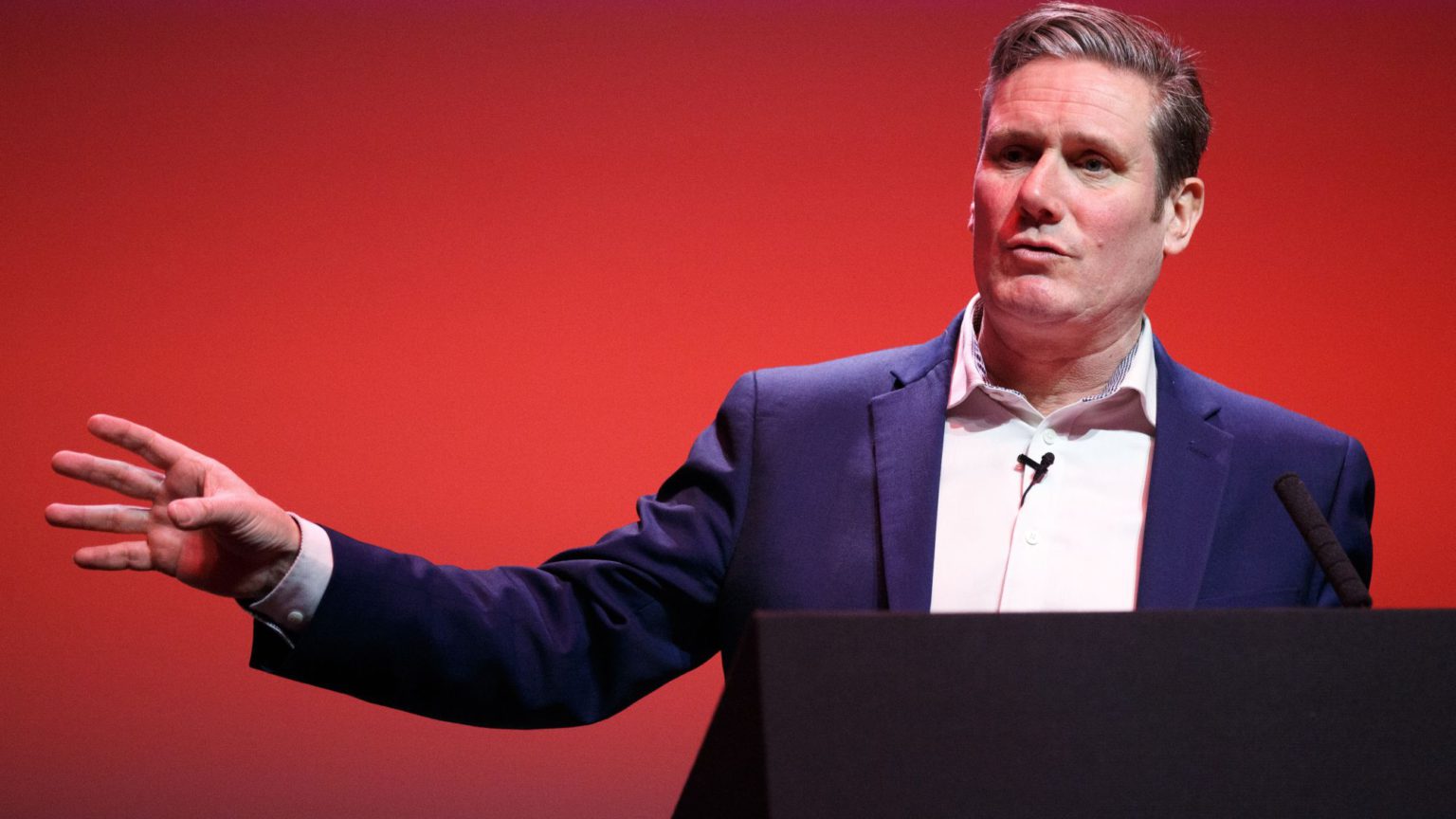 Labour leader Keir Starmer says the battle over Brexit has ended. But the appointments to his top team would suggest he really feels otherwise. For the post of shadow chancellor, he chose Annelise Dodds, an ex-MEP – someone so devoted to the EU project that she went to Brussels to be a part of it. For international trade, Emily Thornberry got the nod. Thornberry notoriously wore a dress and necklace combo resembling the EU flag at a People's Vote rally last year. In the last election, she nauseatingly competed with her Lib Dem rival in Islington South and Finsbury to be the most pro-Remain candidate.
But perhaps taking the cake is the new position afforded to David Lammy. Remember, this is a man so unabashedly pro-EU that he came out with the unhinged claim that the European Research Group – the Eurosceptic wing of the Conservative Party – was made up of racists who are 'worse than the Nazis'. He later said his remarks were not strong enough. He is now Labour's offering for the Ministry of Justice. I would be scared if he ever took office. Presumably, in his dreams, hardline Brexiteers would be locked up for hate speech.
The natural reaction to all this is to ask why on Earth has Labour made such crazy appointments? The new shadow cabinet undermines Starmer's claim to be moving the party on from its disastrous Brexit nightmare. But the decisions Starmer himself has made are themselves not the most revealing thing.
The more important issue reflected by the shadow-cabinet picks is that there is hardly anybody left in the Parliamentary Labour Party who is in favour of leaving the EU. The sole remaining Labour MP who campaigned to leave is Graham Stringer. Most of the last bastions of left-wing Euroscepticism in the House of Commons have either retired or been hounded out. There is no more Kate Hoey, John Mann or Frank Field. And, sadly, no more Dennis Skinner, who lost his Bolsover seat in December, in no small part due to his party's disastrous Brexit policy.
True, many of the Labour Eurosceptics were already in the twilight of their parliamentary careers. These were veterans who were unlikely to join frontline politics at this late stage. But even this is a reflection of Labour's total failure to comprehend and represent left-wing, pro-Leave sentiment – once a mainstream view in the party. Stringer said at a recent conference that when he got the nomination to stand as a Labour candidate, being Eurosceptic was a necessary condition of getting the spot. Today, being anti-Brexit seems to be the most important qualification for young Labourites.
Some will say that Brexit is over now, so what does it matter? Yes, we have technically left the EU (though the trade talks continue). And indeed, recent circumstances have demonstrated how even something as seismic as Brexit can be made to look unimportant, at least temporarily. But the truth is that the voters who Labour abandoned and betrayed will not soon forget. The likes of Emily Thornberry will be remembered for the anti-democratic policy they promoted, even when Brexit itself is not the issue of the day.
Labour is counting on Brexiteer voters to revert back to their original political home. But when constituencies that have returned Labour MPs since their formation finally switched allegiance at the last election, they did not do so on a whim. People tend to switch parties when they have found an option they feel better represents them, and there is no reason to believe that Starmer's Labour Party will better represent ex-Labour voters than Corbyn's team. A Labour Party which is doing little to set itself apart from its Remoaner past, and is eating itself alive with factional infighting, is not likely to be an attractive prospect.
Moreover, as I have previously argued on spiked, Brexit is not a lone wolf. It is a manifestation of a wider shift taking place in British society and politics (and, to some degree, overseas). As such, the questions raised by Brexit cannot be simply or easily overcome by relegating the EU question to a less prominent position in our minds.
Labour is in denial, but its old voters are not. At present, the party's left is blaming its right for its election defeats, and vice versa. But many of its traditional voters simply do not care anymore. Sometimes, you have to leave a problematic organisation or arrangement to see how far the rot has really set in. Like a failed relationship or a toxic work situation, it can be hard to appreciate the scale of the problem until you have broken free and can reflect in the cold light of day. And so for many ex-Labour voters, now looking at their old party from the outside for the first time, the problems seem as great as ever.
Paddy Hannam is a writer. Follow him on Twitter: @paddyhannam
Picture by: Getty.
To enquire about republishing spiked's content, a right to reply or to request a correction, please contact the managing editor, Viv Regan.