Down with 'caring' capitalism
Corporate mental-health initiatives are invasive and counterproductive.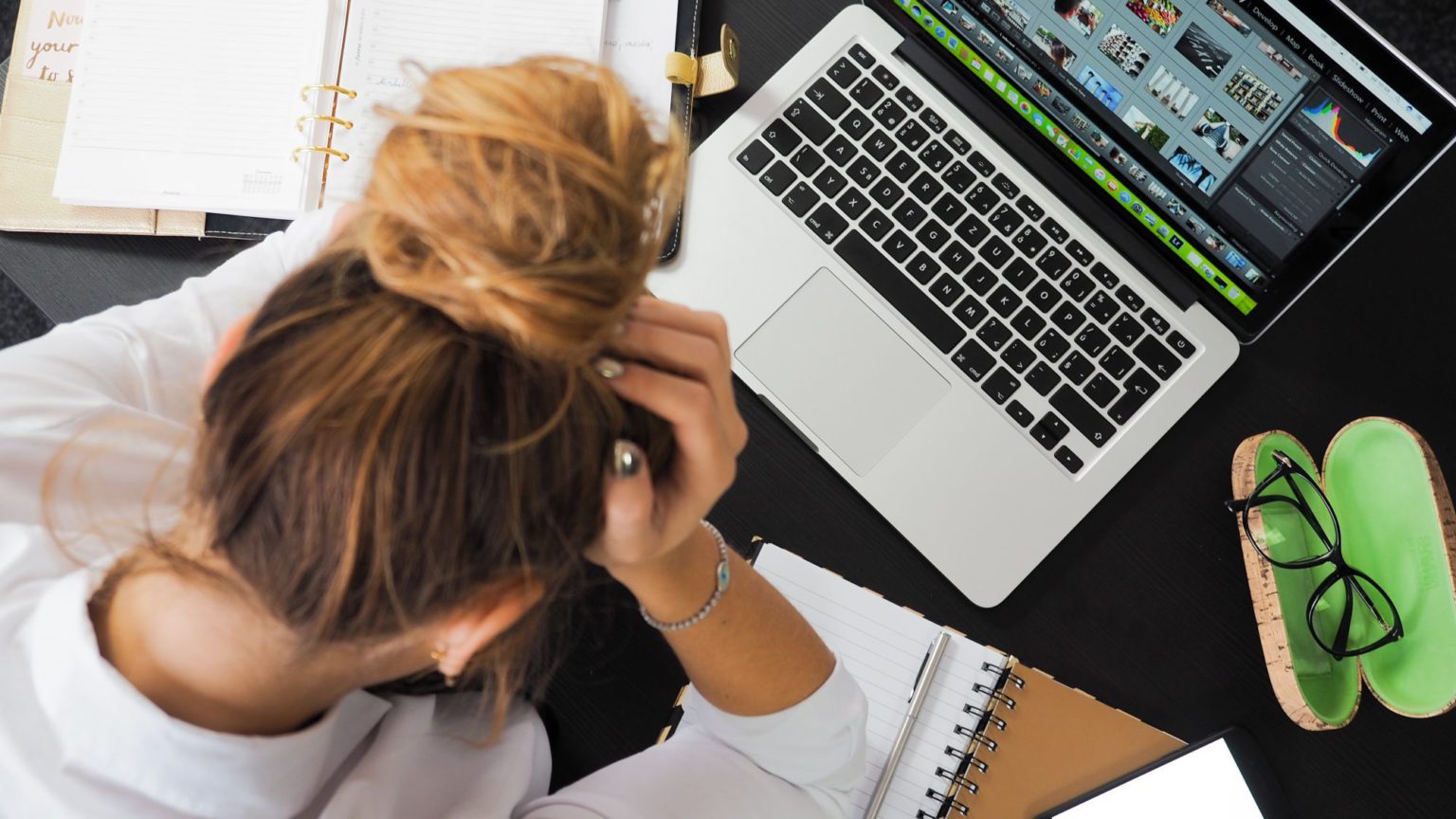 One of the joys of being freelance is not having to put up with corporate crap – no mandated training on how to use a keyboard without wrist-strain, no enforced jollity on team away-days, and no directives on 'opening up' about mental health. But for employees who were once office-bound and are now settling into the delights of video conferencing in their pants, there is no escape from intrusive 'corporate caring' from companies in the thrall of the mental-health and wellbeing industry.
Helen has worked from home without any support for several years. Since the rest of her workplace shifted to home-working, she has been inundated with emails from her employer. She explains:
'From day one of staff moving to home-working, I have never had so many emails about caring for my mental health. How to cope with home-working. How to combat loneliness. The full works. There has been a Facebook group set up, and regular updates from management are filtered down. It has been non-stop. I can't help but be cynical about it all.'
Helen is not alone. Following a nervous breakdown some years ago, Ruth had learned how to deal with her depression. In an attempt to support employees to adapt to new Covid-19 arrangements, the organisation Ruth works for advised all staff to watch a video which made coping more difficult for her. Ruth told me:
'I would have been perfectly happy with something that said, "So you're stuck in this situation temporarily, here are some tips". But what we got was a cheery American bloke congratulating us on becoming remote workers and talking about how to enjoy our new lifestyle. It flipped the "This is temporary" switch in my brain and I burst into tears.
Without question, many of those who once travelled into work every day are finding the change a challenge. No one is immune to the strain of potentially being questioned by the police while buying groceries. Many are worried by the prospect of losing loved ones or are afraid of the fact that each surface we touch is potentially lethal. Feelings of stress, hopelessness or anxiety are an understandable and logical response to these extraordinary circumstances. But the stream of emails from employers with lifestyle advice are invasive, patronising and sometimes counterproductive.
While the pandemic has certainly led to an increase in corporate messaging about mental health, this phenomenon is not new. Joe told me about a 'mental-health wellbeing session' he was forced to attend by his employer 10 years ago.
'If staff hadn't been depressed going in, the three hours of instruction on healthy eating, moderate drinking and the importance of a good night's rest left me in need of vodka and Valium. I was recently bereaved. What I needed was more than five days of compassionate leave from my employer – not a session on thinking about "positive lifestyle choices".'
The definition of poor mental health has expanded over recent years, though in practice little has changed for those outside the workplace who struggle to cope. Research by the TUC suggests the rate of employment for those with mental-health problems stands at 26.2 per cent. Intuitively, we all know there is a world of difference between the shouty bag-woman at the bus stop who hears voices and the stressed-out accountant who manages anxiety with a mindfulness app. The meaningless term 'mental health' collapses serious conditions, experiences such as grief and what might be termed 'workplace stress' into a catch-all phrase.
In the 1950s, when people in the UK were living in the wake of a world war and were under the threat of global nuclear annihilation, the rate of mental-health problems was estimated at one in a hundred. Today, it is broadly agreed that one in four people will suffer from a mental-health problem during the course of each year. Whether reflective of a change in expectations, a reduction in stigma or the psychological demands of the modern world, pharmaceutical companies are doing well from this upward trend. In 2008, 36million prescriptions were given out for antidepressants. By 2018 this had risen to 70.9million.
For some years now, 'mental health' has been a quick win for public relations-savvy organisations. From the fusty old Bank of England to leading law firms such as Clifford Chance, businesses are on a mission to 'destigmatise' mental health in the workplace.
There is of course an economic driver to this. Research from the Department of Health puts the wider economic cost of mental illness in England at £105.2 billion each year. The Mental Health Foundation estimates that nearly 13 per cent of all sickness absence days are due to mental ill-health.
But what is missing from each email that instructs employees on how to 'live in the moment' and 'eat five-a-day' is any notion that the problem might not be the employee. By definition, 'workplace stress' isn't an individual problem — it is an organisational one. Attempts to 'empower' employees to take charge of their mental wellbeing overlook the fact that stress is often a perfectly reasonable response to a high workload, job insecurity or a lack of opportunities. Labelling problems as 'mental-health issues' is a sly attempt to pathologise individuals rather than make meaningful change within an organisation. Furthermore, how any one of us chooses to deal with our state of mind is a matter for ourselves and those who care about us, not the companies to which we sell our labour.
The Mental Health Foundation argues that measures such as 'screening and care management for those living with (or at risk of) depression' save businesses money. But in an era when employees can be fired for sharing content on their personal social-media accounts, attempts to monitor wellbeing and encourage behaviour change feel sinister. Participation in online socials and exercise isn't compulsory, but when job insecurity is endemic and we are all aware of an economic void opening beneath us, who has the mental fortitude to refuse?
Jo Bartosch is a journalist campaigning for the rights of women and girls.
Picture by: Getty.
To enquire about republishing spiked's content, a right to reply or to request a correction, please contact the managing editor, Viv Regan.