The left is pitting migrants and Brits against each other
The #YouClapForMeNow video highlights the divisiveness of identity politics.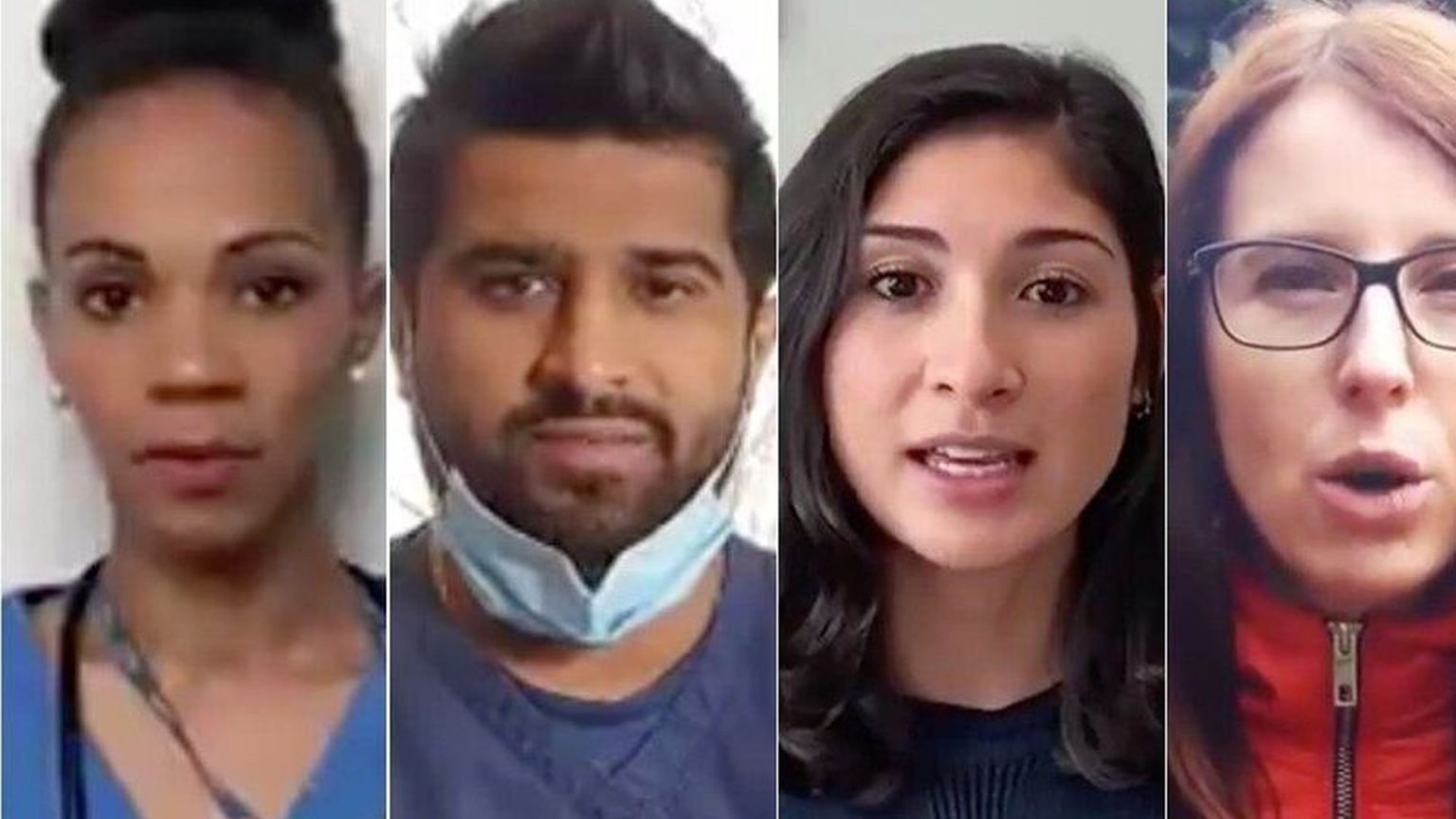 Given that Covid-19 is killing thousands, crashing the economy and radically changing society, you might think that the regressive left would ease up on its toxic identity-driven campaigning. But if anything, identity politics has gone into overdrive, and is using the misery caused by Covid-19 as cover. There is no better example than #YouClapForMeNow, a video which went viral last week on social media.
#YouClapForMeNow is an 'anti-racist poem' written by Darren James Smith, and the video is produced by Sachini Imbuldeniya. It features people from immigrant backgrounds each reciting a line of the poem. The core message is that, 'What the UK is most afraid of has come from overseas, taking our jobs and making it unsafe to walk the streets'. Of course, the thing which came from abroad in this instance is coronavirus.
The motivation behind the video is to highlight migrants' contributions to Britain, particularly those on the frontline in the NHS. Despite the good intentions of those behind the video, it has backfired spectacularly.
First, it presents all immigrants as key workers, which is a caricature. Not all of us immigrants have come to Britain to 'save its people'. And the worth of immigrants should not be measured by how many lives they save. Some of us came here simply to settle down, build a new life and raise a family because of the opportunities this great nation offers.
Secondly, the video's condescending and patronising tone suggests Britain is full of racists and bigots. It creates an 'us and them' narrative. The left would deplore this kind of framing if it were done by the right. But that is exactly what this video recreates by pitting 'caring' migrants against 'bigoted' Brits. It also sends the unhelpful message to immigrants that, 'You will never belong here because you will always be seen as foreign'. Sometimes you don't need racists when the regressive left is doing their job for them.
The video is by no means unique. A progressive version of the us-versus-them narrative has been growing for some time. Last year grime artist Stormzy made headlines when he was asked if Britain is a racist country, and he replied: 'Definitely, 100 per cent.' He complained that 'trying to explain that Britain is a racist country [to a British person] is the most difficult thing ever'.
But maybe the problem isn't the British public. Maybe the problem is this argument. No one is denying that there is racism in the UK. But we should not confuse a minority of racists with the majority of the country. To do so smears whole communities because of a minority of people. It is playing the same game as the racists. Since 9/11, Muslim communities have had to deal with the racist generalisation that all Muslims are potential terrorists. Sweeping generalisations are always dangerous, but Stormzy and #YouClapForMeNow are praised by the left for making them.
The role of right-wing racism in capitalising on and sowing social divisions is well understood. But there is a similar dynamic on the left, too. The #YouClapForMeNow video was a classic example of how communities are being played off against each other. This divisiveness needs to stop.
Wasiq Wasiq is an academic specialising in law and terrorism. Follow him on Twitter: @WasiqUK
To enquire about republishing spiked's content, a right to reply or to request a correction, please contact the managing editor, Viv Regan.