Do we really want to follow South Korea?
South Korea has avoided lockdown, but its mass surveillance system is nothing to envy.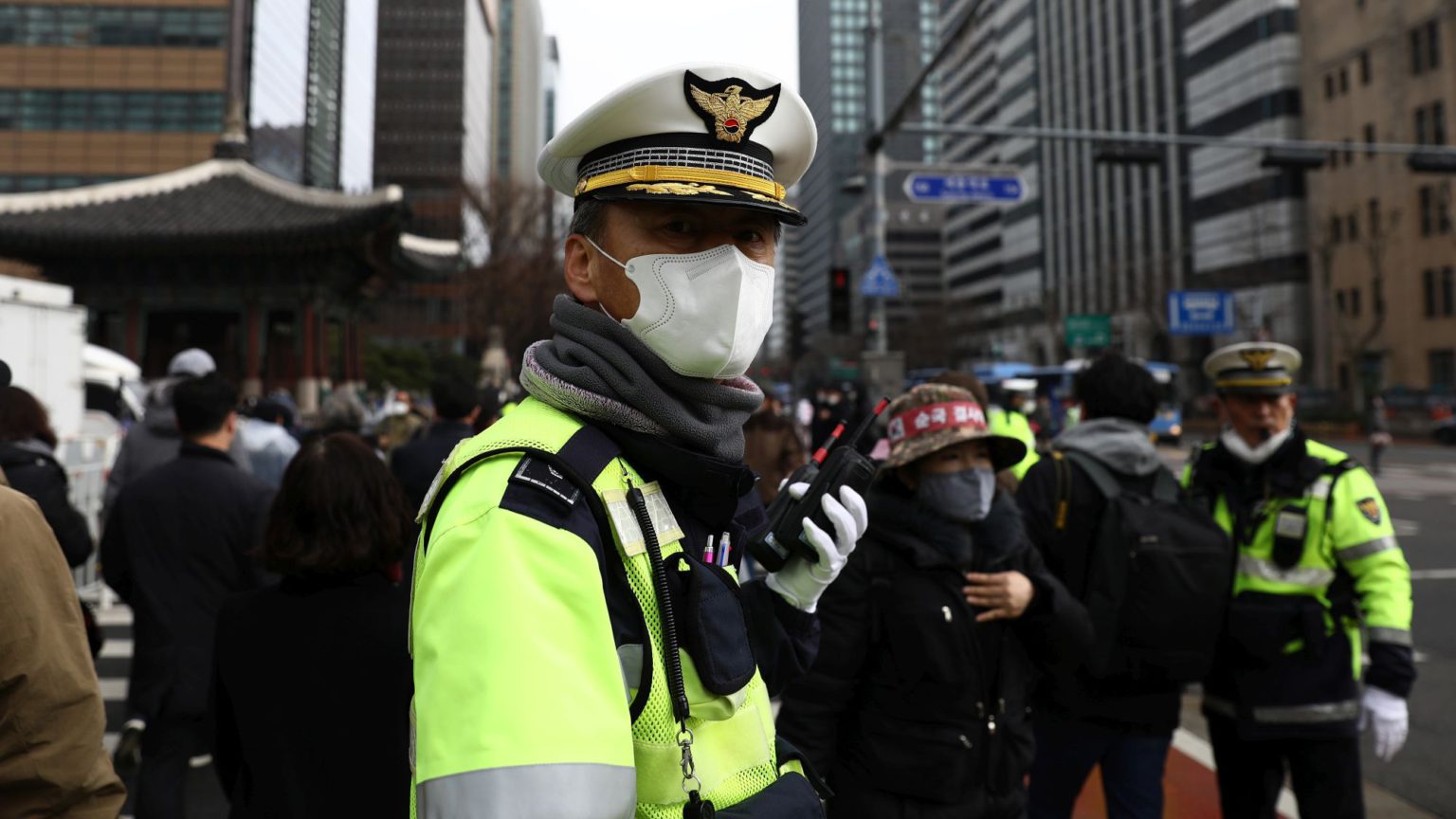 Health authorities in South Korea recorded no new domestic cases of coronavirus infections last Wednesday for the first time since the outbreak in February. The South Korean model of dealing with the virus has been widely celebrated. There is no lockdown and there are high levels of testing. But that is not the full story.
Firstly, coronavirus is not South Korea's first rodeo. In 2015, the country suffered an outbreak of MERS, which has, in effect, acted as a blueprint for dealing with the current crisis. For most of the world, the problems posed by Covid-19 are unprecedented. Not so for South Korea.
South Korea's situation is also unique in that the coronavirus first arose within the Shincheonji Church, a doomsday cult which is estimated to have over 120,000 members. The cult is believed to have accounted for 60 per cent of initial cases. It is a niche and connected community. This allowed the government to track, test and quarantine the nation's first victims with relative ease.
These unique aspects of the South Korea situation should not be forgotten. It makes little sense to hope for a similar outcome elsewhere. Those who do are basing assumptions on comparisons between apples and oranges.
Then, there are those who point out how successful South Korea has been without a hard lockdown. As someone who is broadly against the lockdown, it is tempting to join in the celebration. But the devil is in the detail. The truth of the matter is that South Korea has entered into a Faustian bargain: it endures detailed mass surveillance in return for a semblance of guaranteed safety. Indeed, even when the present danger is passed, the surveillance looks to continue, with the South Korean government reportedly dubbing the next phase of its strategy an 'everyday quarantine'.
So what would 'everyday quarantine' entail? Currently, the government sends out emergency text-message alerts of nearby cases of infection. This works using a government-mandated GPS-tracking app. It is designed to monitor and punish people who break quarantine. Fines can amount to thousands of pounds. The whereabouts of every single confirmed patient – down to which theatre seat they have sat in – alongside details like age and sex are made public. These reports are anonymous, yet they are so particular in detail that one man's visit to a lingerie store was shared with every smartphone in his city.
In the UK, we will soon have our own GPS-tracking app to download in the coming weeks, which will raise similar privacy concerns. The app gathers location data and can alert those you have passed by if you tell the app you have had the virus. There is still little evidence from around the world that apps are a good way to identify infected individuals or prevent the spread of the disease.
Before we all buy into the South Korean solution wholesale, we should at first be honest about what it entails. South Korea may have avoided a draconian lockdown, but liberties have not been spared.
Elliot Leavy is editor of BOZO, an online arts magazine.
To enquire about republishing spiked's content, a right to reply or to request a correction, please contact the managing editor, Viv Regan.