Love is blind… and painful
The new Netflix reality show in which strangers fall in love and get married feels exploitative.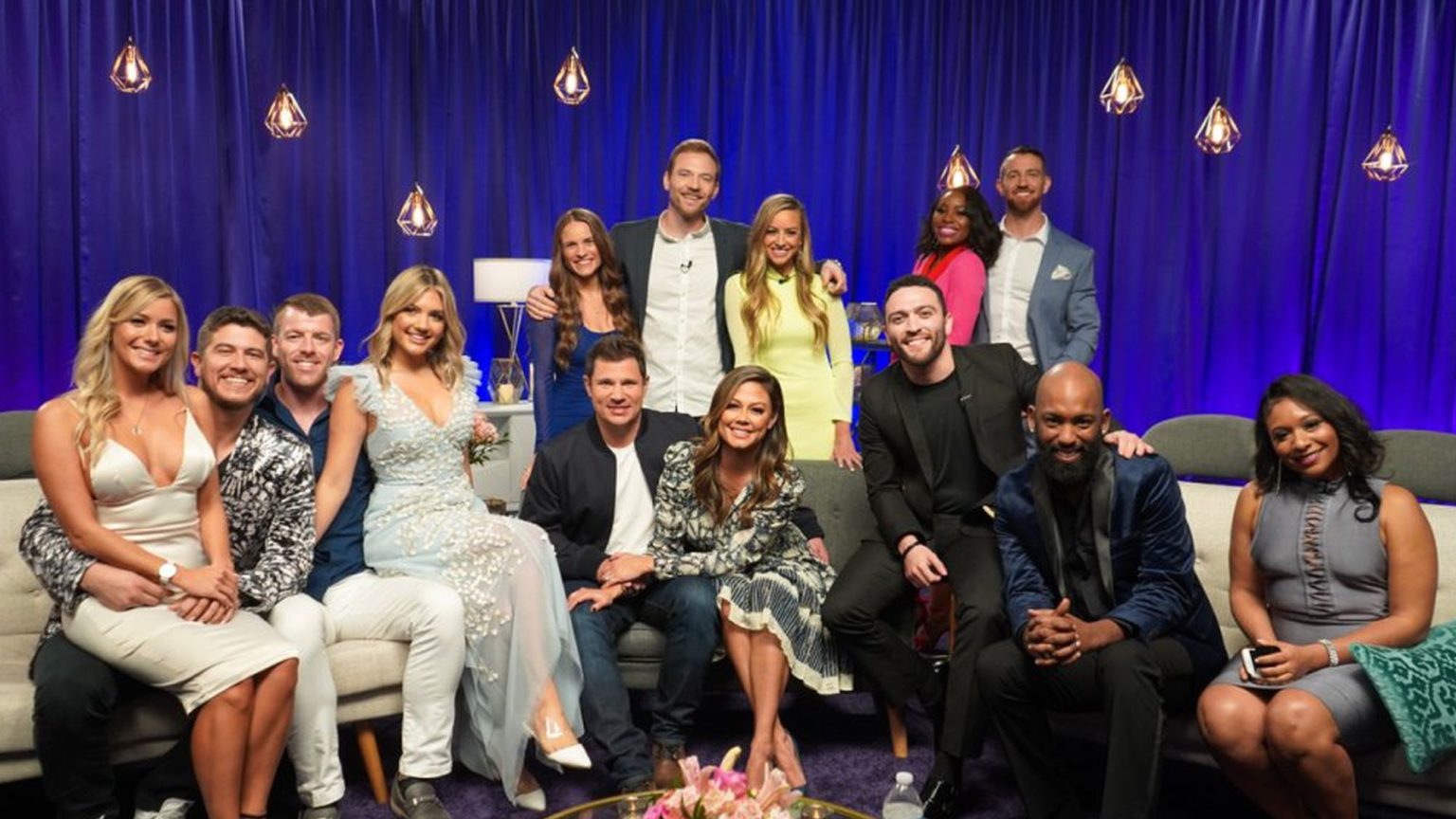 Is anyone else watching the Netflix reality series Love is Blind? I'm a sucker for good reality shows, so I thought I'd give this one a go.
For anyone who doesn't know the show, the premise is simple: some ostensibly hetero men and women are placed in a building segregated by gender. Men can mix only with men, women only with women. Each individual has their own living quarters, and there are communal spaces where people of the same gender can socialise.
The men and women are given the chance to fall in love with someone of the opposite gender based purely on private, one-to-one conversations held in individual pods separated by a wall. This means one man can speak to one woman at any time, with no one else able to hear what goes on between them. The man and woman cannot see each other at all. The question is whether they can fall in love with someone based purely on their personality, without appearance playing any role. Each person has time speaking with every other individual of the opposite gender, to enable them to decide who, if any, they want to couple up with. Inevitably, there are tensions if two, or more, women fall for the same man, and vice versa. And of course there will be individuals who are disappointed and leave the process with no partner.
If two individuals click, one proposes marriage to the other, and they finally get a chance to meet for a few minutes, where they can embrace and talk. After their 'engagement', the couples spend almost a week together on holiday somewhere exotic. In series one, this 'pre honeymoon' destination is Playa Del Carmen, in Mexico, where they get a chance not only to spend time with their new partners, but also to meet each others' partners in person. That makes for interesting viewing if there is a connection between individuals in different couples.
After all this, the couples are moved into an apartment complex in Atlanta. There, they meet each others' family and friends, so they can make the decision about whether or not to go ahead with the marriage. For the couples who last through to this stage, the real final decision will come at the altar, where they will be given the chance to go ahead or duck out.
This premise has been explored previously, in a reality show called Married at First Sight, which has been shown in 19 countries worldwide, including the UK, the US and Denmark, where it originated. In Married at First Sight, hetero singletons are matched up by a team of 'relationship experts', which originally included a psychologist, a sexologist and a chaplain, although the team varies between countries and series. From the little I saw of that show, it seemed the 'experts' had pitiful success rates, with many couples bickering and separating soon after marriage.
And yet, some programmes do get the matching right. I don't know the professional qualifications of the people who create the matches on First Dates, but the more gentle process – a meal together, rather than marriage – seems to have a remarkably high success rate, and for that reason it remains a joyful watching experience.
The first episode of Love is Blind is dull. It has a multitude of traditionally beautiful Americans (what is the point of dumping the superficiality of looks if all the contestants are conventionally gorgeous?), all exchanging bland niceties. But this is often the way with the first episode of a reality TV show. Any seasoned reality viewer knows that it can take anywhere between days and weeks for the shallow conversations to liven up to involve interesting topics, and for tightly reined emotions – not only the euphoria of love and the sorrow of its demise, but the more riveting spectacles of untrammelled envy and fury – to be given the chance to run free.
The second episode was better viewing because it gave an opportunity to get to know the contestants' personalities, and marvel at the duplicity / blind self-confidence / naivety on show. And of course, getting to know people means learning of their vulnerabilities. A boastful and confident woman became more likeable when I learned that she had faced her own dilemmas in life, and was not just an arrogant Actionwoman doll. Another woman, spurned by the man of her choice in the blind-talks section, will keep your local popcorn vendor wealthy as you will be glued to her deranged chasing of the spurner while fobbing off the pleasant but less handsome, less successful bloke who was her second choice. This couple provide the best viewing of the series, as you veer from marvelling at his vanity ('how can he not see that she just doesn't fancy him?!') to gawping at her disingenuity (the way she strings him along while blatantly chasing the sexier bloke).
As with all reality shows, the question of the vulnerability of contestants, and thus potential exploitation by the programme-makers, is never far from one's thoughts. My own response to this has always been that sane, informed adults should be free to make their own decisions, but that trained counsellors and psychologists should be on hand to help contestants suffering ill-effects – and not simply for the duration of the show. But for how long can professional support be provided? Most of us remember the furore following the suicides of Love Island contestants years after they exited the show, and the former Love Island presenter Caroline Flack killed herself months ago under tragic circumstances. Although, arguably, Flack would have been under the same media scrutiny and pressure if she had been in any other high-profile job.
But I think the ethics of programmes that are designed to pressure individuals into making a lifelong commitment, like Married at First Sight or Love is Blind, are more precarious than feelgood dating shows like Love Island or First Dates. However painful public rejection after hours or days on TV may be, it is usually nothing compared to the trauma of preparing for a wedding to your relatively new but beloved partner in front of friends and family, and then either being dumped at the altar or extricating yourself after marriage, with all the psychological trauma, expense and legal hassle that involves. Why couldn't the couples in these programmes simply be filmed continuing to live together rather than getting married? The reasoning must be because of the drama factor of watching hopeful young in-loves be crushed at the vows stage of the lavish wedding ceremony, or the Schadenfreude of ogling divorce proceedings if and when it goes wrong.
This blatant sadistic streak leaves a bitter aftertaste in my mouth. I will continue watching reality shows out of curiosity (and isn't this salacious nosiness the whole point?), but for me the Love is Blind contestants' pain at being jilted at the altar by someone they genuinely love is horrifying rather than entertaining. It will never replace sweeter, less exploitative dating shows for me.
Leyla Sanai is a writer.
To enquire about republishing spiked's content, a right to reply or to request a correction, please contact the managing editor, Viv Regan.