1619's Pulitzer: the soft bigotry of low expectations
The New York Times 1619 project has won journalism's top prize, despite its glaring inaccuracies.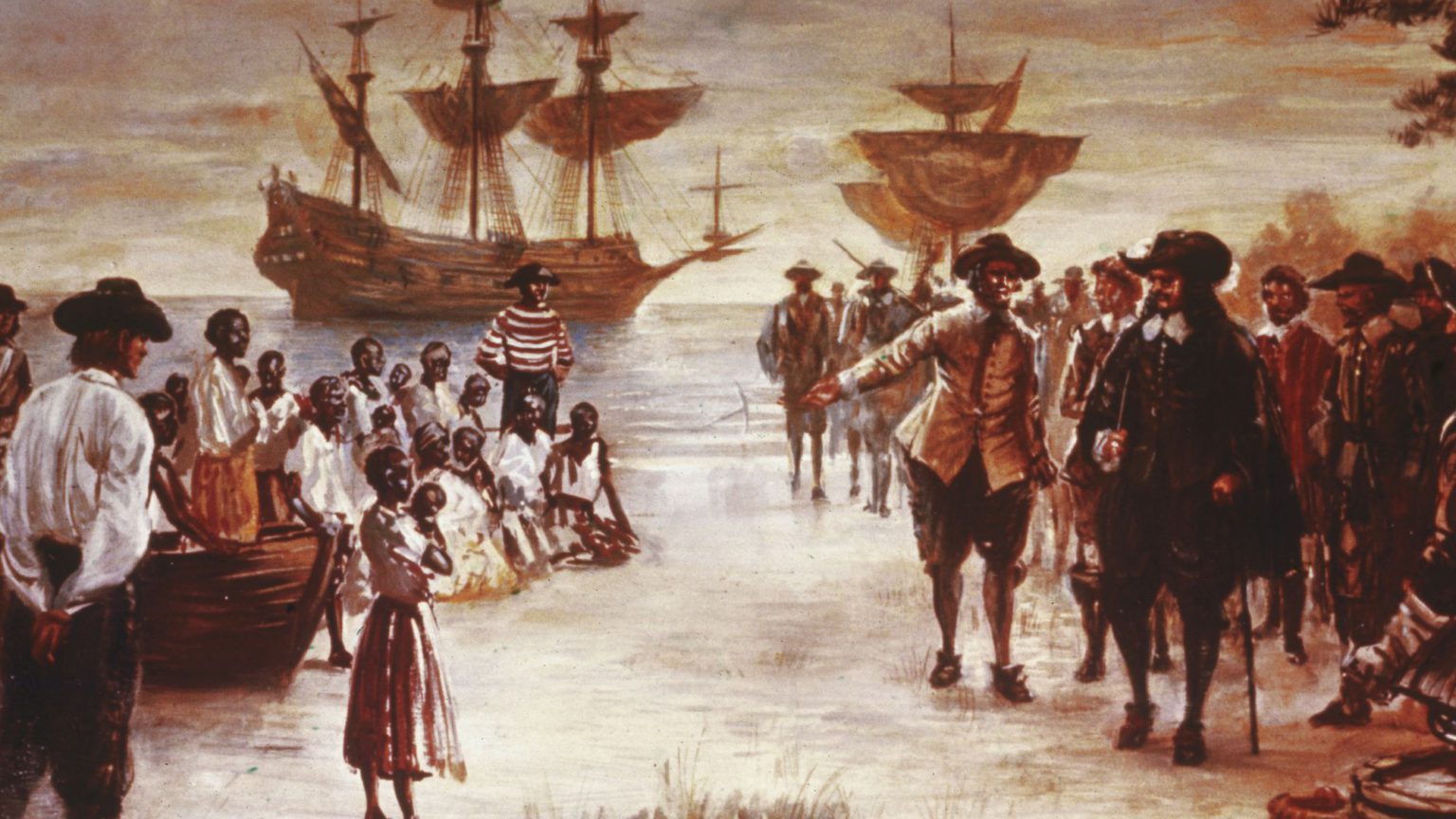 Just a few months after Greta Thunberg was nominated for the Nobel Peace Prize for the second year in a row, the Pulitzer Prize was given to the New York Times Magazine's '1619 Project' and its convenor, Nikole Hannah-Jones. It is unusual for the top prize in journalism to be given to a project whose central premise was disputed by one of its own former fact-checkers. That the project could win the Pulitzer is a stark reminder of the extent to which many once-revered institutions of high culture have turned into woke circles of self-congratulation.
I am not a huge fan of the 1619 Project. In fact, I am a founding member of the rival '1776 Unites', launched by centrist members of the black business and social-science communities in response to the inaccuracies of 1619. Earlier this year, I wrote a piece for Quillette headlined: 'Sorry, New York Times – America Began in 1776.' But I am not writing this piece simply to promote my own side of an obscure academic feud among the tweed-jacket set. The factual errors of the 1619 Project have been manifold and serious. And they have been noted by many eminent academic historians.
Most famously, Hannah-Jones' original lead essay for the project in the New York Times Magazine argued that a 'primary' motivation for rebellious colonists during the American Revolution was the desire to preserve black slavery. There are so many obvious problems with this claim – most notably the fact that slavery remained legal in all overseas possessions of the British Empire for 57 years after the Revolution kicked off. The Times has since issued an 'update' to the project to correct this.
This remarkable assertion by Hannah-Jones is not the project's only glaring error. Her essay and other 1619 works contend that slavery built the fortunes of the USA. In fact, while slavery obviously enriched individual merchants and bankers, the slave-free north was far richer than the antebellum south, which was a feudal backwater. The south contained about 25 per cent or more of the nation's free population but only about 10 per cent of its wealth prior to the devastating Civil War.
The project also asserts that black Americans largely 'fought back alone' against racism during the heroic civil-rights movement. In fact, the United States Senate was 99 per cent white when it passed the Civil Rights Act in 1964. The distinctly melanin-deficient Lyndon B Johnson signed it into law. And that is to say nothing of the sacrifices of white freedom riders like Michael Schwermer, who was killed by the worst elements of southern beer-bellied men just as ferociously as they killed black men like myself.
The project also argues fairly explicitly that the intense, aggressive nature of American capitalism is a legacy of slavery. In fact, the most competitive capitalist economy in the world belongs to Singapore. And so on.
Because of these claims and many more, the 1619 Project has been consistently attacked by top historians. Gordon Wood, one of the USA's premier scholars of the Revolutionary War, is particularly critical of Hannah-Jones' contention that the 13 colonies seceded from Britain to protect slavery. He points out that this 'makes the Revolution out to be like the US Civil War, where the south seceded to save and protect slavery'. But the Civil War came much later and was very different. This comparison is 'wrong in so many ways', he says.
Dr Sean Wilentz of Princeton says, 'There was more anti-slavery activity in the colonies than in Britain'. For good measure, he also notes that Hannah-Jones' argument that Abraham Lincoln was a bigot who opposed black equality is plainly untrue.
One of the country's top Civil War historians agrees with the Revolutionary War experts. Dr James McPherson has called the 1619 Project 'a very unbalanced, one-sided account, which lacks context and perspective'.
These are not criticisms from the right. Wilentz is a Democratic political partisan who supported the impeachment of Donald Trump. Some of Wood's strongest words about 1619 appear on the World Socialist Web Site.
Many leftists, in particular, have taken issue with the 1619 Project because it minimises the successes of strong black leaders and their white allies in order to make history seem worse than it was. A New York Post article notes that 'Martin Luther King is barely mentioned (ditto Fredrick Douglass)'. Although rather than having partisan reasons to attack the project, Wood, Wilentz, and McPherson are simply good historians – and they know bad history when they see it.
The most entertaining critic of the 1619 Project so far, as alluded to above, has to be its own former fact-checker. The academic Leslie Harris published a piece on Politico detailing her remarkable and hilarious experiences with 1619. Harris says she was originally contacted by a research editor at the Times who asked her, among other things, to explain whether she agreed or disagreed with the claim that American colonists revolted against Great Britain to 'protect the institution of slavery in the colonies'. Bluntly, Harris says she 'vigorously disputed' this claim. Nonetheless, it became the centrepiece of the 1619 Project. Her opening paragraph describes her 'stunned silence' as Hannah-Jones repeated the false fact Harris had corrected on the radio.
Nevertheless, despite all of this, 1619 won the Pulitzer. This matters for two reasons. First, it reminds us of how many elite institutions have been captured by the woke side in the West's culture wars.
While the ideal for any society would obviously be neutral and unbiased institutions making decisions at a high level, institutional capture does happen. The main problem is that this institutional capture is going on unnoticed for the most part. Of course, no one gives a damn who won China's 'Confucius Peace Prize' (like my brother Bob Mugabe did in 2015). Nor, for that matter, do many Americans still honestly pretend that they think Oscar winners like Parasite and Moonlight are superior to rejected contenders like 1917, Ford v Ferrari and Black Panther (also woke, but watchable). However, many are unaware of the extent of this capture among institutions like the Pulitzer team or even the Nobel Prize Committee. These prizes lead people to take their winners and nominees like the 1619 Project far too seriously.
In the case of 1619, the real-world consequences are clear, particularly for education. The 1619 Project has already secured a partnership with the Pulitzer Center to produce an academic curriculum targeted at grade schools and secondary schools. The Pulitzer Center website asks a frightening question that lays out its intentions: 'What is national memory, and how can we change it?'
One thing the 1619 Project's win reflects is a 'soft bigotry of low expectations' which, as a black American, I see so often from the social-justice-warrior left. The plain fact here is that the Pulitzer team gave their highest honour to a piece of work which had to undergo a major correction and was even slammed by its own fact-checker. Both of these things happened before it won the award.
Put simply, can you imagine the same thing happening if the author had been a white guy? The logic here seems to be that of hard affirmative action. The prize committee are saying to themselves that Hannah-Jones may have been wrong – and may have ignored multiple attempts at correction – but she was trying to make a point she thought was important, and which it is moral to agree with. 'What more could really be expected from a victim of oppression?', seems to be the message.
As an anti-racist, I believe that quite a lot more than that can be expected from adult citizens of all shades. I encourage you to check out the '1776' arguments at 1776unites.org.
Wilfred Reilly is author of Taboo: 10 Facts You Can't Talk About, published by Regnery.
To enquire about republishing spiked's content, a right to reply or to request a correction, please contact the managing editor, Viv Regan.