Hate speech: blasphemy for the 21st century
We must never give the state the power to criminalise speech.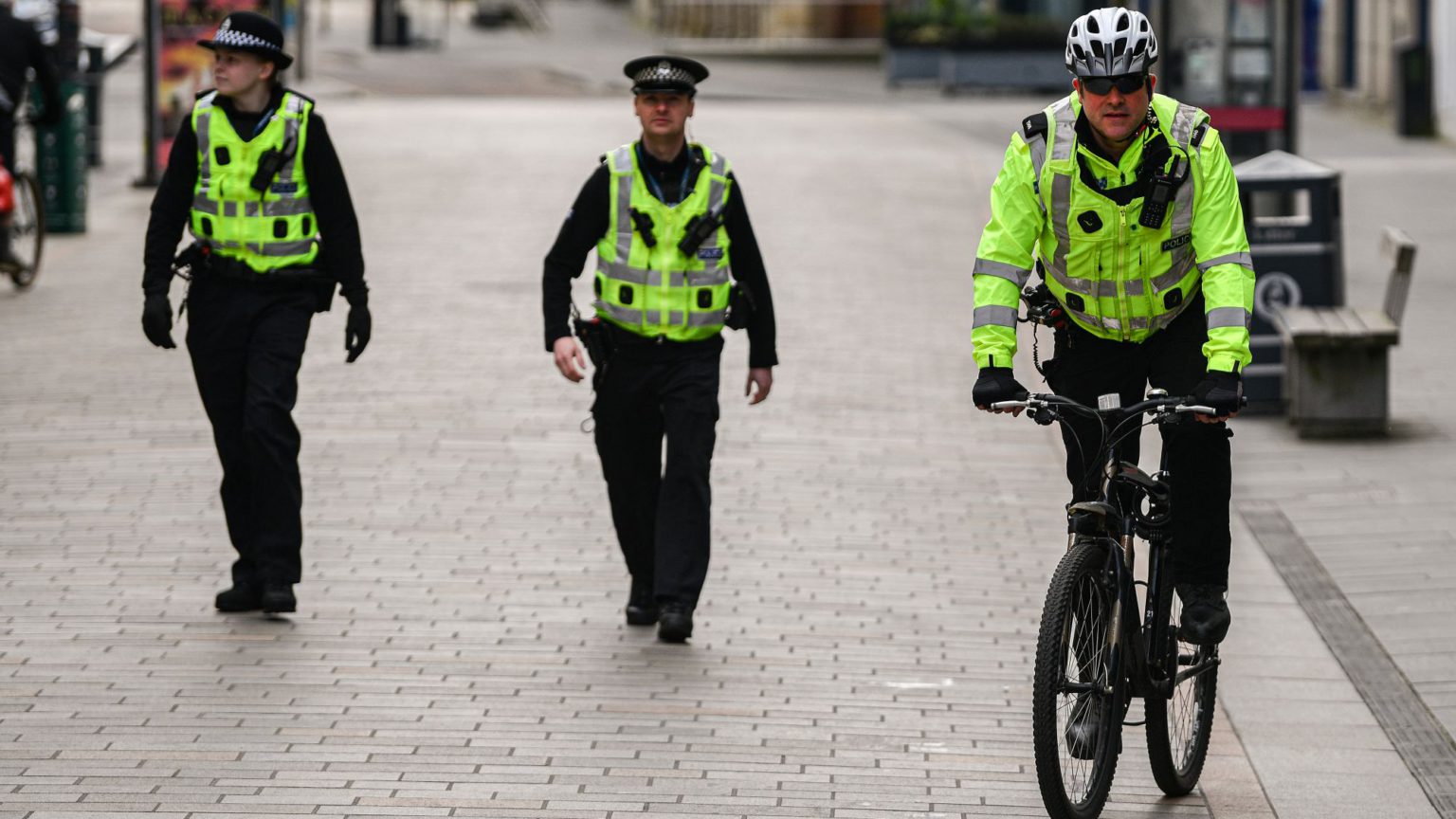 With most of us restless and under indefinite house arrest, it's easy to feel like the state is swallowing everything up. But with our eyes set on this new threat to our liberty, something more insidious is underway in Scotland.
Threats to free speech are like the mythical hydra – you chop off one head and two seem to emerge in its place. This is exactly what is happening with the new Hate Crime and Public Order (Scotland) Bill, which has slipped into national discourse with undeserved anonymity.
On the surface, it might look like a positive development. The bill does away with Scotland's outdated blasphemy law, which hasn't led to a prosecution in more than 175 years. In 1843, bookseller Thomas Paterson was sentenced to 15 months for 'exhibiting profane placards in his window, to the annoyance of the neighbourhood and the public'. The Scottish government is certainly right to ditch it – this archaic law is unusable, and unsavoury in a free society.
But what the bill replaces it with is worse, not least because it is certainly likely to result in prosecutions. Its proposed restrictions on 'stirring up hatred' could lead to people being jailed for seven years. This is essentially a blasphemy law for the 21st century, and it poses a grave and terrifying threat to freedom of speech.
'Offences of stirring up hatred' in the bill include behaving in a threatening, abusive or insulting manner, or sending material of this kind to another person. Whether you intend to stir up hatred is irrelevant. The categories of people it seeks to 'protect' cover race, age, disability, religion, social or cultural group, perceived religious affiliation, sexual orientation, transgender identity and variations in sex characteristics.
An offence could include any kind of behaviour – what you say, communicate, or how you act. Rather like poor Thomas Paterson, people would be criminalised for 'displaying, publishing or distributing the material' or 'giving, sending, showing or playing the material to another person'. Simply 'making the material available' is enough.
Possessing 'inflammatory material' would also become an offence. Section 6 even allows for powers to be granted to the police to enter and search a property if they believe an offence was committed, to seize and detain material or any person if there are reasonable grounds it would provide evidence. Section 8 allows the court to order the forfeiture and disposal of any material relating to the offence.
It goes further still. The bill includes the explicit possibility of the director and performer of plays being prosecuted. You don't have to be a radical libertarian to feel a chill run down your spine.
What is not made clear is what would count under this bill as abusive or insulting speech, and who gets to decide. The National Secular Society's Chris Sloggett argues that the offence is too vague and accusations of this kind are '10 a penny' on social media. Sloggett says the bill 'sends a confusing message about the reach of criminal law. It isn't a crime to hate, so why should it be a crime to encourage others to hate?' The fact is, this hands far too much power to the state and is bound to go wrong.
The effect of this will be to make everyone feel unsafe – unsafe to think, to speak, to discuss, to share ideas. The Scottish minister behind the bill, Humza Yousaf, says 'we all have a responsibility to challenge prejudice in order to ensure Scotland is the inclusive and respectful society we want it to be'. But what he is doing is giving law the job that manners and argument used to do.
Yousaf says that the 'stirring up of hatred can contribute to a social atmosphere in which discrimination is accepted as normal'. But there are limits to what criminal law can safely aim to accomplish. In imagining a Scotland without hatred, he is inadvertently laying out something quite terrifying. The inevitable consequence of this legislation would be what Orwell called 'crimestop' – 'the faculty of stopping short, as though by instinct, at the threshold of a dangerous thought'.
This is not a matter for the state. You can't change hearts and minds with legislation, and respect enforced by the state is barely worth having. As Sloggett puts it, 'disempowering ordinary people by restricting their freedom of expression is likely to antagonise, rather than create, social harmony'.
The bill's reassurance (in Section 11) that freedom of expression would be protected in relation to religion is also unconvincing. It says that behaviour or material discussing or criticising religion, practices or beliefs, proselytising or urging people to stop practicing their religion, would be protected. But this compares poorly with Section 29J of the Public Order Act 1986, which more specifically protects discussion, criticism, expressions of antipathy, dislike, ridicule, insult and abuse of religions, beliefs and practices.
We know from experience that journalists, comedians, artists, activists and ordinary people are at the mercy of such vague and elastic notions as 'stirring up hatred'. Take criticism or ridicule of religion. In discussions about Islamophobia it is not uncommon for someone to be accused of anti-Muslim bigotry for merely criticising certain beliefs and practices.
To quote the All-Party Parliamentary Group on British Muslim's report on Islamophobia, 'recourse to the notion of free speech and a supposed right to criticise Islam results in nothing more than another subtle form of anti-Muslim racism, whereby criticism humiliates, marginalises and stigmatises Muslims'. The same thing happens in the trans debate, where those who believe something as mundane as there only being two genders are accused of transphobia.
In short, the instinct behind this bill is ugly and misguided. In a free society, the state cannot be allowed to decide what we can say, think, read or share with each other. For all its supposed good intentions, this bill is taking us further down a dangerous road.
Emma Webb is director of the Forum on Integration, Democracy and Extremism (FIDE), a project of Civitas. She is the editor of Islamophobia: An Anthology of Concerns.
To enquire about republishing spiked's content, a right to reply or to request a correction, please contact the managing editor, Viv Regan.