In defence of Stewart Lee
A comedian took the piss out of someone's name. Calm down, everyone.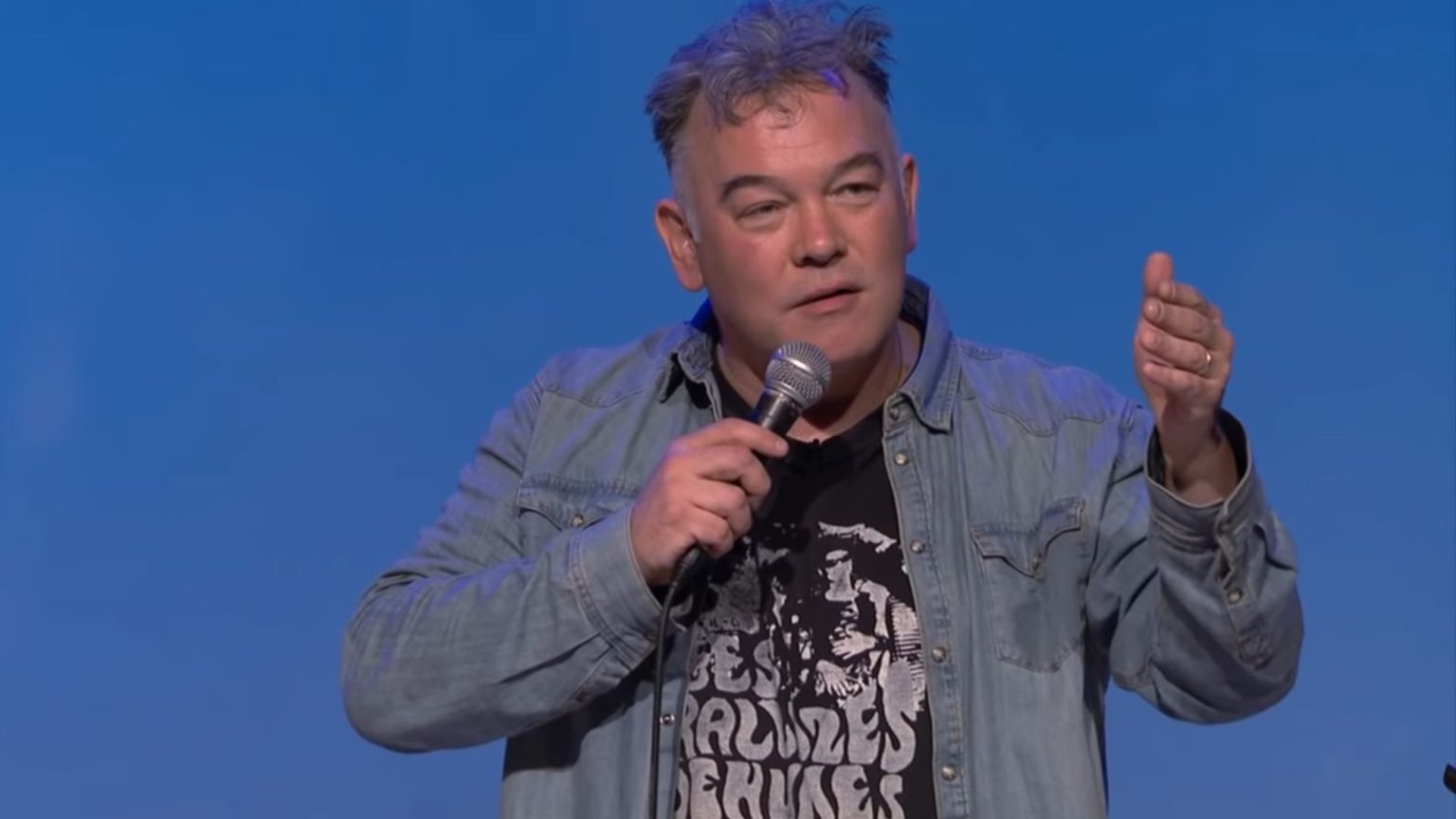 As spiked has been arguing for years now – much to the fury of both hard-right haters and Zio-obsessed lefties – anti-Semitism has returned with a vengeance. Anyone who has received emails from far-right fanatics accusing them of being slaves to the Jewish agenda (as I have), or who has witnessed the rebirth of the Socialism of Fools among lefties who call Israelis Nazis and who make quips about the 'Holocaust Industry' and 'Shoah-business', will know that the world's oldest hatred hasn't gone away.
And it's precisely because of the seriousness of anti-Jewish racism, of this malicious scourge, that everyone really needs to calm down about Stewart Lee's Observer column.
Lee is the one-time funnyman turned dull-as-shit Remoaner (Remainerism laid to waste so much of the cultural talent in this country). He's in hot water over his column for the Observer, and amazingly not because it is an increasingly unreadable half-arsed effort at Milliganesque satire and surrealism in which a dreamlike style is deployed to disguise the fact that all his columns contain the same incurious, formulaic, anti-masses talking points disguised as ideas that you will find in virtually every Guardian / Observer op-ed.
No, it's because his column in this weekend's paper took the piss out of someone's name and was apparently anti-Semitic.
Lee targeted Tom Tugendhat, a Conservative MP of Jewish heritage. He made fun of the foreignness of Tugendhat's name. He openly contrasted it to plainer, more understandable English names. 'Many names – Fisher, Cook, Smith – derive from ancient trades. But "Tugendhat" is just different words put together, like Waspcupfinger, Appendixhospitalwool, Abortionmaqaquesymptom.'
The first thing to note about this is that it isn't very funny. In my view. I'm sure in the view of Lee's middle-class fanbase – who unironically use phrases like 'anti-comedy' and think anyone who laughs at Only Fools and Horses is proof of the uneven nature of human evolution – it is hilarious. The second thing to note is that it is never big and clever to mock foreign-sounding names. But that's okay – there's no requirement of people to be big and clever.
And the third thing to note – both in the column itself and in the response – is the double standards. As many people have asked, would Lee have made fun of a Muslim-origin name or a Caribbean name? Oh no – he's writing a 45-minute monologue for BBC Two at this very minute on people who ask questions like that, isn't he? We probably deserve it.
There's so much hypocrisy, I know. Lee himself once defended political correctness on the basis that it is just 'institutionalised politeness' and that the left are not 'killjoys' for worrying about how minority groups are 'represented'. Maybe that doesn't apply to Jews? Just other minority groups? Now this is funny: Lee calls anyone who doesn't agree with his Crouch End coffee-house views 'alt-right', yet he and the alt-right seem to have a shared interest in flagging up the foreignness of folks with Jewish names.
The double standard can also be seen in the defences of Lee coming from leftish circles. From the kind of people who went all-out to destroy Danny Baker's career when, shortly after Meghan Markle gave birth to her son, he tweeted a photo of a well-dressed couple walking a chimpanzee in a suit and said: 'Royal baby leaves hospital.' That Baker was being anti-monarchy rather than racist, and that he swiftly deleted the tweet and apologised, didn't matter. He had to be cast out. Innocence was no defence. But for Stewart Lee it is. How interesting.
Is that because Lee is a clever comic much loved by the national broadcaster and whose audiences are 100 per cent Remainer, while Baker is 'just' a cheeky radio host? Or is it because mocking black people (which Baker wasn't actually doing) is somehow worse than mocking Jews (which Lee wasn't actually doing)? Someone will answer this soon, I have no doubt…
But forget the double standards. Just because the purveyors of the new censoriousness that gets dolled up as 'institutionalised politeness' have double standards, that doesn't mean the rest of us have to. We should defend Lee's right to make lame jokes just as much as we would (or should) Danny Baker's, Count Dankula's, Roy Chubby Brown's, and even Jack Whitehall's, whose inoffensiveness is genuinely offensive. Lee was making a joke. He wasn't being racist. Calm down, everyone.
When it comes to racism, intention matters. If we remove intention, if we say people can be racist without intending to be, then we will reduce racism to just a lapse in manners, an unwitting social faux pas, which I think drains racism of its wicked, conscious hatefulness. Seeing racism everywhere really isn't very helpful. It's a crying-wolf situation. If we get so obsessed with the 'racism' of a white celeb wearing her hair in cornrows, or a friendly student making conversation by asking a black student where he comes from, or Lee observing that Tug End and Hat are three different words put together, then we will miss real racism when it appears. To call Lee's column anti-Semitic is to downplay what anti-Semitism means.
The snowflakes on the right are as bad as the snowflakes on the left. They pose as the defenders of liberty and the right to be offensive in today's culture-war clashes, yet as soon as a Beeb luvvie like Lee makes an off-colour comment they are reaching for the smelling salts and writing to IPSO. Freedom of speech is indivisible, people. Do you really think Stewart Lee hates Jews? If so, I think you're an idiot. If not, relax. Go for a walk. Forget about it. It's just a newspaper column.
Brendan O'Neill is editor of spiked and host of the spiked podcast, The Brendan O'Neill Show. Subscribe to the podcast here. And find Brendan on Instagram: @burntoakboy
To enquire about republishing spiked's content, a right to reply or to request a correction, please contact the managing editor, Viv Regan.