Silicon Valley needs to butt out of politics
Twitter's fact-checking of Donald Trump is a dangerous intervention in democracy.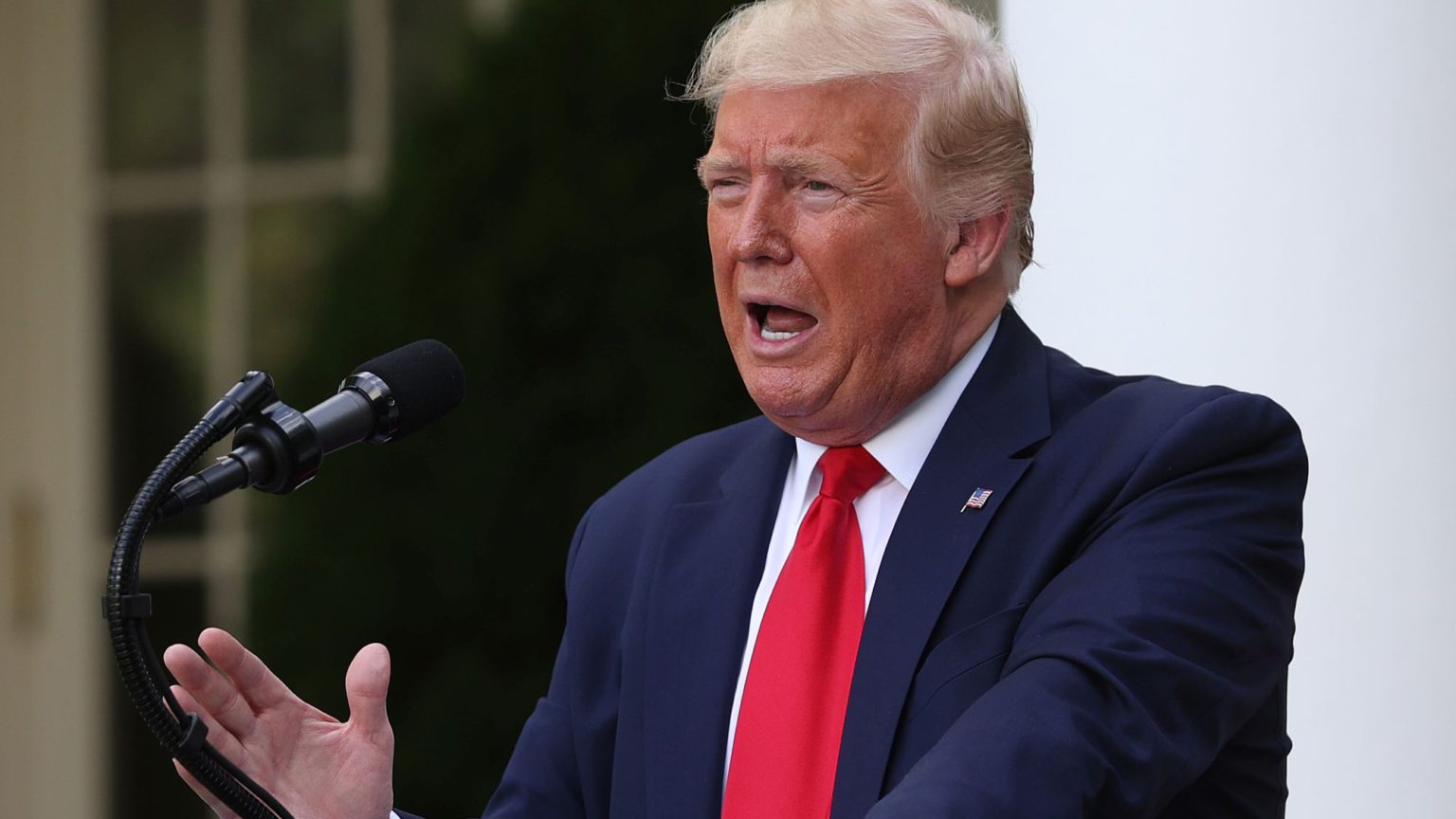 Twitter has taken it upon itself to 'fact-check' a series of tweets posted by Donald Trump, warning users that his claims are false.
On Tuesday, Trump used Twitter to criticise the idea that mail-in ballots might replace normal voting procedures in light of the Covid-19 pandemic. Users viewing the tweets are now offered a link with the words: 'Get the facts about mail-in ballots.'
Twitter places fact-check notifications on tweets from President Trump about mail-in ballots https://t.co/4bO6PqGYBB pic.twitter.com/OxuN7Hu1To

— Reuters (@Reuters) May 26, 2020
The link directs you to a page titled, 'Trump makes unsubstantiated claim that mail-in ballots will lead to voter fraud'. His claim is described as 'false'. Most of the rest of the page is taken up by links to coverage of the story, with almost all links provided refuting Trump's insinuations.
Whatever we might make of Trump's claims – and his complicated relationship with the truth – this represents a seriously worrying development. When did it become the role of social-media giants to tell the public who is right and who is wrong?
For one thing, we must ask who fact-checks the fact-checkers? The tech elites seem to think it is too dangerous to let people assess the truth for themselves, in case we draw the wrong conclusions.
These firms already play an outsized role in shaping public debate by censoring controversial posts and users. Allowing them to pass judgement on politicians represents an even greater intervention into democracy.
It is also ironic in the context of years of accusations of Russian meddling in the 2016 presidential election. After so much focus on Trump's supposed links to an enemy without, interference from giant corporations within the US is being worryingly normalised.
The tech giants need to butt out of democratic politics.
To enquire about republishing spiked's content, a right to reply or to request a correction, please contact the managing editor, Viv Regan.