Now even secularism is 'Islamophobic'
The woke left's attacks on Quebec's secularism law betray its anti-Enlightenment tendencies.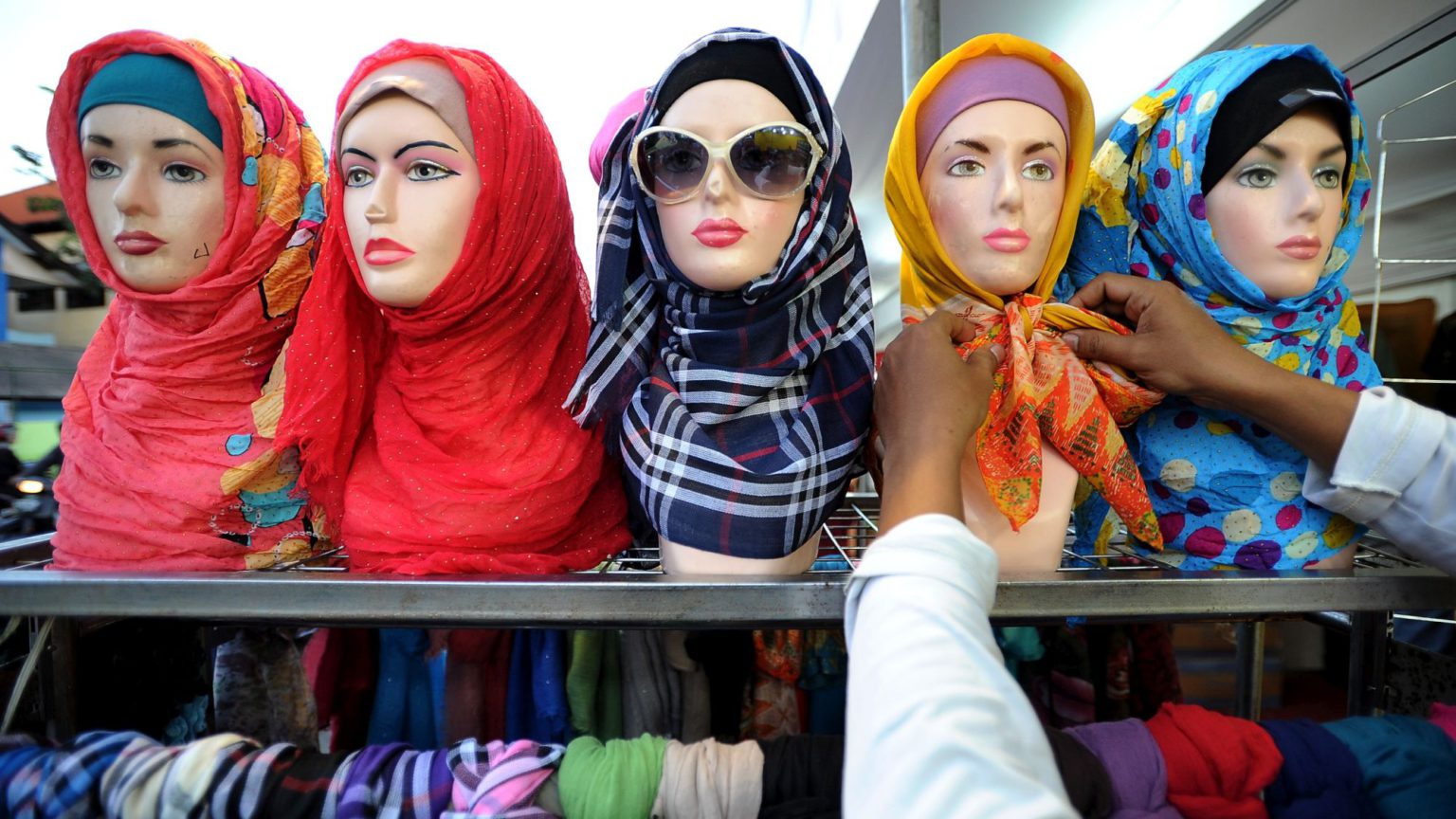 The Canadian province of Quebec adopted a new secularism law, known as Bill 21, in June 2019. It bans public-sector employees in positions of authority, including teachers, from wearing religious symbols, including the hijab and niqab. Bill 21 has subsequently been met with extravagant denunciations from uncomprehending media and politicians outside Quebec, whose populace they accuse of a plethora of dastardly sins, including xenophobia, Islamophobia and racism.
These familiar-sounding accusations belong, of course, to the vocabulary of that prominent, regressive political constituency, the woke left. Two aspects of 'wokeism' are especially problematic in relation to Quebec's secularism law. First, wokeism privileges religious identity; and, secondly, it conflates race and religion, confusing a person's innate, intrinsic attributes (such as race) with acquired, extrinsic attributes (such as religion or opinion).
Bill 21's version of secularism includes a crucial principle: the separation between state and religion. In practice it means that a police officer, for instance, would not be allowed to wear a visible crucifix, a kippah or a hijab while on duty.
By separating state and religion in this way, Quebec is pursuing the French model of secularism, a model that, unlike the English version, includes the separation principle explicitly. The Anglo-Canadian elite is certainly not amused. But polls show that the law enjoys massive support within Quebec, while many Canadians outside Quebec also support it.
By European standards, Bill 21 is a moderate, even timid law. Religious symbols are banned in public services and/or schools in France and parts of Switzerland, Belgium and Germany. Face-coverings, including the full veil, are banned in many European and African countries, including some Muslim-majority countries. Quebec's legislation is neither exceptional nor unreasonable.
By requiring that teachers and civil servants in positions of authority remove religious symbols while working, Bill 21 protects pupils and service users from the passive proselytising conveyed by such symbols. It is a matter of professional ethics. Thus Bill 21 extends and protects the rights, including the freedom of conscience, of service users and students.
The reaction of the woke left has been, well, reactionary. They deem Muslims an oppressed group – oppressed, that is, by other groups in society. From this perspective, Bill 21 is presented as yet another vehicle of anti-Muslim oppression, depriving adherents to Islam of their very Muslim-ness.
Part of the problem here is derived from the wokeish habit of conflating race and religion, especially if that religion is Islam. Because if being Muslim is a 'race', then it is innate and immutable. And therefore to ban the wearing of religious symbols among civil servants comes to be seen as a ban on someone's innate and immutable being. A ban on race.
Ironically, in attacking Bill 21, the woke end up conniving with the most authoritarian aspects of Islam. For example, apostasy – the formal renunciation of one's religion – is a major sin in Islam and a crime, with severe consequences, in many Muslim-majority countries. The person born into a Muslim family is denied freedom of conscience and any possibility of leaving the faith. And in this endeavour, the Islamist is fully supported by the woke multiculturalist, who also insists that the hijabi 'must' wear her hijab at all times. After all, she can do no other. The woke left thus reiterates a soft version of the taboo against apostasy.
Secularism sends the opposite message. It says you are not defined by the religion forced upon you as a child.
Sadly, several well-funded organisations are now challenging Bill 21 in the courts, claiming it discriminates against Muslim women. But many Muslim women do not wear the hijab. To say that a ban on religious symbols discriminates against hijabis is like saying that speed limits discriminate against owners of fast cars. Yet those who defy the law are self-selecting. They choose to wear the hijab just as the fast-car driver chooses to exceed the speed limit.
Bill 21 does not target anyone; rather, it targets certain behaviours. If a woman wears the hijab not by choice but because she is pressured to do so by her husband, family or community, then a ban in certain contexts will help her to resist that pressure.
Fortunately, the woke left has so far failed to stop Bill 21. But it has done enormous damage, eroding support for secularism, even among many who hypocritically claim to be secularists. We will have to work very hard to repair that damage. In particular, we must assert the importance of freedom of conscience (which includes both freedom of and from religion) for all citizens; reject the conflation of race and religion; and insist that professional ethics take precedence over religious privilege.
David Rand is an atheist, and secular humanist activist in Montreal. He is president of Atheist Freethinkers.
To enquire about republishing spiked's content, a right to reply or to request a correction, please contact the managing editor, Viv Regan.