Social distancing will kill the TV industry
Working on set is impossible under these conditions. And the quality of our output is getting worse.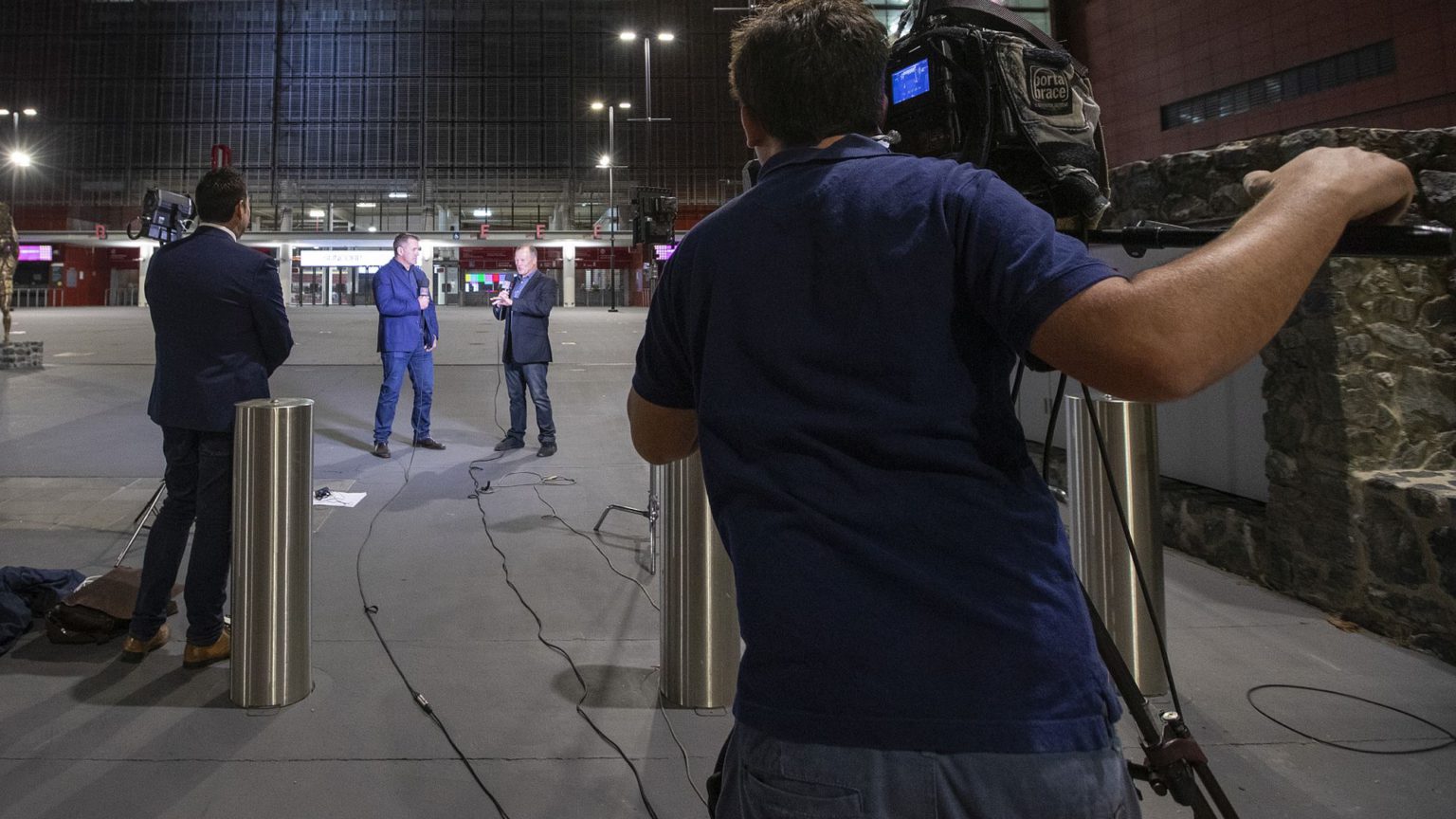 It will be a long time before the economic impact of the pandemic is fully understood. There is no single sector that has not been affected. Most noticeable is the impact it has had on our high streets. But while it might not be so apparent to the casual viewer, the repercussions for the TV and entertainment industries are enormous.
Since this crisis began, the production of films, dramas, light entertainment and commercials has all but shut down, bringing a booming industry to a shuddering standstill. Thousands of workers are without income. Those who work in lower-paid roles often have to flit between PAYE and self-employed status, depending on the whim of their employers. This has made many of them ineligible for government support through no fault of their own. In some cases, freelancers who were fortunate enough were hastily reinstated by former employers and then immediately furloughed.
Some of those who were able to use the furlough scheme found it to be of little help. Many TV workers operate as limited companies and pay themselves a small salary and take what remains as dividends. Those who operate limited companies in the TV industry do not do so to escape tax, but usually because their employers demand it. These workers suddenly found themselves living on £500 a month and unable to take any additional work – unlike some of their colleagues who could claim 80 per cent of their monthly income.
What does this all mean for the future of television? Many people have suddenly had to come to terms with the lack of security offered by a freelance career. Some yearn for a future in which TV companies employ their workers as permanent staff. Others, however, value the ability to move between shows and employers with ease and the ability to pick and choose their next project (to a certain extent).
As the country is considering how to exit the lockdown, there is a great deal of talk about a 'new normal' of social distancing. Those who work in television are hastily trying to create guidelines for working on set in an effort to keep workers safe. The unfortunate truth is that, like the building trade, television production is a collaborative effort and without close proximity, a proper working set is impossible. Whether it is set builders moving large pieces of scenery, gaffers and sparks rigging large 10-kilowatt lights on to cranes, sound recordists micing up presenters and costume, hair and make-up artists dressing the stars, social distancing at two metres just isn't possible.
Where is the BBC in all this? As you might expect, the BBC has taken social distancing to its logical conclusion. It does not allow more than one person at a time in a lift in its Oxford Street headquarters or more than two people in a nine-seater van. This is an over-the-top approach. We must accept a certain level of risk if we are ever to get back to work properly.
Television has remained on air throughout the pandemic, but repeats are in abundance and the soaps are having to ration episodes. The shows which are still being made have had to lower their production values. Ant and Dec have had to host awkward, audience-free episodes of their Saturday Night Takeaway. Advertising has had to use video shot on phones. News broadcasters' now depend on Zoom, Skype and other video-calling apps to interview guests. But these apps tend to offer fuzzy images and low-fidelity audio.
The BBC's director of content, Charlotte Moore, recently told Edinburgh TV Festival that audiences were tired of shows that looked like videoconferences. 'We're very keen not everything is made on Zoom', she said. 'At the moment, people are enjoying "we're all in it together" and seeing inside everyone's house… But there is also a massive appetite for all the massive flashy shows', she added. But these kinds of shows simply cannot be made at good quality under the current circumstances.
During the lockdown, people have turned to video-streaming apps like Netflix, Amazon Prime Video and the newly launched Disney+. Viewing habits are evolving. Perhaps this crisis has just accelerated the move from terrestrial TV to online. The online streaming giants are known for producing slick, original content. If TV continues its slide towards low-quality content, I do not see how it can compete.
Television and its many genres are populated by talented and optimistic problem-solvers who are determined to find a way to work under this 'new normal'. But as far as I can see, production of our favourite shows is unlikely to resume for some time. Until things go back to the old normal, the economic shock will be felt by thousands who are left without work and support.
Louis Henley works in television production.
To enquire about republishing spiked's content, a right to reply or to request a correction, please contact the managing editor, Viv Regan.