A police crackdown on the press
Journalists have been arrested and tear-gassed for daring to report on the US protests.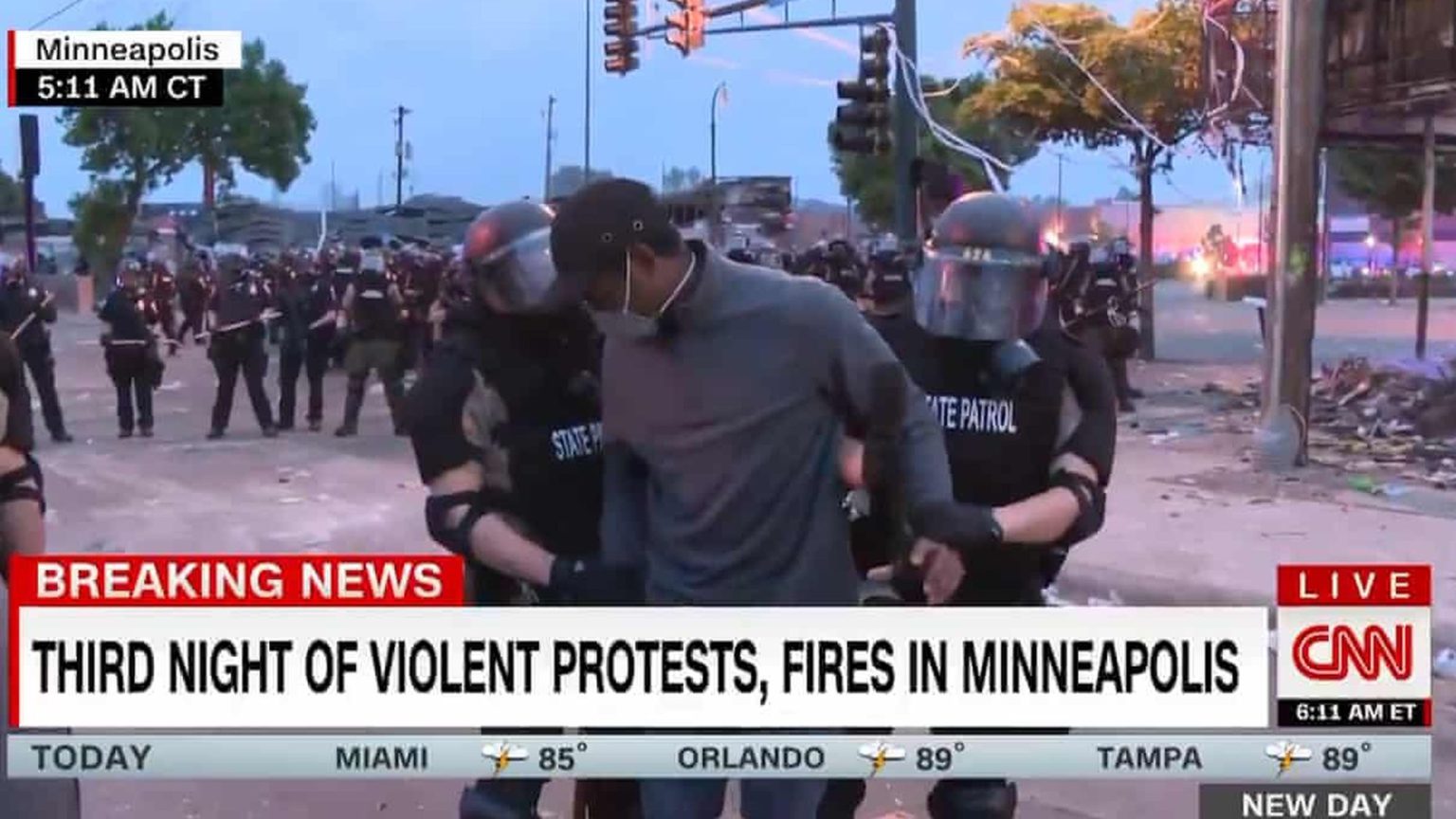 Journalists are among the many casualties of the ever-escalating chaos in the United States, which has been rocked by its most widespread civil disorder in recent times. And as a result, free speech is under threat.
These incidents alone should concern us, but in fact the problem is of a far greater scale. The US Press Freedom Tracker is investigating over 100 reports of 'press-freedom violations' during the recent protests and violence. In numerous cases, journalists targeted by police said they clearly identified themselves as members of the press, but the authorities used force or threats of force regardless. Mistaken identity, therefore, cannot explain away what is now a wave of examples of police coercion of reporters.
Some people are blaming President Trump, accusing him of legitimising such action through his regular references to the 'fake news' media and his designation of certain reporters and outlets as 'The Enemy of the People'. But whether the president bears responsibility or not, that shouldn't excuse these officers' behaviour.
It is not uncommon for reporters to feel unsafe when covering violent situations. But the biggest threat they face appears not to be from protesters and rioters (though a Fox News reporter was attacked by a mob), but from those employed by the police. One reporter said she had been to warzones, but this was the first time in her life that police had fired at her.
The implication of the illiberal actions of American police is that the protests and riots should not be reported on, lest the official response to the violence be challenged.
And it is not just journalists who are being harassed by the authorities for expressing their views. A remarkable video shared on social media shows a 23-year-old South Carolina man on his knees, emotionally telling police, 'I am not your enemy' and 'All of you are my family'. He was then arrested, and spent the night in jail.
We need a free press more than ever, to expose the kinds of police abuses that sparked the protests in the first place.
Paddy Hannam is a writer. Follow him on Twitter: @paddyhannam
Picture by: Getty.
To enquire about republishing spiked's content, a right to reply or to request a correction, please contact the managing editor, Viv Regan.