The poor need jobs, not food vouchers
Marcus Rashford has done a good thing. But it's a tiny sticking plaster on the economic devastation caused by lockdown.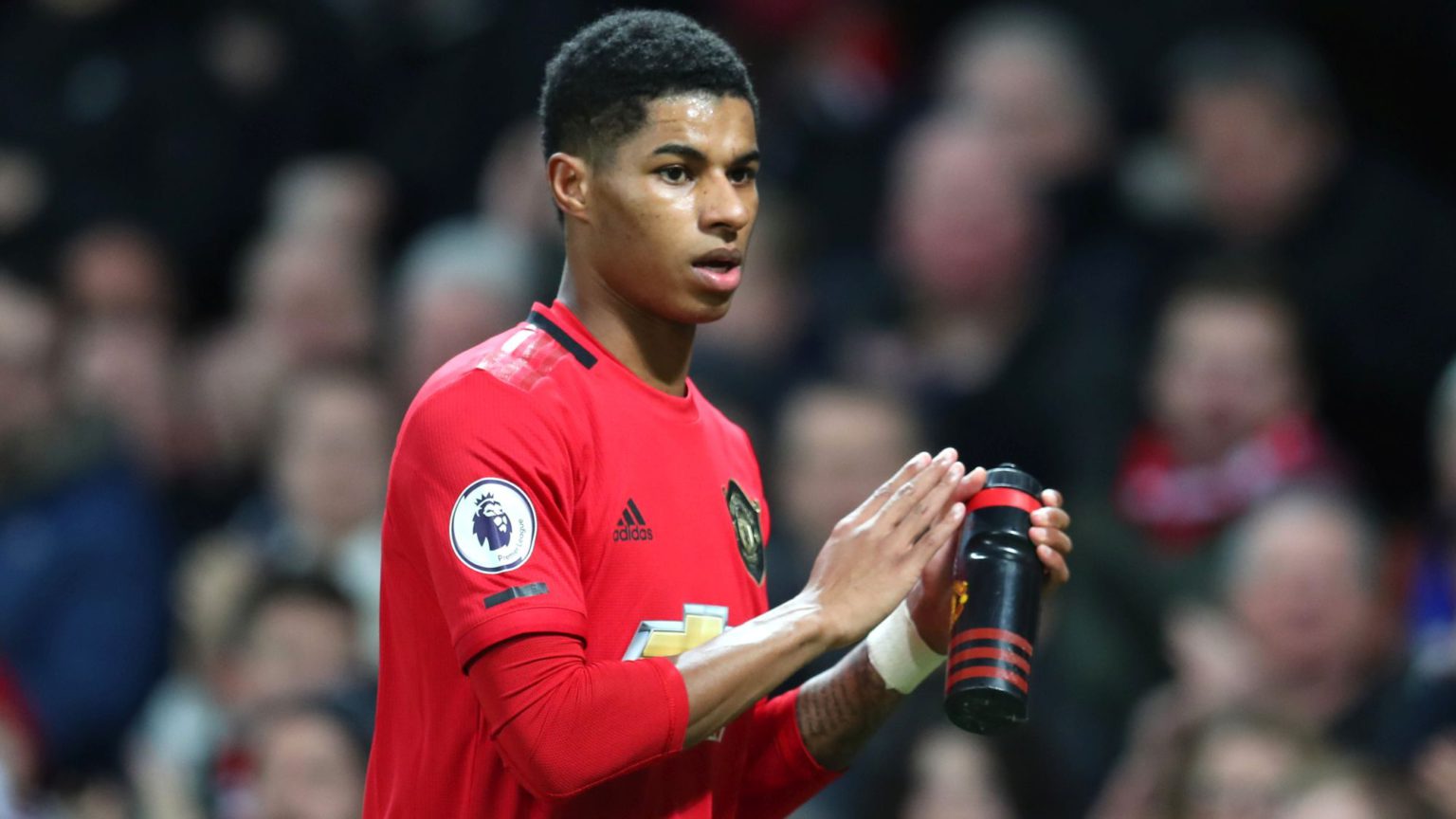 Fair play to Marcus Rashford for using his clout and fame as a footballer to achieve something he feels strongly about. Today, the Manchester United forward forced the government to do a u-turn on free school meals for kids during the summer holidays. As a result of a passionate letter-writing and media campaign fronted by Rashford, the government announced that it will, after all, provide meal vouchers worth about £15 a week to 1.3million eligible families in the UK. That's nice.
But what's bizarre – like, properly bizarre – is the left's response to the Rashford-induced u-turn. They're celebrating it as if it were some kind of revolution. They are speaking of little else. In their minds, it confirms that people power can knock this evil Tory government for six and achieve Real Results. To which the only legitimate response is: it's 15 quid a week. It's a sticking plaster over the serious problem of money shortages that many families face. It's an emergency measure that will make some people's lives a tiny bit easier, not a radical breakthrough that will transform the lives of the poor. Rashford has just cause to be proud of himself, but the left should have a word with itself for treating the delivery of food vouchers for six weeks as some kind of historic victory for the working class. What a disturbing insight into the contemptibly low expectations that the modern middle-class left has for working people.
What's more, the Rashford u-turn came on the same day it was confirmed that hundreds of thousands of people have already lost their jobs as a result of the disastrous, dragged-out lockdown. A lockdown the left feverishly supported. Which they supported so completely and uncritically that they branded anyone who criticised it as an accomplice to Covid murder. Those of us who said shutting down the economy for a long period of time would wreck working-class people's lives were demonised by the lockdown left as far-right lunatics and granny-killers. For left-wingers to wildly cheer temporary vouchers worth £15 a week for struggling families on the day it is revealed that the lockdown they demanded and supported has already devastated working families' incomes and futures is… well, staggering. The lack of self-awareness has reached a dizzying level.
Unemployment looks set to rise to 4.5million. When the furlough scheme ends in October, many, many people will not have a job to go back to. Furlough is essentially suspended unemployment. The semi-lockdown we still have is killing small businesses and hospitality outlets every day. And still the government refuses to end the lockdown and still much of the liberal elite and woke left rages against anyone who says 'let's get back to normal' (except Black Lives Matter protesters – they have special dispensation). We are now faced with a left that effectively campaigns for mass unemployment in one breath and goes crazy for £15 a week in food vouchers in the next. It's a far cry from James Connolly: 'Our demands most moderate are / We only want the earth.'
The middle-class left will of course rage against anyone who bursts the bubble of excitement over the free-school-meals u-turn. But those of us who grew up in crowded council houses and know what it's like to go through tough times will take no lectures from these sons and daughters of privilege. Food is essential and every family should have access to it. But fruitful work is the most essential thing, for it provides families with the means to enjoy comfortable lives and the sense of self-respect and agency that is necessary for a good life. We need a left interested in old-fashioned things like full employment and high wages, not one that thinks a passionate footballer taking on Boris Johnson is the sequel to the Miners' Strike.
To enquire about republishing spiked's content, a right to reply or to request a correction, please contact the managing editor, Viv Regan.