The BLM movement could not be more wrong
Its key claims don't stand up to scrutiny and its proposals would be a disaster for black and white people alike.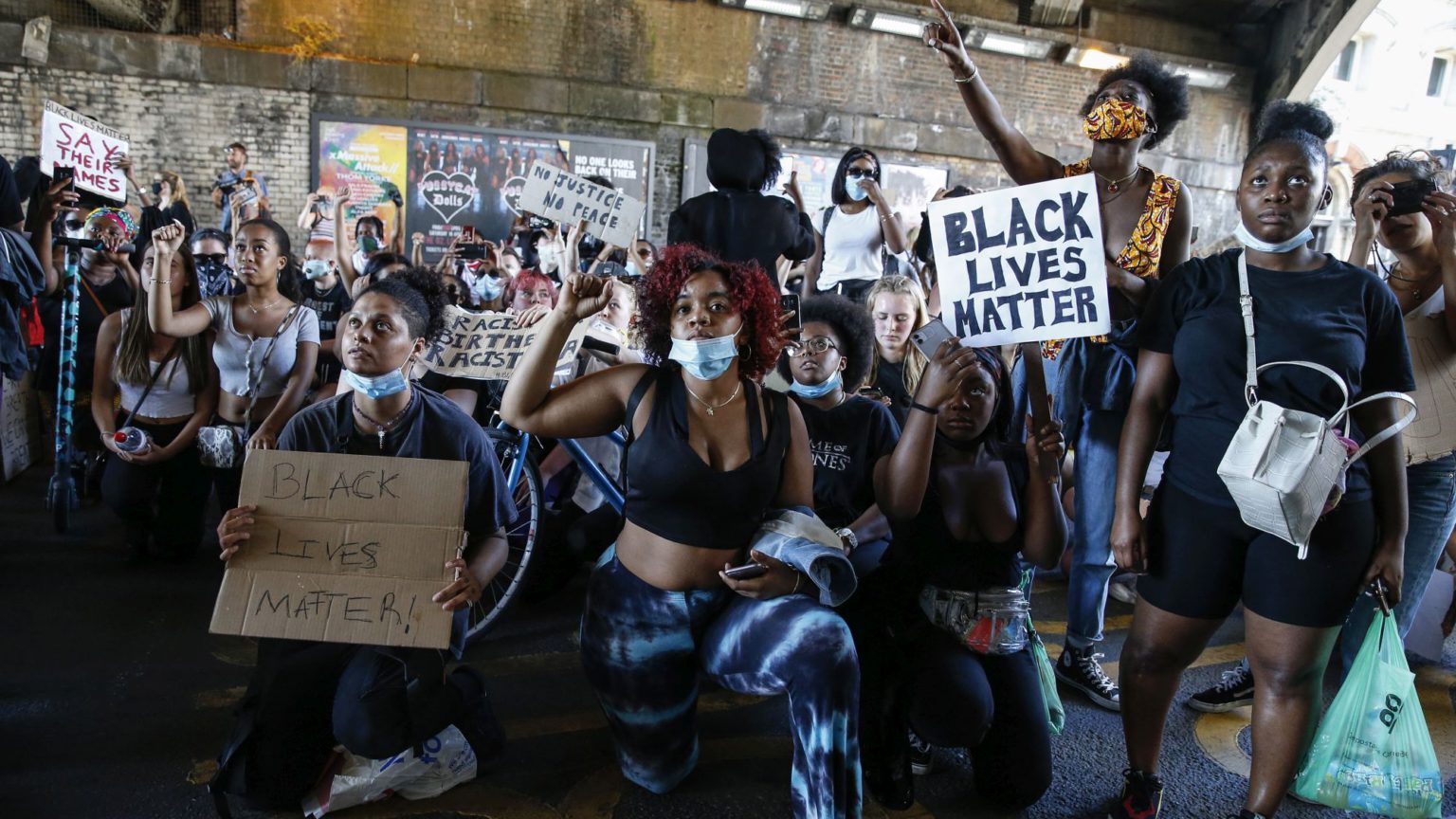 One of the most dispiriting aspects of recent events has been the uncritical acceptance by large sections of society, government and our institutions of the political programme of the Black Lives Matter movement. A wave of emotion has washed over our culture which seems to have robbed people of sound judgement. BLM's objectives stand out as nonsensical even at a cursory glance.
BLM is primarily a radical movement which, contrary to its name, is disingenuous about black lives. Its fundamental aim is not protecting black lives, but revolution. UK BLM campaigners fail the sincerity test in preferring to topple statues of 17th-century Bristolian slavers over highlighting the fact that real human beings are sold in Libyan slave markets today. As Dr Tony Sewell has noted, BLM as a political project is more interested in fostering white guilt than improving the welfare of black people.
In the United States, BLM's deafening silence on the 18 murders which occurred over a single weekend in Chicago amid the riots tells a similar story. All black lives are, evidently, not on a par.
Further, BLM's central claim of a race-based disparity in police homicide in the US is not based in fact. While certain aspects of US policing and crime policy are certainly worthy of reform, it is simply not true that black people are at greater risk of being killed by the US police than whites. A post-Ferguson study by Harvard economists found 'no racial differences in either the raw data or when contextual factors are taken into account'. And while it is true that black citizens as a group in the US are certainly disproportionate victims of violence in total, they are emphatically not the greatest victims of interracial violence.
It is doubtful that many British BLM protesters know about this data. In fact, it is likely that the evidence is of little importance to them. A slick slogan and a compelling call to action trump careful analysis. Behind the slogan, however, BLM's organisers have snuck in a radical set of proposals which include dismantling capitalism and 'patriarchy' and defunding the police. BLM also advocates disrupting 'the Western-prescribed nuclear family structure'.
BLM is cynically sneaking in a revolutionary programme off the back of the George Floyd tragedy. And this is a programme that if implemented would be to the detriment of black people. Defunding or disbanding the police is in the interest of criminals and those who can afford private security, but it is certainly not in the interest of poor black neighbourhoods. And it is hard to think of a more destructive policy that is harmful to any race than destroying the family structure, which is the most successful route we know of to provide people with stability and purpose in their lives.
The notion of 'white privilege' pushed by BLM is, in itself, flatly racist. It crudely claims a vast group of people has a collective privilege, irrespective of the innocence or guilt of individuals within that group. Hyper-racialisation of this kind should find no support from those of us who advocate centre-left economic policies – it weakens our sense of togetherness, and it also undermines a real analysis of the causes of inequality.
I recently spoke to some members of our party, the SDP, about the concept of 'white privilege'. Among our many working-class members, I heard terrible stories of ancestors who died of pneumonia and TB, people losing fingers in industrial accidents, grandfathers who died coughing up coal dust, and families of six living in two-room Tyneside flats. These stories don't fit into BLM's crude racial narrative because our society is far more complex than these ideologues would want to describe it as. This racialisation of politics and its assertions of 'white privilege' only serves to erode the historic and current struggles of Britain's working class.
The conditions of peaceful coexistence between different groups are not to be found by constant measurement against social-justice metrics. No one should deny the reality of racism, but it would be false to imply the situation is worsening or, as the Bishop of Dover recently suggested, that we are experiencing a 'racism pandemic'. The reality is much more positive. The British Social Attitudes survey shows a consistent decline in racist attitudes on key questions across decades. Introducing an adversarial, US-style racialisation of politics can only serve to reverse this tremendous progress.
Inviting us to view everything through the prism of race invites all sorts of racisms to spring up. This is ultimately harmful to society. When BLM supporters talk about a 'resurgence of the far right' they are, in part, talking about a reaction against their own racial politics.
There is the tragedy. And to resist it, we need to consistently call out the vapidity of this programme.
William Clouston is leader of the Social Democratic Party.
Picture by: Getty.
To enquire about republishing spiked's content, a right to reply or to request a correction, please contact the managing editor, Viv Regan.