The world needs a holiday
The government must scrap the ridiculous quarantine policy and let us travel.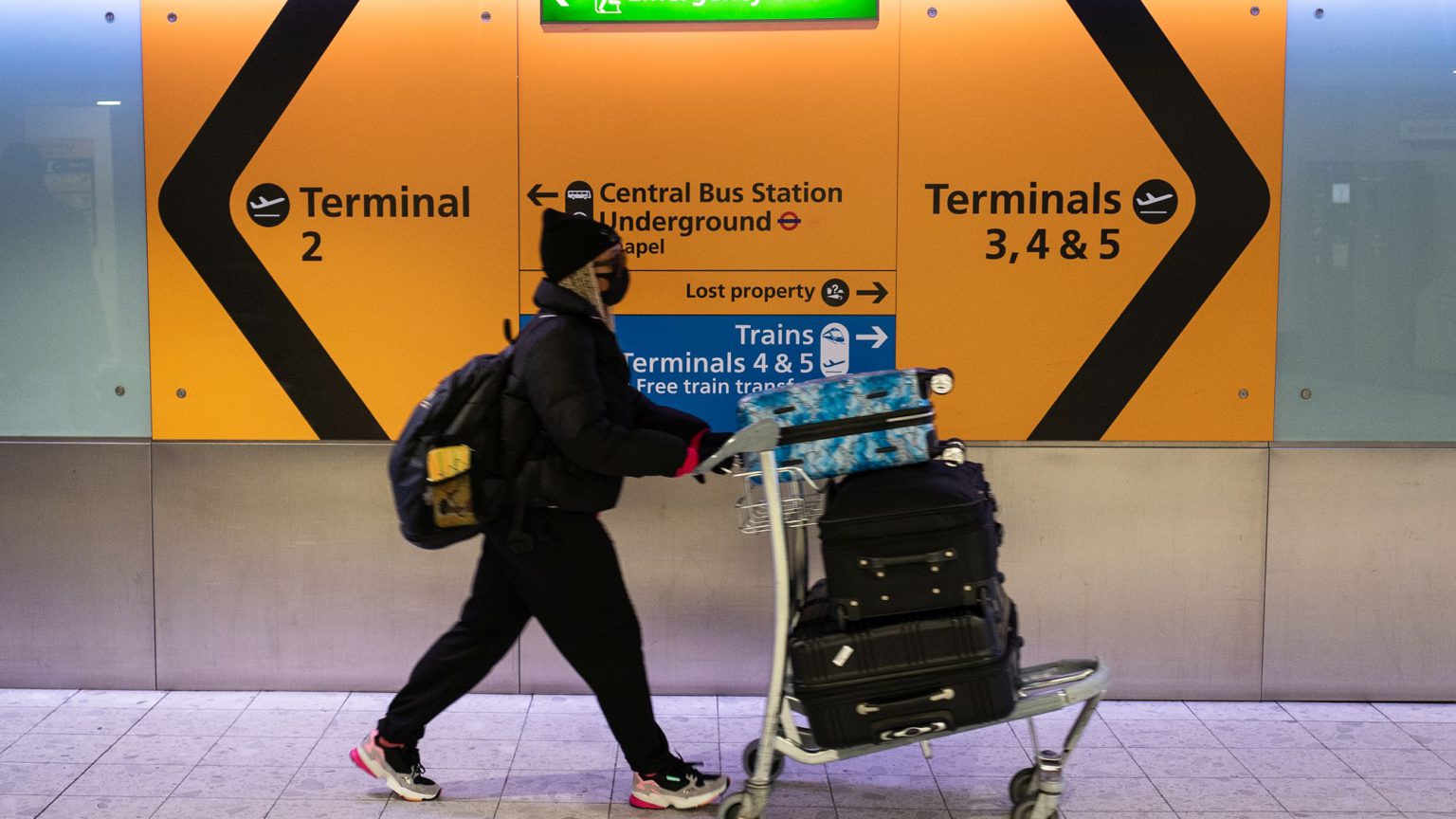 'A vacation is what you take when you can no longer take what you've been taking', sums up how many people will feel about the state of the country right now. We all look forward to a holiday, and Matt Hancock's newfound optimism on whether we will be able to travel this summer gives us a glimmer of hope that we might be able temporarily to escape our new, boring routines and reinstate a bit of the old normal.
The health secretary, who had previously said, 'It is unlikely that big, lavish international holidays are going to be possible for this summer', has more recently said on ITV's This Morning that he was 'a little more optimistic than I was about being able to get some foreign travel back up.' For those who wouldn't mind a bit of sun, sea and sand this summer, no matter how lavish, Hancock's latest words are welcome.
However, the possibility of a week or two abroad this July or August is not a privilege extended to all – mainly due to the mandatory 14-day quarantine imposed on those entering the UK from other countries. The quarantine does not apply to everyone – there is an official list of exempted travellers.
But in practical terms, what this means is that vast swathes of the population will be effectively excluded from being able to take a holiday. The government list of exempted travellers does not cover the majority of key workers who are not able to work from home. This seems unfair, given their pivotal role in sustaining the country's health and wellbeing in recent months. In order to take a one-week break, a key worker would have to book three weeks' leave. For full-time employees, this would mean the loss of half to three-quarters of their annual leave. For casual workers, it would mean sacrificing three weeks' salary.
I have some skin in the game. I am a key worker on a casual contract, and I have a week-long jaunt to Spain booked for July. If we were to apply common sense to the situation, we would see that the infection rates are on the decline in both the UK and in Spain. Spain is currently only registering a few hundred cases of Covid per day out of a population of 47million. Not to mention, I'm a healthy, under-40, and by this stage airlines and airports have had more than enough time to instate relevant health-and-safety precautions.
While you are all no doubt concerned about my prospect of holidaying abroad this summer, there is another reason we should rethink the self-isolation rule. As well as prohibiting key workers from leaving the country, it deters foreign tourists from coming in. In normal times, tourism contributes £106 billion to the British economy, supporting 2.6million jobs. Getting our tourist infrastructure back up and running would provide a massive boost to our struggling economy.
While it might be reckless to relax every restriction overnight, we should be taking our first tentative steps towards reinstating travel and tourism. Again, common sense can be applied. We can continue to curb those coming from coronavirus hotspots if necessary, while starting to welcome those from relatively Covid-free areas.
One of the great developments of the modern era has been making travel accessible and affordable to the masses. But the current lockdown-driven crisis risks ruin for the companies at the forefront of this revolution. Indeed, the airlines that have received state aid during the coronavirus pandemic have mostly been national carriers, such as Lufthansa and Air France-KLM, whose services are typically more expensive than those of budget airlines. There is a real risk that if we don't get back to normal soon, foreign travel could once again become the preserve of the elite.
Furthermore, travel has all kinds of intangible benefits for our physical, mental and emotional health – all of which have been tested during this period of forced confinement and closed gyms and leisure centres.
The recent warm weather in the UK – pollen count aside – has been welcome, but also tantalising. No doubt many are having wistful thoughts of their summer weeks on the Med. As the virus recedes, it's time for a holiday. God knows we need one.
William McGee is a writer.
Picture by: Getty.
To enquire about republishing spiked's content, a right to reply or to request a correction, please contact the managing editor, Viv Regan.