'Victimhood does not help anybody'
Headteacher Katharine Birbalsingh on school closures and Black Lives Matter.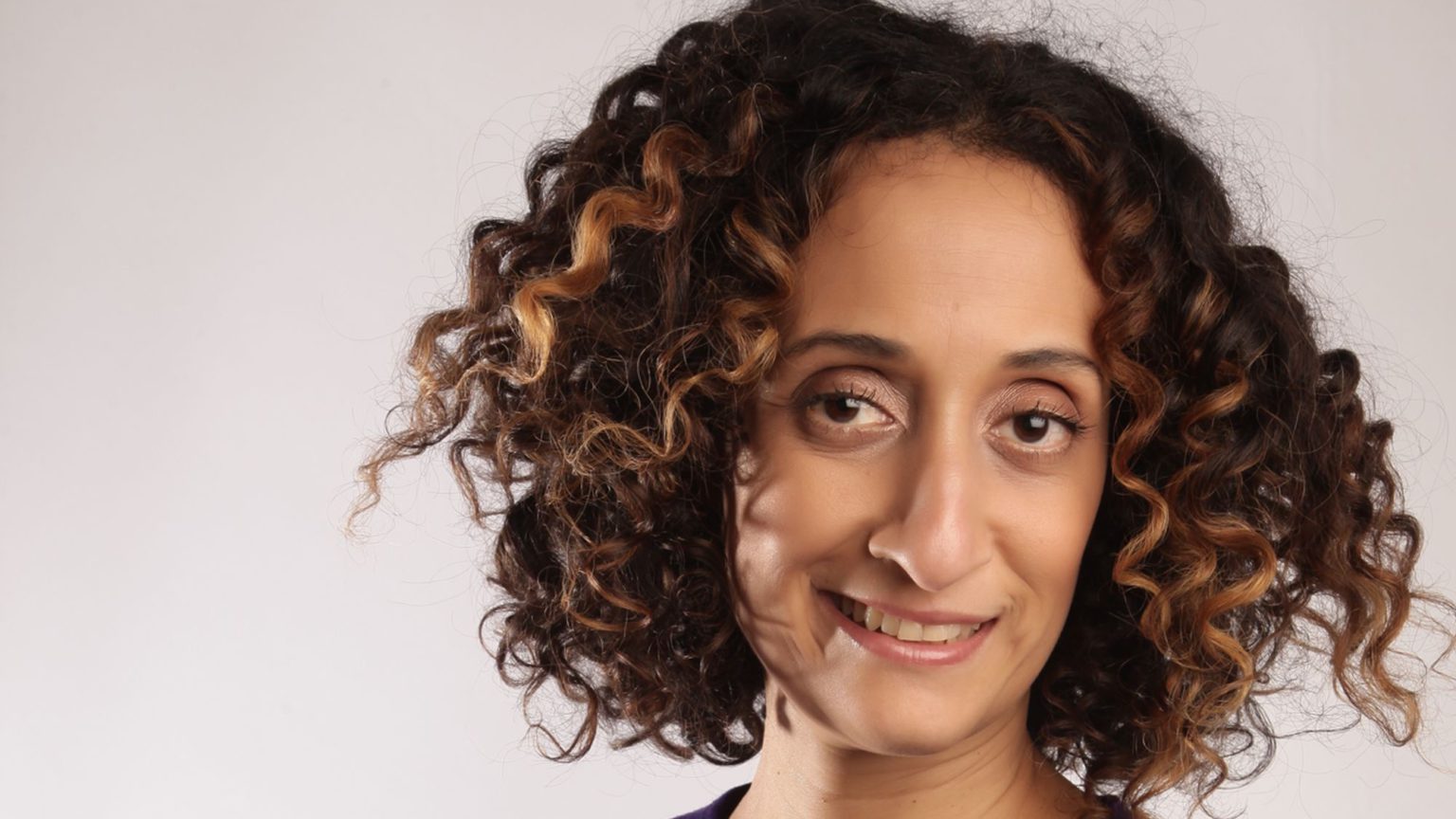 Schools have become a major battleground in recent weeks. Schooling has been hugely disrupted by the pandemic and the lockdown. An estimated one in five children has done less than an hour per day of home learning. But the government's plans to start to rectify this, by bringing back all primary school students before the summer holidays, have been shelved. Meanwhile, even though schools are hardly functioning, there are calls from the Black Lives Matter movement to upend the curriculum. Many argue that schools are failing to teach the horrors of Britain's past and to reflect the diversity of the present.
Katharine Birbalsingh is head of the Michaela Community School in north London and editor of a new book, Michaela: The Power of Culture. She joined us on the latest spiked podcast to tell us more.
spiked: What do you make of the government's bumbling over schools and what does it mean for millions of children?
Katharine Birbalsingh: We have currently got our Year 10s and 12s in, except they are only in school one or two days a week and we have been doing video lessons with them as well. Because we are quite a strict school, we have had them working really well. We have done phone calls to every single family once a week throughout lockdown, and the kids have been completing the work.
And yet it is really interesting – we find that they do not remember a lot of it. My teachers are pulling their hair out. It really is a great concern. I really think this has put to bed once and for all the idea that technology could ever replace a school or a teacher. Schools and teachers are essential for children to learn, particularly for children from disadvantaged backgrounds like the ones at our school.
I have signed an open letter with a whole bunch of heads, addressed to the government, saying that from September we really need all our children back in school. Obviously we need to do this in a safe way. But we hope that over the next few weeks, it can be demonstrated that schools are safe places.
spiked: Is there a danger here of widening inequality from prolonged school closures?
Birbalsingh: Yes, absolutely. In a school that has a challenging intake, you will find some families who do not want to send their children into school in normal times. They want them at home to look after the grandparents or their younger siblings. A school like ours has to work really hard to make sure those children come into school. When there is a pandemic like this, it gives those families a reason to keep their children at home. The school cannot argue with that – if the family says they do not feel their kids are safe, what can we do?
I do worry about attendance figures as we move forward. It undermines the culture of schools. The kids then fall behind because they do not necessarily have the culture at home of support for their work. With private-school kids, if mum or dad is at home all day and able to support them with their work, they have a different experience. But for disadvantaged children, this really is not a good thing.
spiked: Schools have also been a big battleground recently as part of the Black Lives Matter debate. There has been focus on the curriculum, and on the idea that children need to be taught more about black history, empire and colonialism. What do you make of that?
Birbalsingh: The campaigners are presuming that these things are not already taught. I have never met a history teacher who did not teach colonialism and slavery. It is a very odd accusation. How much they teach it and how well they teach it are different issues. And it is not just a question of how well they teach those subjects – it is about how well they teach anything. What I always say is, ask people what they know about the Tudors.
I would argue that one of the reasons why people do not know that much about many issues is because in too many classrooms there is poor behaviour, and the teaching methods are not of the right kind to ensure children are able to commit things to memory.
At our school, we certainly teach about slavery, about the Amritsar Massacre as part of Indian history, about Gandhi, about the Irish Famine – we teach about all sorts of British atrocities over a long period of history. What is interesting is that slavery is often taught as the Atlantic slave trade, as opposed to what slavery was globally. It is often left out that there was an Arab slave trade, that the word 'slave' comes from Slavs who were white slaves, that there was Roman slavery. Of course, the Atlantic slave trade was, in terms of numbers, the worst, and slavery is abhorrent and we rightfully think that way now. We also need to talk about modern slavery.
But I do worry that there is this tendency to concentrate on the Atlantic slave trade, because it was Europeans and Americans enslaving Africans. I need to stress, it is something that Britain needs to know about and how awful it was. Having said that, history is complex. Britain did lead the way in abolishing slavery. There are discussions to be had about that, and those are the discussions that we have at school, and that happen across the country.
spiked: Do you think that, for the Black Lives Matter campaigners, it is not really that much about history at all, but rather is about furthering a change in how we understand the present and the position of BAME people in our society today?
Birbalsingh: I agree with the campaigners on that – we should understand how the present is a product of the past, and it is true that many ordinary white Britons perhaps do not think that much about race. I think it is good to have that conversation. It is right that we should talk about racism as a society – why would we not want to talk about it? It is a reality.
However, what we do not want to do is to encourage our children to be victims. And that is something that I think the Black Lives Matter movement does and it undermines much of the work we do at school in trying to empower our children to take personal responsibility and grab life by the horns. Yes, there are obstacles, and yes, there is racism. But the way to succeed is to find a way to jump over those obstacles, not to sit and complain that life is hard, not to put your hand out to the white man and tell him to give you something. I want kids to take control of their lives, and victimhood does not help anybody.
I worry that while I do believe that black lives matter, and I believe that there is a reason why Black Lives Matter came about (because black lives did not always matter), it has turned into something relatively ugly. This is because it will undermine the children who I teach, who the movement wants to help.
We do not teach 'Black History' — we teach it as part of history more broadly. Once upon a time, history was whitewashed by historians, by our schools, and so we never spoke about the million Indian soldiers who fought in the Second World War, and we never talked about the hundreds of thousands of Caribbean soldiers.
Whitewashing was bad, and black people had to campaign to get a monument up to recognize the contribution of the Commonwealth. However, if we concentrate too much on the various negative aspects of our history in that way, and always pit people against each other, the whites against the blacks, that will inevitably end up in some kind of race war. In the past couple of weeks, I have been very, very worried, watching this happen on TV and seeing the riots and the violence.
We should not judge people by the colour of their skin. I have to say that in 2020 because identity politics makes us do exactly that. We say that black children cannot identify with Shakespeare because he was white, or black children cannot learn about the Tudors because that is white history, and black history is about slavery. Actually, it is all British history. One of the things that we do in school is we sing 'God Save the Queen' and 'I Vow to Thee, My Country', and we have a British flag flying outside. And we teach all of this under the umbrella of British history, because we are all British, whatever colour we are. That is something that Black Lives Matter undermines, and it saddens me greatly.
spiked: Is it fair to say that the message of Black Lives Matter is one of inherent difference, and that white people are so embedded in privilege that it is almost impossible for them to reach a point of genuine solidarity with their black peers? What does that do for kids at school — does it destroy authentic solidarity among them?
Birbalsingh: Yes. It does end up creating two camps, and it is all about race. Weirdly, it used to be the far right that said that brown and black people could not be British, that they could not integrate into Britain, that they could not hold the same kinds of values as British people. And now it is the other side, who are meant to be progressive, who are saying that there are such fundamental differences between us that it is impossible for us to understand each other, that white people cannot make moral judgments and they must just accept whatever it is that black people are saying.
On the one hand, I do think that there is an element of truth in that, in that white people could listen to black people more. But then on the other hand, that does not mean that a white person is not able to then make their own conclusions at the end.
Race is fascinating and I have spent my whole life thinking and reading about it. We should talk about it. There are real issues of racism – when CVs are sent out with black names on them, they are less likely to get shortlisted than a white name. People will hire in their own image. There are issues with stop and search in the UK and police brutality in America. However, we do not want to undermine what we have managed to achieve in this country. Anybody my age who watches the film Blinded by the Light remembers what it was like growing up in the 1980s, with the National Front, and the real fear that people felt. We were called various racial slurs at school and it was so normal. Nowadays at school, if someone is racist, it is the worst possible crime. The children would never tolerate it. Of course, I am in London. I do not want to say that there is very little racism because there are different amounts in different parts of the country. But I do feel, sadly, that Black Lives Matter has now got to the point where it will exacerbate racism in this country.
An example of the way in which that is done is that, following the protests, Oxford University announced that any black students who have found George Floyd's death too disturbing can apply for a special dispensation when it comes to their workload and their exams. What is this? It is to look at black students to think they are not capable, and that we need to look after them. That kind of paternalism is patronising. How dare they think of black students in that way? I hope and pray that no black student takes them up on that. I just hope the country finds some sense soon, and that we find our way back on to the right track.
Katharine Barbalsingh was talking to Tom Slater, Ella Whelan and Fraser Myers for the spiked podcast. Listen to the full episode below:
To enquire about republishing spiked's content, a right to reply or to request a correction, please contact the managing editor, Viv Regan.