Why we should oppose the cancelling of Rebecca Long-Bailey
Sacked for sharing a newspaper article? This is wrong and it will inflame the new censoriousness.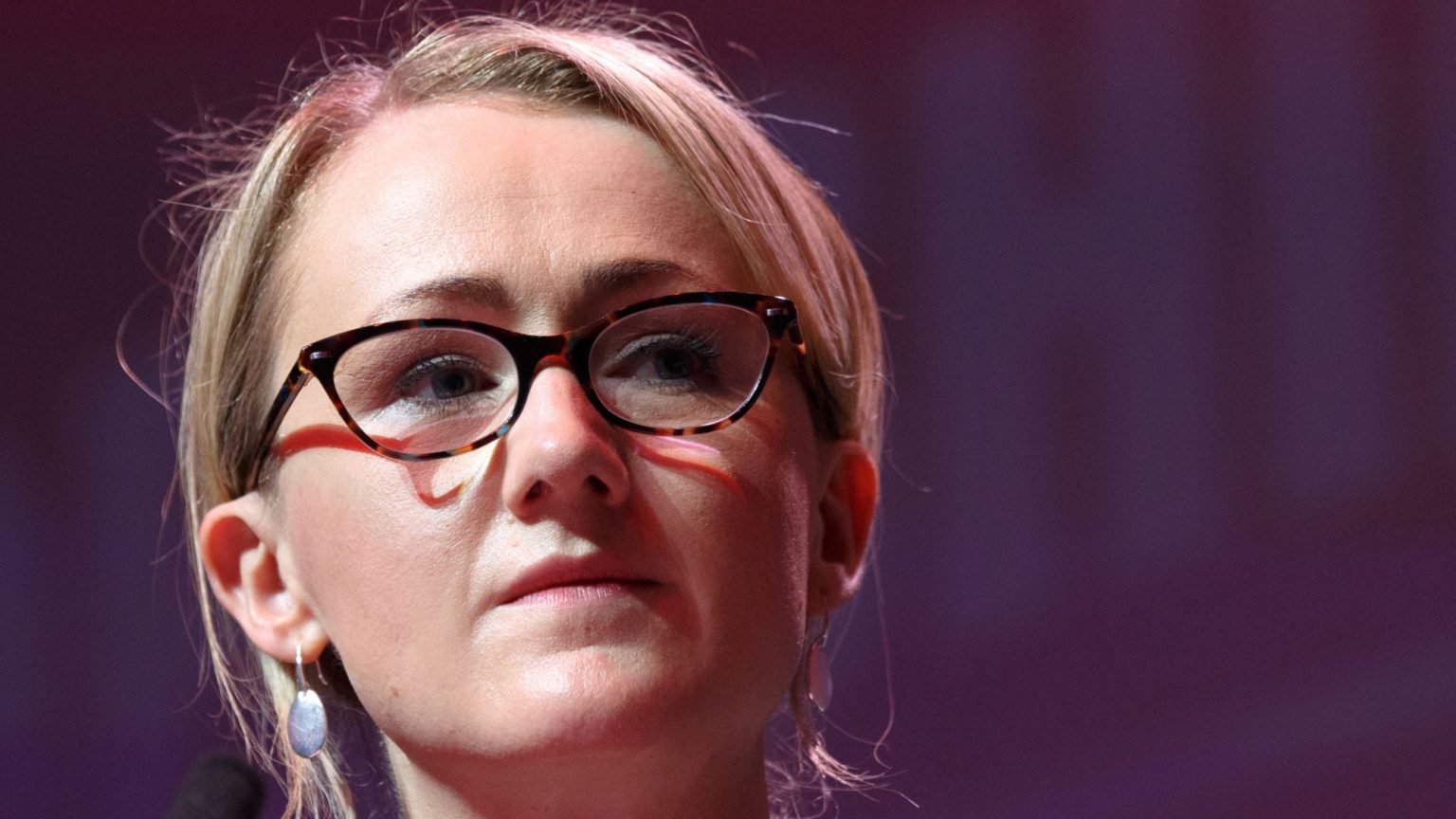 Perhaps now the radical left will believe there is such a thing as cancel culture. These people love to mock the idea that public life has become censorious and unforgiving of anyone who has difficult views or who merely mis-speaks. Even as they themselves engage in cancel culture, waging wars of censure against everyone from feminists who are sceptical of transgenderism to right-wingers who aren't fans of mass immigration, Corbynista-style lefties scoff at the idea that we live in worryingly silencing times. Yet now one of their own – Labour shadow front-bencher and hardcore Corbynista, Rebecca Long-Bailey – has fallen victim to the cancel culture that they think is a myth. Will they finally wake up?
The sacking of RLB by Labour leader Keir Starmer is wrong. It is a shrill overreaction to the mere sharing of an article. RLB's tweetcrime was to praise the actress Maxine Peake and to share an interview with Peake that was published in the Independent today. In that interview, alongside striking some rather sixth-former-style poses on the need to get rid of capitalism, Peake said an iffy thing about Israel. She said American cops learned their brutal tactics, including their urge to kneel on people's necks, during training sessions with Israel's secret services. This struck many people as an anti-Semitic trope, since it suggests, in a depressingly familiar way, that the Jewish State is the source of global ills and evils. Not only war and economic inequality – which are often madly blamed on Jews or Israel – but even police wickedness in the US. Is there any bad thing Israelis aren't responsible for?
It is understandable that Peake's comments rattled many people, including many Jews. Her comments are definitely in the moral universe of holding Israel responsible for political sicknesses across the world, which is very often the form that anti-Semitic conspiracy-theorising takes in the modern world. The fact that small numbers of American police have received training in Israel doesn't necessarily distract from the foolish nature of what Peake said. After all, American cops have trained in other nations, too, but somehow it is only their training in the Jewish State that apparently burnished the murderous tactics they use against black men. American racism, brought to you by Israel. This is dodgy. And the fact that it's coming from a wing of the left that has a massive problem with Jew hatred makes it worrying.
And yet, Peake has subsequently clarified her views, and apologised for giving offence. The Independent – whose writer agreed with Peake's comments – has now amended its text. And as for RLB – all she did was tweet the Peake interview with the words 'Maxine Peake is an absolute diamond'. Given that Peake talks about many things in the interview – she praises Jeremy Corbyn, she disses the Tories, she says society needs radical solutions to structural problems, etc – it is legitimate for RLB to have shared it. This really isn't a problem. The far larger problem is that Starmer swiftly sacked RLB for a six-word tweet. That feels chilling.
It is hard to avoid the conclusion that there is a lot of politics going on here. Starmer is clearly seeking to establish his authority over the old Corbynite guard and to signal that he is the boss now. That he has used the issue of anti-Semitism to achieve this is deeply unfortunate. This risks weaponising the profoundly serious problem of anti-Semitism, which could make even more people cynical about the scourge of anti-Semitism and how widespread it is in contemporary society. The fact that RLB was in the process of penning a clarification to her tweet when she discovered that Starmer planned to dump her gives further proof to this being an internal political spat rather than a genuine stand against genuine anti-Semitism.
But more importantly, the sacking of RLB emboldens cancel culture. Nobody who values freedom of speech should welcome the cancellation of anyone for expressing their opinion, even if it is someone you disagree with expressing an opinion you dislike. Without a proper, principled stand against cancel culture, it will just get worse. Yes, Corbynistas are staggering hypocrites for demanding the No Platforming and expulsion from polite society of any woman who criticises the ideology of transgenderism while kicking up a fuss over the sacking of RLB for a tweet. But the rest of us don't need to be hypocrites. Defending free speech demands consistency. Labour left politicians, trans-sceptical feminists, right-wingers who hate BLM, university professors who say 'white lives don't matter', ordinary working people who fly banners saying white lives do matter… all should be defended from censure, punishment and cancellation. Why is this so hard to understand? Freedom of speech either applies to all or to none at all.
Brendan O'Neill is editor of spiked and host of the spiked podcast, The Brendan O'Neill Show. Subscribe to the podcast here. And find Brendan on Instagram: @burntoakboy
To enquire about republishing spiked's content, a right to reply or to request a correction, please contact the managing editor, Viv Regan.