School leaders must prove they value education
There is no reason not to admit more pupils before the end of term.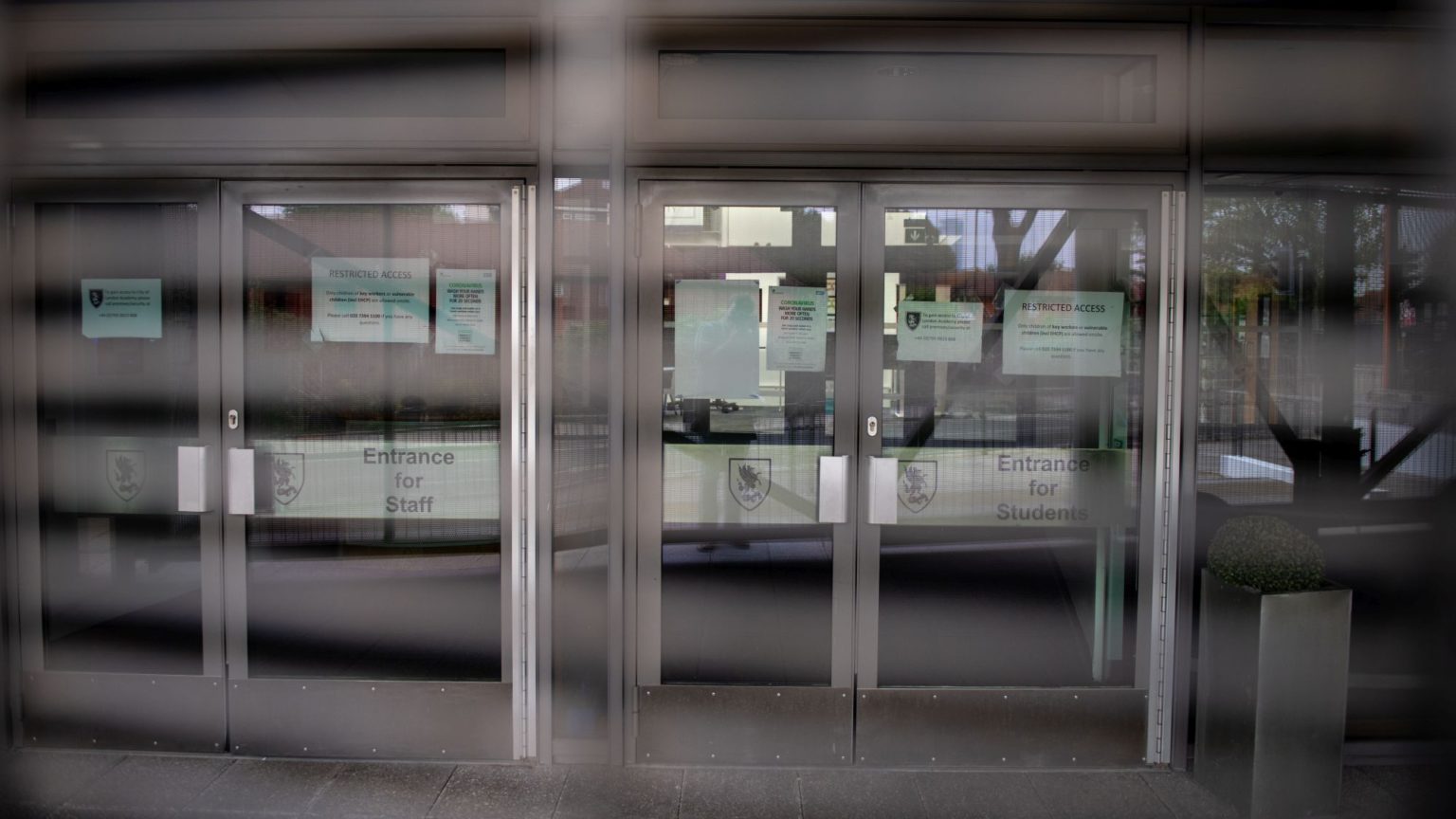 The vast majority of children will still not return to school until September despite next week's relaxation of the social-distancing rules.
The government's communication around Covid-19 has been consistently confused. The prime minister's most recent announcements on schools are equally so. Earlier this week, Boris Johnson promised that primary and secondary education would 'recommence in September with full attendance'. He also said that 'those children who can already go to school should do so because it is safe'.
But these are weasel words. Only 18 per cent of school pupils were in attendance last week. Although 92 per cent of schools are open in some capacity, their ability to let in pupils depends entirely on social-distancing guidance. It is welcome, then, that the government has promised to scrap social-distancing rules for schools when they return in September. But schools are still bound by the two-metre rule for another week before the guidance is updated to 'one metre plus'.
The relaxation in social distancing shifts the responsibility of opening on to schools. If they really wanted to, headteachers could make use of the changed conditions to admit more children or at least allow those currently going in to attend for longer. The question is whether school leaders value in-person education highly enough to do so. Is it important enough to them that they will strain every sinew to get more pupils back into school before the end of term? Or will they just complain that it's all too difficult?
Even if students were only back for a matter of weeks, it would still make a difference. The effect on morale would be huge. It would send a strong signal of a belief in the value of education. Pupils would receive catch-up instruction and progress checks to round off the year. They would be much better set up for next year.
Maybe even a few hastily arranged sports days, leavers' proms and prize-givings could take place. Leavers would be able to say thank you and goodbye to the teachers who have shaped them. And they would have a chance to share their hopes and dreams for university, college or the job market. Staff due to leave or retire at the end of term would receive a proper send-off.
It would feel like schools were alive again. It would prevent this academic year from being a total write-off. And it would tell a generation that they have not been forgotten after all.
This isn't how the unions see it, even though teacher intransigence is doing huge damage to public perception of the profession. Geoff Barton of the Association of School and College Leaders recently described the possibility of schools opening with full attendance, even by September, as 'pure fantasy'.
It's time for heads and teachers to show that they believe there is something precious about school and education. Surely schools and lessons are worth fighting for.
To enquire about republishing spiked's content, a right to reply or to request a correction, please contact the managing editor, Viv Regan.