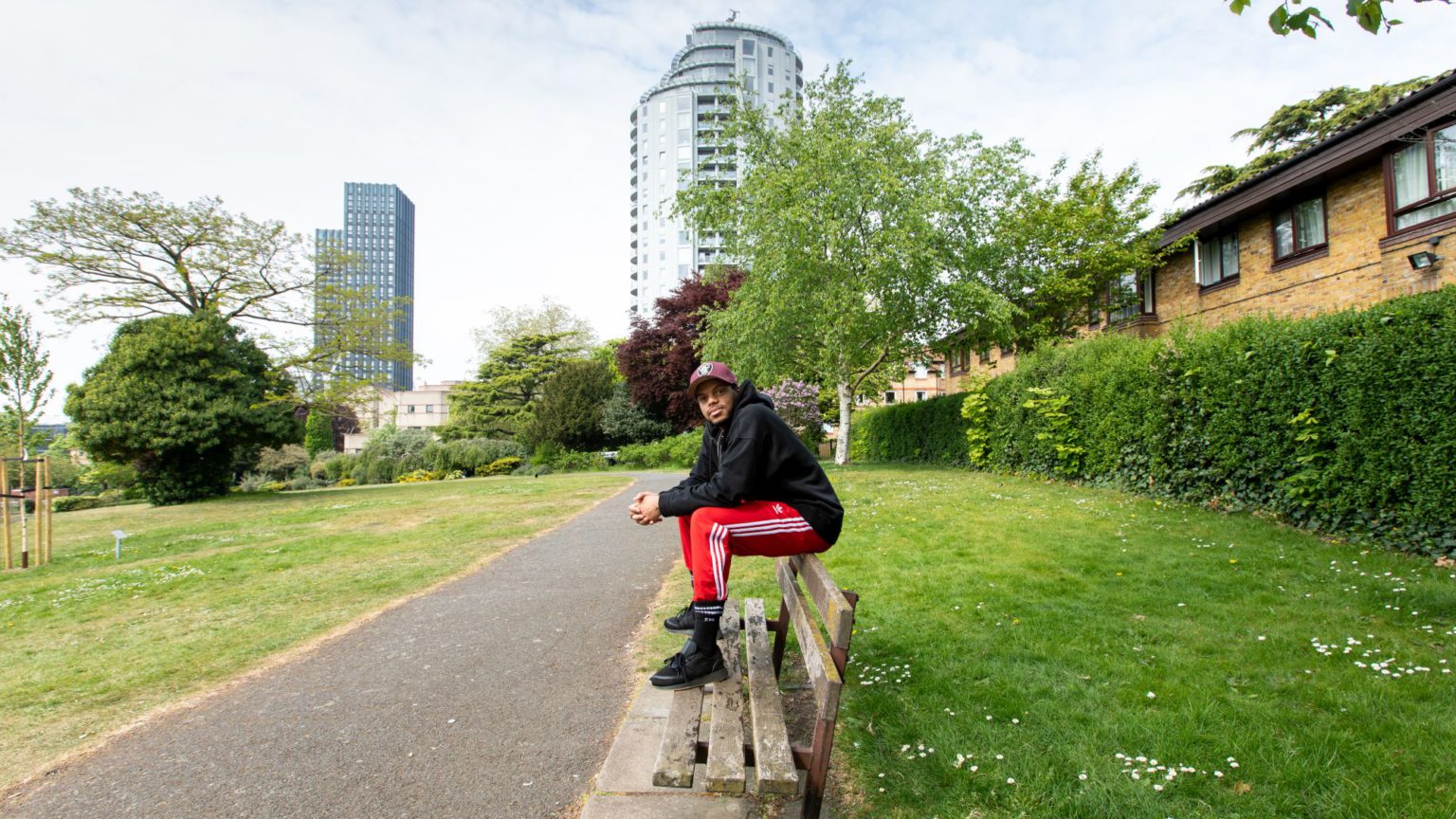 Art under lockdown
Meet the people whose passions and livelihoods have been put on hold.
The curtain stays down on many theatres, cinemas and art galleries. While they are the sad star performers of the artworld's casualties, lockdown is an ensemble piece – 400,000 jobs may be lost across the UK's creative industries as a result of lockdown policy.
Lockdown struck me with the same professional and emotional whiplash as everyone working in the creative and media industries. The first film I have directed was not screened. An exhibition has not opened. A photographic feature has not run in the newspaper which commissioned it. The phone stopped ringing for a while.
But the artistic spirit is not timid. After an adjustment of attitude and working practices, my response was to create. 'Art under lockdown' is part of the 2 METRES project, recording the impact of social distancing, personally and professionally. I interviewed and photographed three people whose livings have been dramatically affected. As one put it, 'All my work and income has just stopped in lockdown'.
Lockdown is costing the UK £2.4 billion per day. Unemployment could reach 10 per cent this year. I make my living in the creative and media industries, but I don't know if I agree that more government bailouts are the answer. Are the generous furlough scheme and business loans simply postponing the inevitable job losses and closures? A choir of lockdown luvvies bemoan the demise of the arts, while arguing that lockdown didn't start early enough, wasn't strict enough, and shouldn't be ending now. Of course lockdown was going to kill the arts, along with many other industries and livelihoods. In the end, if we want to resurrect the arts world, the only hope is to depart the Theatre of Death, staggering, blinking, into the daylight. It was quite a show, but it's almost over – daily deaths are now in the double figures in the UK.
I share the same hope as the art historian I interviewed: 'You can never suppress the arts.' The show must go on.
Visit Laura's website here, and find her on Facebook, Twitter and Instagram.
---
The hip-hop dancer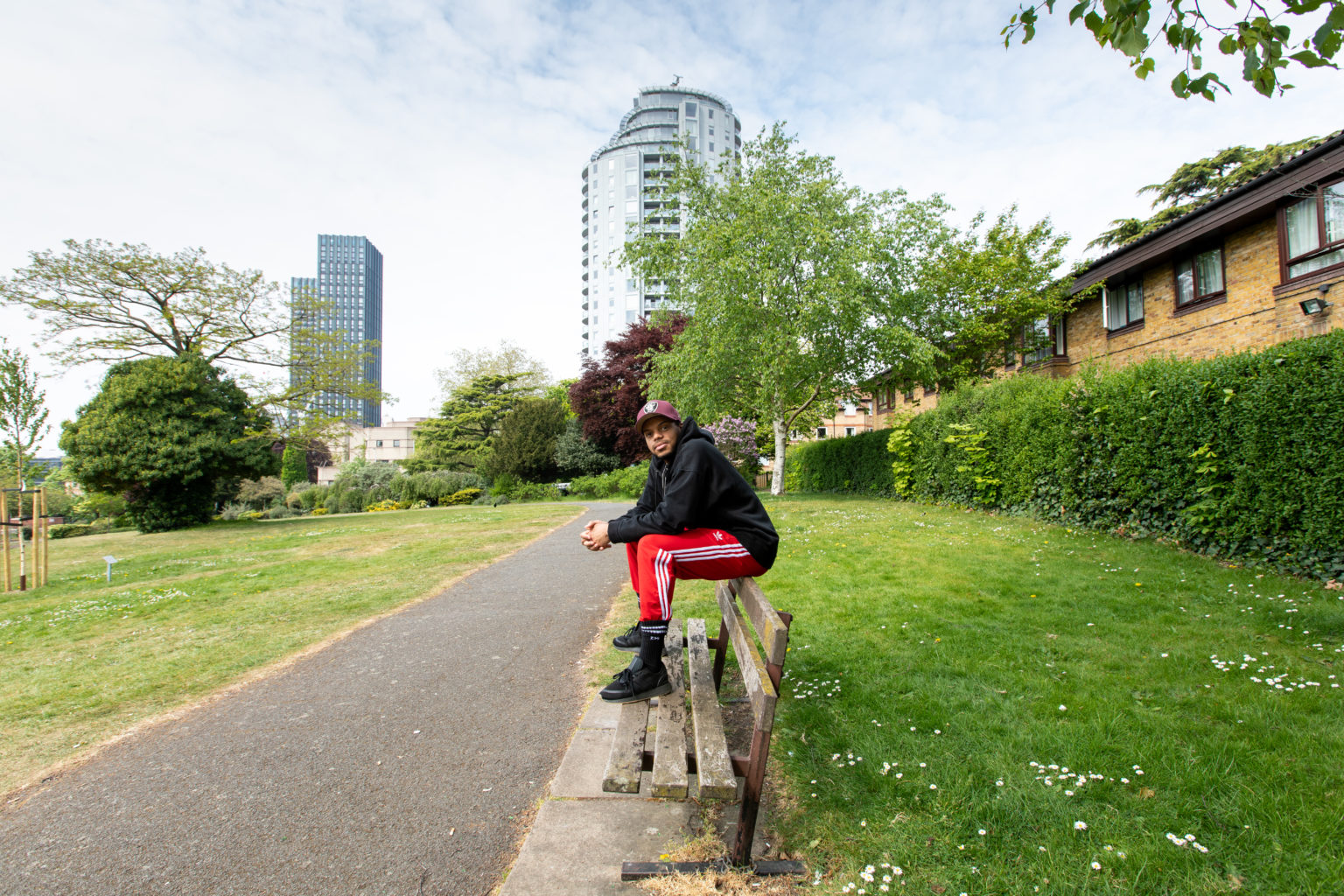 'All my work and income has just stopped in lockdown. And I have no sign of when I can start again.
'I'm a hip-hop dancer, choreographer and teacher, I work in the UK and internationally. I can't work remotely so my business has stopped. I was supposed to travel to three different countries during this time to teach and to judge. All cancelled. So professionally, what do I do?
'I have done some virtual teaching online, but it's very different to being with someone. With dance you have to demonstrate in person, sometimes you have to help someone move their body in a certain way. Dance is a physical art which doesn't work virtually. I really miss interacting with people in the studio.
'Humans are social beings. It's hard if you can't go and see friends and family. We don't even know how to pass each other in the street. Interaction is strange. It's been an up and down experience.
'Personally, dance and physical activity help me with not just my physical health, but also mental health. In general, physical exercise is very important for people's mental health. I live on my own. Coming to the park for my daily exercise is essential. I can't sit indoors every day. I need this for my sanity, and to get my body moving.
'It was supposed to be three weeks. Then three weeks again. Then there were conditions to satisfy. It goes on, and I can't plan; it's playing with my work and my income. I would like to think there was a plan in place before our businesses were stopped, but I don't think there was.
'I'm fortunate that I have a little bit of money on the side for a rainy day. It's not going to last long though. I have to make it last as long as possible.
'I want clarity. Something needs to give. We need direction. We're not all on full pay, or furlough, we can't just take this as it comes.'
The actress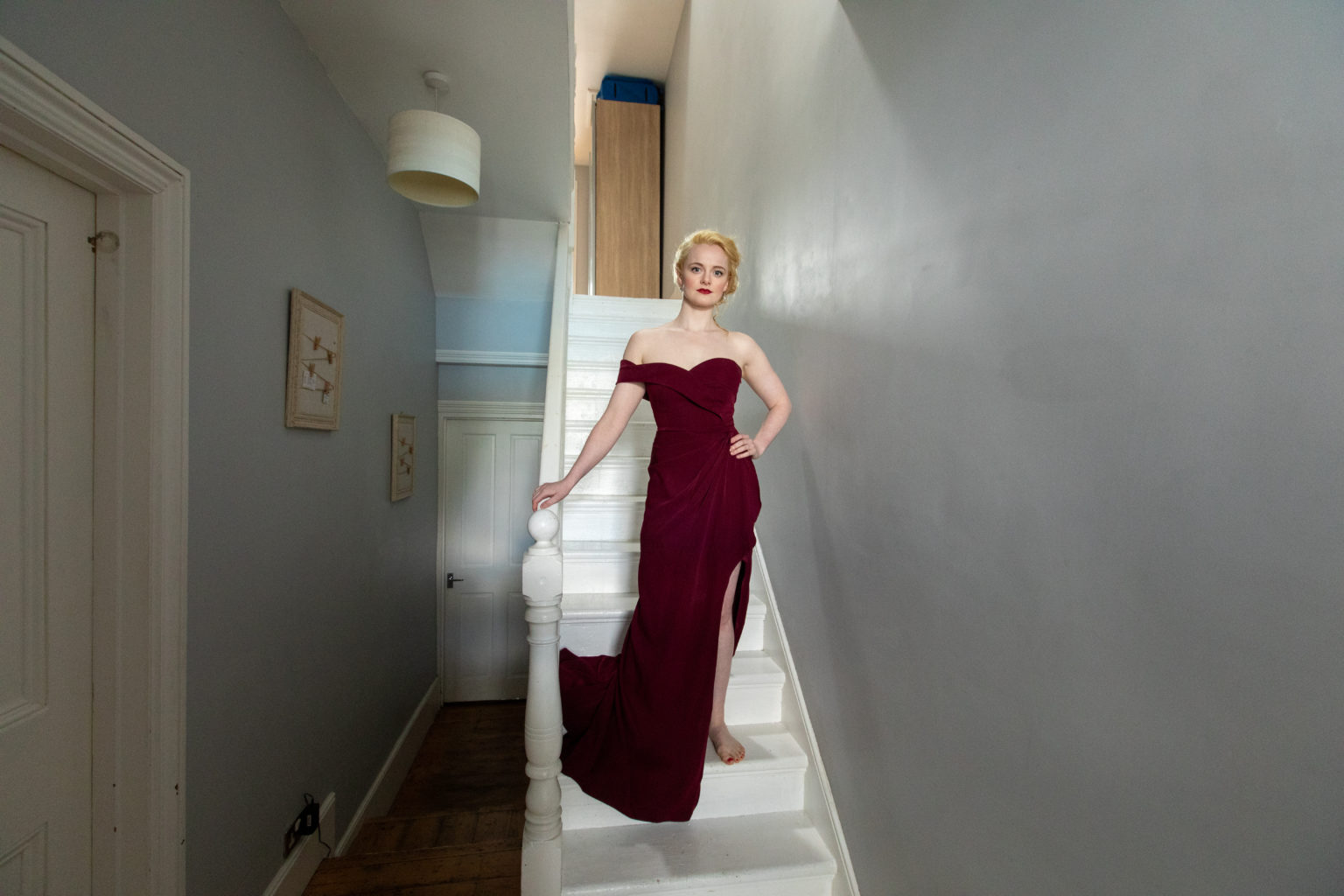 'I had my make up on ready to play Mary Poppins, I was on stage doing star jumps in warm-up, when I found out that London theatres were closing and we weren't going to perform that night.
'I left loads of stuff there, because we thought it would just be a few weeks. I hope mice haven't broken into my Haribos and coffee.
'I don't know what I'm going to do if this goes on much longer. I'm very fortunate that I've been in one of the leading shows in the West End, but there are no guarantees, and we don't know when and how we can open. I tried to get a job at the local supermarkets, but there were no vacancies.
'Bizarrely, theatres have profited in times of recession or war, because people like the escapism of theatre. There will never be a time when people don't want to hear a story. But social distancing is challenging for a theatre.
'I haven't left my house or area for nearly two months now. On my birthday, the girls and I from the dressing room all sang on Zoom together. I whacked an outfit on, this evening gown, and I drank Prosecco. That was it.
'My hair is long and red and it's a unique selling point. I rarely get cast in something later than 1912. I've always fancied going blonde, but I've always been told never to change my hair. So, I've used lockdown to go blonde. I love it.
'I have been fine in lockdown till just recently. I went for a walk the other night in the dark. I thought I felt totally normal but I found myself just crying in the street. I normally know what's going on with my emotions, but I don't know where that came from, whether I was sad or scared.'
The art historian
'I'm a bit sceptical about some of the science behind all this. It's prophecy rather than science. We had the message to "Stay Home" and it scared people. Getting people out will be another matter.
'My wife and I have my son and his family living with us here and our other son lives close by, so they shop for us and cook for us occasionally. We're looked after.
'I'm 81 and I have lived a good, long life. My wife and I do socially distance and we mitigate risk. Every day we take a walk, and inevitably we see friends and pass the time of day. I don't get anxious about it.
'Scholarship and research are isolated activities, so I continue to work happily here. I can work just as easily here as I do in my office.
'I was in Washington for an opening of a John Singer Sargent exhibition I was curating there just before lockdown. Of course it has been shut down. Well, they say postponed, but you wonder whether that means shut down. That is a sadness.
'I'm also publishing a book about Sargent's portrait charcoals. Unfortunately that is on hold because the photographer cannot enter people's homes at the moment to photograph the portraits, especially as many of them are elderly and even more hesitant about allowing people in.
'The impact on the art world has been terrible. The analogy with wartime is overplayed, but during the war, museums stayed open and were a great comfort to people. Museums have been very ingenious about virtual tours and lectures but it has been financially decimating. The larger museums in London will probably be fine, but most museums in this country are heavily dependent on money at the gate. Some little museums simply won't open again.
'There will be casualties. I worry about the artists because it's not a well-paid profession, aside from the few big names. People are going to continue to see art and make art, come what may. You can never suppress the arts.'
Photographs and interviews by Laura Dodsworth.
If you would like to take part in 2 METRES, to share how lockdown has affected you, you can get in touch with Laura here: email@lauradodsworth.com
To enquire about republishing spiked's content, a right to reply or to request a correction, please contact the managing editor, Viv Regan.