We cannot scrap exams again
So much work is needed to make up for the lockdown. Scrapping exams would be an admission of failure.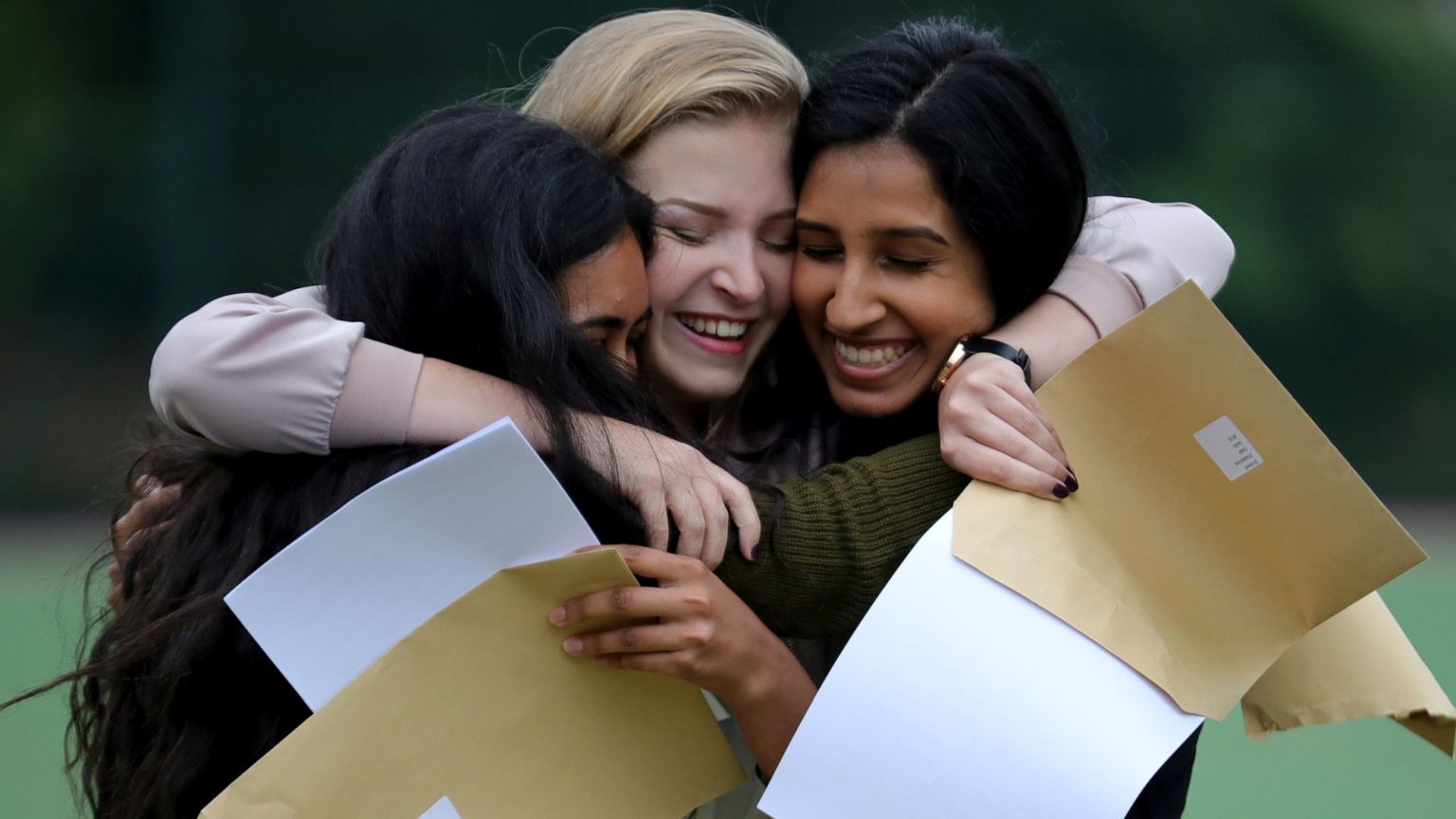 It is uncertain what 'the new normal' will mean for schools, whenever all pupils return. Questions remain over how much 'blended' learning (technology-supported lessons at home) will be used, and how learners who have done little to no work during lockdown will be supported to catch up. The government is also under pressure to 'decolonise the curriculum' to take greater account of Britain's imperial past, in the wake of the Black Lives Matter protests.
However, the most important issue which is yet to be resolved is next year's public exams. The government is currently consulting on whether the 2021 exams should be delayed – or scrapped altogether.
At the start of lockdown, GCSE and A-Level papers were quickly cancelled for Year 11 and 13 students. Grades were awarded based on teacher assessment instead. As spiked argued at the time, this was wrong. Exams validate learning and achievement, and the last-minute removal of the thing that students and teachers had been working towards for the best part of two years was unfair and demoralising.
Yet the issues are, if anything, bigger for the current Year 10s and 12s. By September, final-year students will have not been taught in a classroom for around a quarter of their course – if they have received teaching during the pandemic at all. According to research by the Sutton Trust, two-thirds of children have not engaged with online lessons during the lockdown. Pupils from independent schools were twice as likely to have taken part as their state-school equivalents.
Even when pupils have worked, the learning has been superficial in many cases. This is through no fault of their own. It is simply due to the nature of online instruction in which the teacher is at a remove from the student. Sitting in front of a computer and completing worksheets is no way to learn all day long. Many teachers have been off their game and haven't been teaching effectively, as they have struggled to adapt quickly to a new methodology. At the same time, plenty of work has gone unmarked or has received little feedback.
At least in the case of the current leavers, they had completed the majority of their lessons by the time lockdown began and were either finishing off their courses or already working on revision. For current Year 10s and 12s, however, the missing material is foundational and core knowledge. Next year's lessons can't build on ground-work that is weak or non-existent.
Given the huge variation in provision, coverage and engagement, how can exams assess on anything like a level playing field? If they go ahead, it is likely that the only thing they will be genuinely validating are inequalities in education, which were already stark prior to the pandemic and have since been magnified.
But where does it stop? For some schools operating three-year GCSE courses, the above applies to their current Year 9 students. And what of next year's Year 6 pupils? Lockdown will affect all years in some way, and each is a vital link in a chain of learning.
This chaotic state of affairs is being used by some – including the influential geneticist Robert Plomin – as an opportunity to call for exams to be scrapped altogether. There have long been those campaigning to remove exams for a variety of reasons. It is often claimed that exams harm children's wellbeing, that they don't give a rounded picture of the whole individual or that they are no longer useful to the job market. Each of these arguments amounts to an attack on the importance of knowledge and its transmission. The uncertainties provoked by Covid-19 have brought these back arguments with a vengeance.
There is indeed much to criticise about our national exams. Quality, rigour and grade inflation, though improving, are still issues. Worse, however, is the corrosive effect of 'teaching to the test', in which a curriculum is understood to be identical to an exam syllabus and teaching is reduced to techniques for answering exam questions.
Yet for all that, exams are vital for assessing standards of knowledge and performance. Practically speaking, examinations have been the glue holding many educational institutions together. For all the deleterious way exams are used, without them education would lose its connection to knowledge and would likely collapse into a black hole of life skills, mental-wellbeing training and undisciplined self-expression.
Imperfect as this year's exams would no doubt be, we must hold the line and run them. Certainly, changes are necessary. Exams could be split up into a pool of smaller units from which schools can choose based on what they have taught. The use of exams in accountability purposes, such as league tables, Ofsted judgements and teacher performance, should certainly be dropped for this year.
The next academic year will be logistically difficult for all parts of the system. Exams will no doubt increase the challenges. We will need a lot of imagination from everyone in the education sector – from the education secretary to classroom teachers. But to scrap exams altogether before that work has even begun would be an enormous failure.
To enquire about republishing spiked's content, a right to reply or to request a correction, please contact the managing editor, Viv Regan.