We can't let lockdown kill the public realm
Our town centres are not just for shopping. They are essential to a democratic society.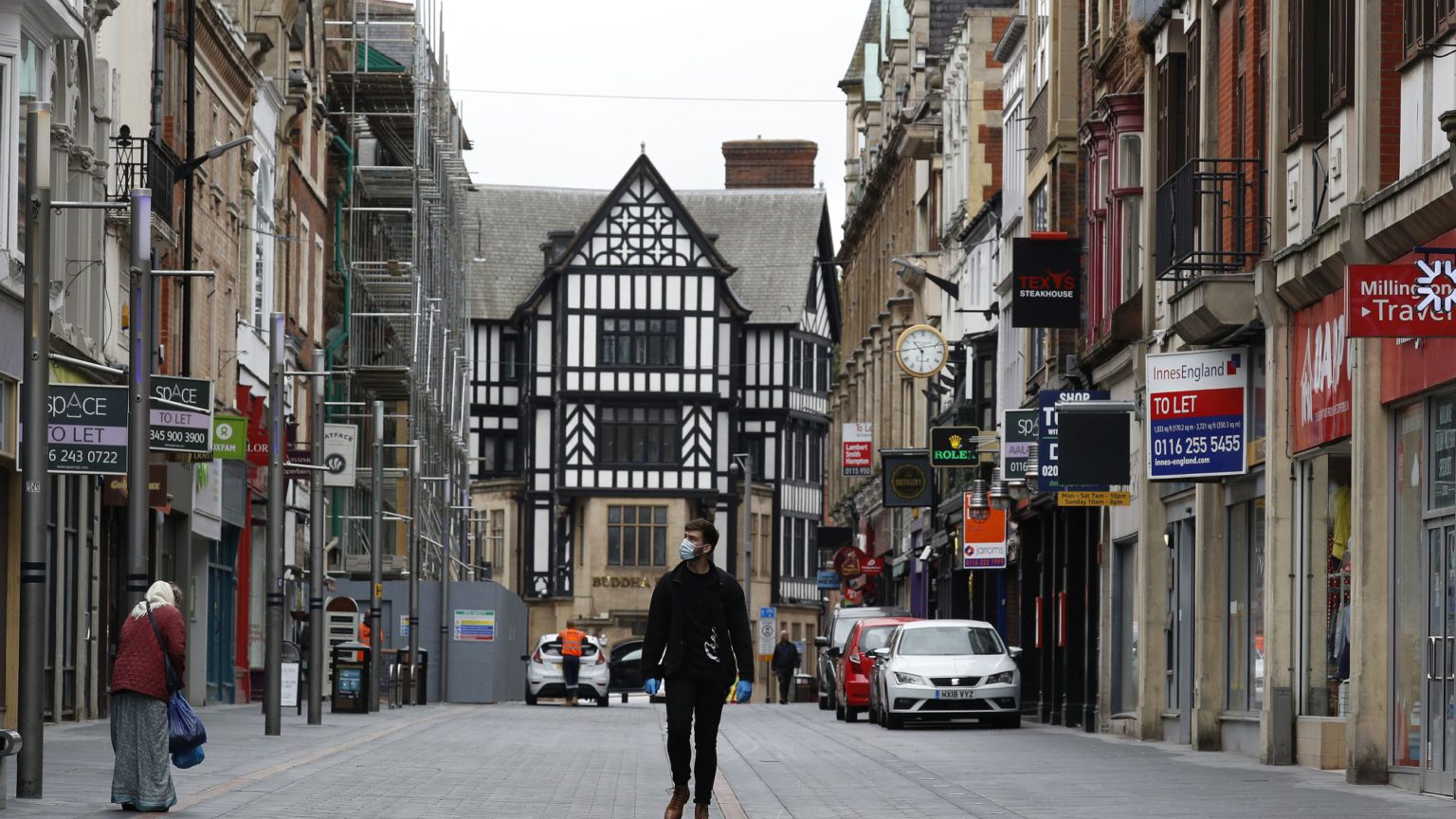 The retail sector is facing an extremely difficult year. Some national chains like TM Lewin and Oasis are disappearing completely, with other stalwart chains like M&S and John Lewis are planning to close stores. The media reports focus on job losses, bandying around phrases like 'accelerated change' to describe the pandemic adding momentum to the inevitable decline of the high street in favour of online shopping. But in all this we should remember that high streets are about more than commerce.
A town or city's high street is its civic centre. These civic centres might now be less frequented than they were in the past. But while people may go there primarily to shop, town centres also serve as informal meeting places, shared spaces, and reflect the values and history of a community. But this aspect of the public realm has appeared to be in decline.
William Blake described 18th-century London as full of faces bearing 'Marks of weakness, marks of woe'. Blake also mentioned 'blights of plague', perhaps echoing the endless socially distanced queues, the masks, the taped-up benches, and all the empty cafés and pubs. Memories of a bustling and vibrant city centre seem a long time past at the moment.
This demise has been brewing for a while. The first 'out-of-town shopping centre' was opened in 1976, at Brent Cross, among the gruesome flyovers of the North Circular. New Society magazine famously critiqued Brent Cross as 'a veritable perfumed nirvana' of superficial 'prettiness', which masked the fact it was actually 'just as soulless' as its unpleasant surroundings. The heyday of the British shopping centre was the late 1990s, just before the 'dotcom bubble' began to inflate. Between 1997 and 1998 there sprang up the White Rose near Leeds, Cribbs Causeway near Bristol, and the Trafford Centre near Manchester.
The concept is, of course, American – 'the mall'. It promised US-style convenience for people to drive, park and spend the day under one roof, sheltered from English rain and all the awkwardness of archaic medieval street plans. But with the opening of Westfield – first in White City, and then on a site adjacent to the Olympic Park in east London – it seemed clear enough that 'out of town' was no longer the modus operandi, so much as 'instead of the town', replacing the city centre.
Many commentators have argued in recent weeks that a remnant of embodied retail will endure beyond Covid-19 and the expansion of the internet. In all likelihood, shopping centres are where this residual presence will be found. But there is much to be lost along with town centres as informal meeting places for the inhabitants of a particular locale.
Town centres are inescapably democratic. I don't mean democratic in the sense of elections, but in the sense that they draw in whoever happens to live in the locality. This is where anyone is entitled to gather. The most obvious example is the homeless beggar, who is excluded from the sanitised shopping mall. But there are also those too elderly to drive. In many urban environments, a culture of 'hanging about' compensates for the struggles of dense housing, a lack of gardens, and overcrowding at home.
But these organic gathering places are also related to democracy proper. A shared urban environment can foster what Christopher Lasch, in his 1996 book The Revolt of the Elites and the Betrayal of Democracy, called 'a lively civic spirit' and 'a vigorous civic culture'.
The public realm fosters participation in public life. Lasch wrote that while 'the pub and the coffee shop' seem 'at first sight to have nothing to do with politics', they contribute 'to the kind of wide-ranging, free-wheeling conversation on which democracy thrives', but were 'threatened with extinction as neighbourhood hangouts give way to shopping malls, fast-food chains, and takeouts'.
The sociologist Ray Oldenburg coined the phrase 'third place' to describe a social space which was neither home nor work – an informal meeting place where interactions and conversations were 'predicated on human decency'. The defining aspect of such places is their spontaneity and informality. People aren't just focused on particular reasons for being in each other's company; they are just sharing a communal space.
With fewer and fewer people sharing civic space, online echo chambers threaten to become physically solidified, too. Belonging to a public realm is one the best ways to counter this tendency. As the lockdown lifts, it is vital that the public realm, and all that comes with it, is revived.
Jacob Phillips is an academic living in London. Follow him on Twitter: @Counteredlogos
Picture by: Getty.
To enquire about republishing spiked's content, a right to reply or to request a correction, please contact the managing editor, Viv Regan.