The woke vilification of Britain
Identitarians are determined to paint the UK as a white-supremacist country.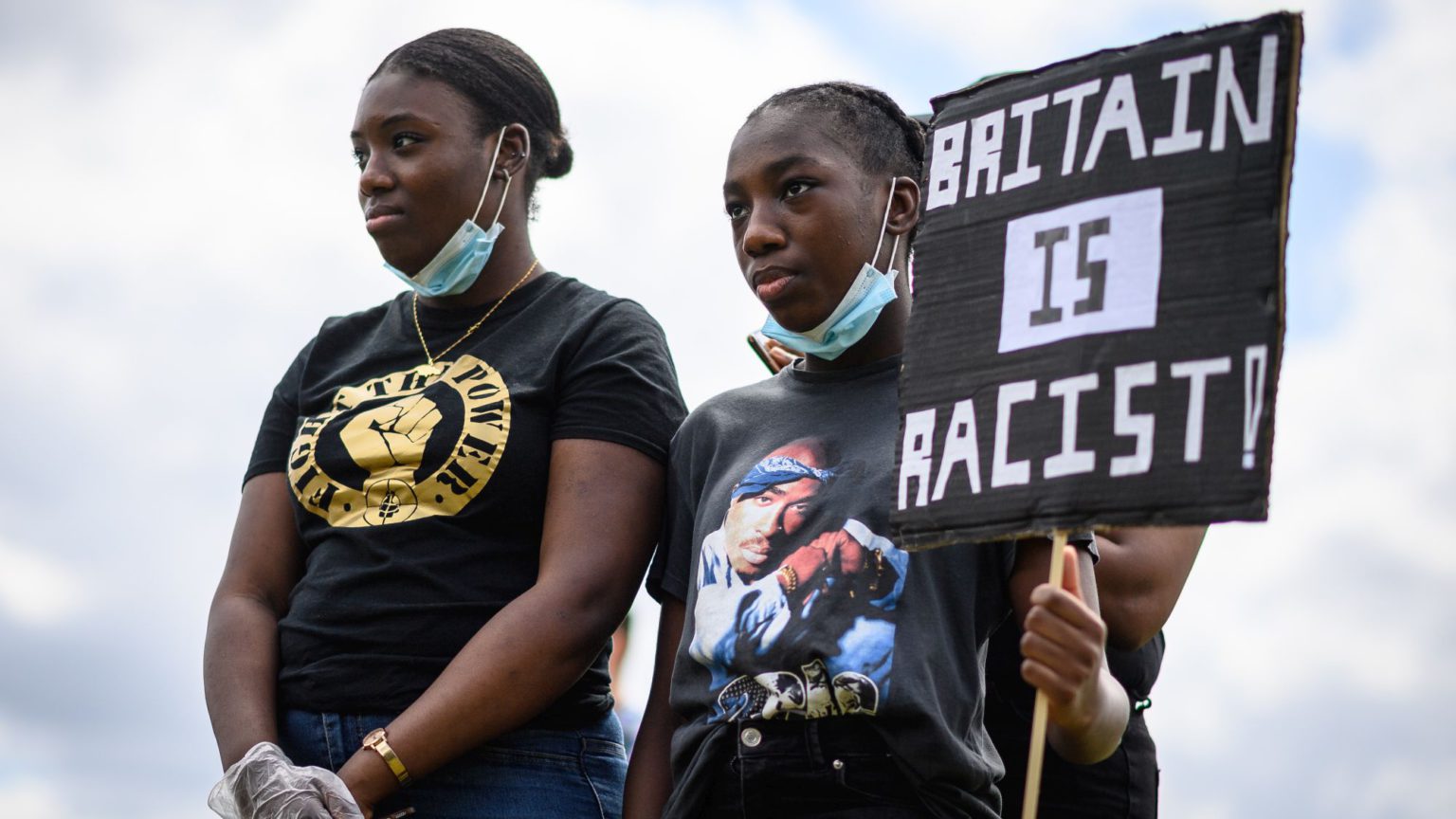 Identitarians' use of racially charged narratives, accelerated by the recent Black Lives Matter demonstrations, has led to Britain being caricatured as a white-supremacist stronghold, full to the brim with bigoted reactionary throwbacks. Unfortunately, Labour politicians have to take some responsibility for this. Weaponising the death of George Floyd, Labour MP Dawn Butler crassly instructed the UK government to 'gets its knee off the neck' of Britain's BAME communities.
This interpretation of British politics and life is grossly offensive – especially for people who have directly experienced the destructive effects of racism. Besides, where exactly is the proof that Britain is a bastion of white supremacism? The UK government recently provided a bespoke immigration route for Hong Kongers who wish to escape from Beijing's increasingly autocratic tendencies. That this policy commands considerable public support hardly suggests a fervently racist populace. Moreover, British workers of Chinese and Indian origin are the two highest-earning ethnic groups by hourly pay – no doubt an inconvenience for leftists who wish to portray white people as privileged and all ethnic minorities as their subordinates.
If there is institutional racism, ethnic minorities do not seem to be noticing it. The 2010 Ethnic Minority British Election Study showed that non-white people were more likely to be satisfied than white people with British democracy, and the most recent Crime Survey for England and Wales showed that several non-white groups were more likely to have confidence in their local police force than white Brits.
It is important that woke ideologues do not seize control of race-related narratives in the UK. Identity-fuelled social discourse runs the risk of reinforcing particularistic identities, along the lines of race and ethnicity, which are elevated over more collective forms of national belonging. And there is another social risk to all of this, too. As people become absorbed into cultural hubs of grievance and victimhood, they are more likely to interpret every single negative experience as a form of racism or religiously motivated bigotry. Whether it is a negative outcome for a job application, a strongly worded disagreement at a town-hall meeting, or a mere cultural misunderstanding between neighbours, there will be a growing suspicion that it is being driven by bigoted attitudes. The potentially destabilising nature of such risks should not be underestimated in a multi-racial, religiously diverse society such as ours.
We desperately need to raise the level of debate about racism in the UK. There are undoubtedly ethnic inequalities and forms of institutional racism. Indeed, these happen to affect white working-class boys – a large proportion of whom come from dysfunctional family backgrounds – who have been left on the scrapheap by an under-resourced state-education system. This kind of insight is too often missing from reductive white-privilege narratives peddled by identitarian leftists.
Or take the problem of police racism. Metropolitan liberals always focus on the impact of stop-and-search on young black men in London. But they remain silent over how some police forces, supposedly in the interests of 'protecting' race relations, fundamentally mismanaged large-scale cases of child sexual abuse involving male perpetrators of South Asian Muslim origin and underaged working-class female victims of white-British origin.
We need an inclusive national discussion on how social cohesion can be strengthened in the UK, as well as how public institutions can better respond to the variety of needs within Britain's national population. There also has to be a mature debate over how personal responsibility and family dynamics feed into socioeconomic disparities between different ethnic groups. The role of cultural factors – such as high rates of fatherlessness and negative attitudes towards female empowerment – need to be part of the discussion about socioeconomic inequalities. Not every inequality is a direct outcome of structural racism, and I only hope that the government's new commission into racial disparities in the UK will recognise this.
And crucially, it is important that ideological extremists of different shades do not dominate the debate on race relations. Bonds of social trust between different ethnic, racial and religious groups can be strengthened. Rewards and opportunities could be better allocated on the basis of merit. Democratic institutions could be more responsive to the variety of needs within the British population.
Of course, as in any multi-racial democracy with a wide array of sizeable religious groups, there will be experiences of discrimination and sometimes conflict. But we should not lose sight of the progress made. Britain has established itself as one of the most successful postwar examples of an advanced diverse democracy in the world.
There is much work to be done. But the catastrophising approach of woke leftists to British politics and society must be robustly challenged.
Dr Rakib Ehsan is a research fellow at the Henry Jackson Society. Follow him on Twitter: @rakibehsan.
Picture by: Getty.
To enquire about republishing spiked's content, a right to reply or to request a correction, please contact the managing editor, Viv Regan.