Twilight of Democracy: scapegoating les clercs
In blaming intellectuals, Anne Applebaum ignores the social and economic reasons for the rise of populism.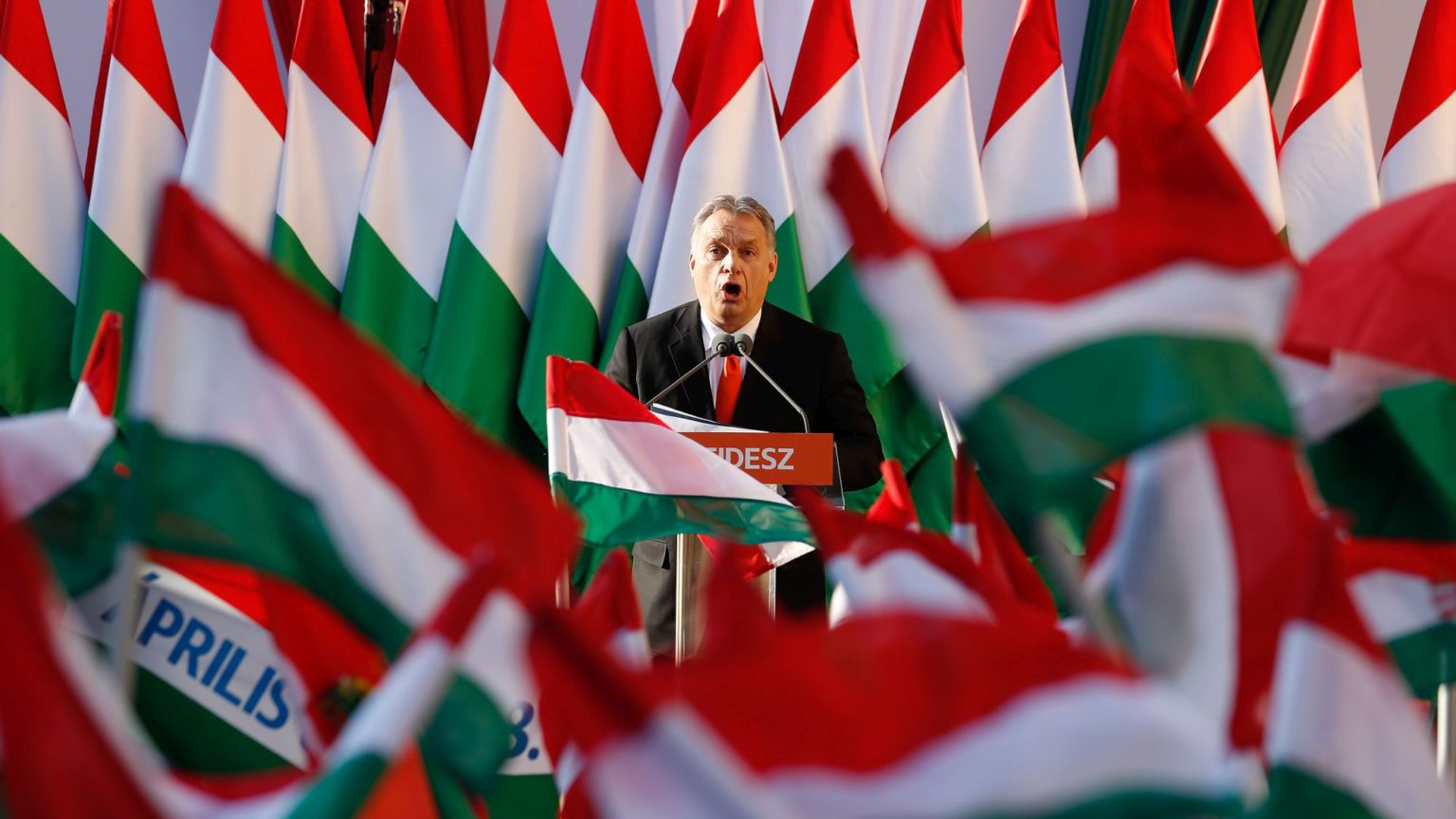 In 1927, the French philosopher Julien Benda published his most famous work, La Trahison des Clercs (The Treason of the Intellectuals). Written a decade after Communists came to power in Moscow, and five years after Benito Mussolini's fascists marched on Rome, but six years before Adolf Hitler became the German chancellor, Benda's polemic was an attempt to explain why so many intellectuals in the 1920s embraced political partisanship. It was, as Benda put it, an 'age of the intellectual organisation of political hatreds'.
Pulitzer Prize-winning journalist and historian Anne Applebaum's Twilight of Democracy: The Seductive Lure of Authoritarianism aspires to be a 21st-century rendition of La Trahison des Clercs. For Applebaum senses intellectual betrayal in our own times.
Her story begins with a raucous New Year's Eve party in Poland at the close of the 20th century, and proceeds through various New York dinner parties and garden bashes in London, populated by high-society friends, from world leaders to intellectuals. Why, she wonders, did so many of these friends, these Cold War warriors and social conservatives, who, in the 1990s, shared her belief in liberal democracy, suddenly perform what she sees as a collective volte-face? Why did they fall in line, as she characterises the situation, behind authoritarian politicians in Europe and the US? And why do her former friends and acquaintances no longer talk to her?
Autocrats, she argues, 'need members of the intellectual and educated elite… who will help them launch a war on the rest of the intellectual and educated elite, even if that includes their university classmates, their colleagues, and their friends'. Many of Applebaum's explanations for this volte-face – for her friends' betrayal of their once-held ideals; for our cultural clash between intellectuals – would be obvious to any observer of our current political dialogue: polarisation; social networks; economic and migration crises; and a shift from social conservatism to 'nostalgic conservatism'. The new political right is 'more Bolshevik than Burkean', she concludes.
Twilight of Democracy is more interesting when Applebaum gets personal, which is more in keeping with her diarist-style recording of parties and friendships gone astray. One plausible explanation she offers for her former friends' political shift is self-advancement. Many of the politicians and thinkers she knew were just middling and idling their way through the political arena in the 1990s and early 2000s. Through embracing what she sees as authoritarian politics, however, they have now risen to some level of prominence within authoritarian parties and governments.
Applebaum criticises, for instance, Mária Schmidt, the Hungarian historian who has become one of Hungarian prime minister Viktor Orban's chief supporters, and Santiago Abascal, the leader of Spain's fastest growing party, the right-wing, populist Vox – Abascal once served as an adviser to former centre-right prime minister, Jose Maria Aznar, in the 2000s.
Today's soft dictatorships, as opposed to their 20th-century totalitarian cousins, rely not upon mass violence to remain in power, Applebaum writes, but instead 'a cadre of elites to run the bureaucracy, the state media, the courts, and, in some places, state companies'. She adds:
'These modern-day clercs understand their role, which is to defend the leaders, however dishonest their statements, however great their corruption, and however disastrous their impact on ordinary people and institutions. In exchange, they know that they will be rewarded and advanced.'
Applebaum offers no easy answers. Some of these intellectuals, she writes, are merely in it for themselves – and most likely don't personally agree with the views they are tasked with propagating. Others fervently believe in the policies of the parties they support, from opposition to open borders to support for the nation state. But, no matter – the effect of their involvement, it seems, is the same.
Yet little explanation is actually needed as to why the masses either support or put up with authoritarian regimes; history simply shows it to be the case, as her previous books make clear. Indeed, for the most part, the public does not feature in this book. This 'from above' approach contrasts with her Pulitzer-winning history of the Soviet gulag system, Gulag: A History, as well as her immensely readable histories of the former Eastern bloc, such as Iron Curtain: The Crushing of Eastern Europe, 1944–1956.
In Twilight of Democracy, Applebaum owes a great debt to Karen Stenner's concept of the 'authoritarian predisposition', in which a third of population, Stenner estimates, favours homogeneity and order over complexity and pluralism. Following Stenner, Applebaum says that people's 'authoritarian predisposition' is driven not by 'narrow-mindedness', ignorance or hatred, but by 'simple-mindedness'. The masses, she writes, 'are often attracted to authoritarian ideas because they are bothered by complexity. They dislike divisiveness. They prefer unity. A sudden onslaught of diversity – diversity of opinions, diversity of experiences – makes them angry.'
Applebaum then argues that it is the role of her treasonous clercs to absolve the concerns of those with this 'authoritarian predisposition'. They are tasked with making events seem as ordered and simple as possible. Hence the focus of some populists on conspiracy theories, which Applebaum investigates in detail; they make complex events appear straightforward and predestined.
As for what the future brings, Applebaum tips her hand in her title. Like Benda writing in 1927, when world politics could have easily swung towards liberalism rather than tyranny, Applebaum sees herself, in 2020, at a similar point in history, when the political pendulum could swing, once again, in either direction.
David Hutt is a Czech Republic / London-based journalist, covering Europe-Asia relations and European politics.
Twilight of Democracy: The Seductive Lure of Authoritarianism, by Anne Applebaum, will be published by Penguin Random House. (Pre-order this book from Amazon(UK).)
Picture by: Getty.
To enquire about republishing spiked's content, a right to reply or to request a correction, please contact the managing editor, Viv Regan.