Will the government ever let the crisis end?
Excess deaths have been below average for five weeks now. So why are we facing new restrictions?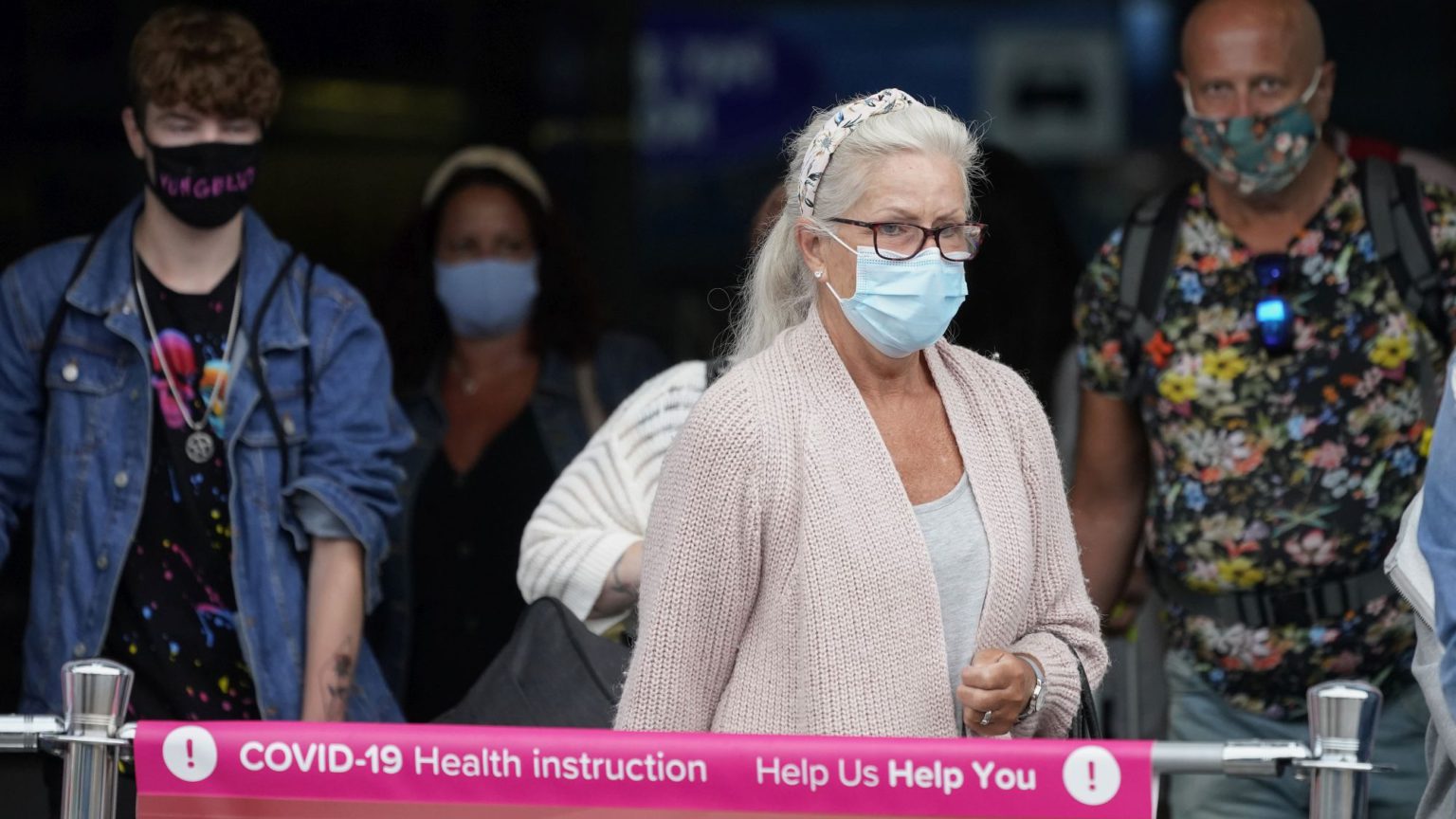 Surges, quarantines, record global cases, new lockdowns and compulsory face masks. If you have been scared witless by all this in recent weeks you may be interested in one small fact. The number of excess deaths in England and Wales in July so far is less than the same period last year.
You read that right. For the past five consecutive weeks, deaths have been below the five-year average. In fact, from around mid-May 2020, the number of weekly death registrations has been pretty much the same as last year. That includes the weeks when thousands were protesting and beaches were packed and, of course, no one was wearing face masks.
This matters. Chris Whitty, the government's chief medical officer, has acknowledged that excess deaths are the key figure in assessing the toll of the pandemic – and for good reason. While there is considerable controversy over the counting of Covid-associated deaths due to testing, diagnosis, verification and certification of death, the total-death data doesn't lie. The Health Foundation explains why:
'Excess deaths is a better measure than Covid-19 deaths of the pandemic's total mortality. It measures the additional deaths in a given time period compared to the number usually expected, and does not depend on how Covid-19 deaths are recorded.'
According to the ONS, there have been roughly 58,000 more deaths than the five-year average over the period since the lockdown began on 23 March. This figure sounds large. But it is far lower than many epidemiologists predicted.
Furthermore, this figure is likely to not be comprised entirely of Covid victims. First, some of the increase will be entirely random, and could be related to anything from homelessness to drug abuse.
Secondly, some of the increase in deaths could be a reflection of underlying trends. From 2012, the falling annual number of registered deaths in England and Wales began to level out and there are signs we may be seeing a longer-term increase in mortality rates.
For example, around 30,000 more people died in 2015 than in 2014 in England and Wales than would have been expected if mortality trends from a decade earlier had continued. Also, the proportion of over-65s in the population is around 18 per cent today. It is projected to rise to 25 per cent by 2050. So a small part of the increase in deaths in 2020 may be the start of a sad but inevitable upward trend in annual deaths.
Thirdly, a significant number of deaths may be due to critically ill, non-Covid, patients avoiding hospitals and GP surgeries – either out of a sense of duty to avoid burdening the NHS or from fear of catching Covid. One leading cancer specialist thinks that up to 50,000 cancer patients might die as a result of the lockdown. Data suggest that urgent referrals for cancer tests and diagnosis have fallen by up to 76 per cent.
Many suffering from severe heart-attack symptoms may have been sacrificed, too. Data from Public Health England shows that severe cardiac-related visits halved from around 300 per day in early March to around 150 per day by the end of March.
The British Medical Journal notes the 'striking reductions' in those seeking treatment for stroke symptoms which could leave many severely disabled or dead. And figures from the Royal College of Emergency Medicine show that A&E attendances were down 25 per cent in the week after the lockdown began, with some departments around the UK experiencing more than a 50 per cent drop in attendance. Similar trends are being observed across the developed world.
At present, around 46,000 out of the 58,000 excess deaths are said to be associated with Covid. But the real Covid death toll could be far lower. Indeed, this would be no surprise. We already know that some Covid death certifications may have been inaccurate.
Many of the excess deaths will have been caused by the lockdown, rather than Covid itself. At the Science and Technology Select Committee in early July, chief scientific adviser Patrick Vallance confirmed that the government knew about the potential damage that lockdown would cause. He explained that in April, government officials estimated that up to 25,000 could die from delays to treatments in the first six months, and another 185,000 following that.
In fact, the government estimated that the lockdown itself could claim up to 200,000 lives because of the disruption to healthcare and the recession – both of which are now starting to cause real pain. It also warned of 500 more suicides in the first wave – potentially up to 12,000 per year in a recession. Like all government estimates based on modelling, the projected figure should be taken with a pinch of salt, but it is significant that even the government acknowledges the lockdown will cause needless deaths.
We will never know the real numbers who have died from Covid-19. But we do know that despite an ageing population, an annual death rate showing signs of a new up-trend and a lot of collateral damage from lockdown, fewer people are dying now than at the same time last year. Stack this next to the historically unprecedented devastation of our economy, mass unemployment, an off-the-scale mental-health crisis, untold wrecked lives, a social fabric in tatters and now an unprecedented attack on our personal liberty with compulsory face masks, and something stinks.
We live in an era of manias and moral panics and it seems that government and experts are the worst affected. It is inexplicable how the basic maths of the situation eludes those who rule us. Nor do they have the excuse that there was no alternative – Sweden made that clear from the start.
But the government is in too deep now. How can our leaders admit they may have made the biggest mistake of any government in peacetime? It is disturbing, too, that the mainstream news has simply ignored the fact that Covid has all but gone in the UK. Of course, it may return and some restrictions may be justified in that event. But most terrifying of all is that the government is issuing new restrictions, like compulsory face masks, just as the excess death rate goes negative. If the government can force masks on us when Covid has nearly disappeared, will we ever be able take them off?
Simon Marcus is a writer, political consultant and former government adviser.
Picture by: Getty.
To enquire about republishing spiked's content, a right to reply or to request a correction, please contact the managing editor, Viv Regan.