Our libel laws are more dysfunctional than Johnny Depp's marriage
The actor's attempt to gag a newspaper deserves far more attention than tittle-tattle about who crapped the bed.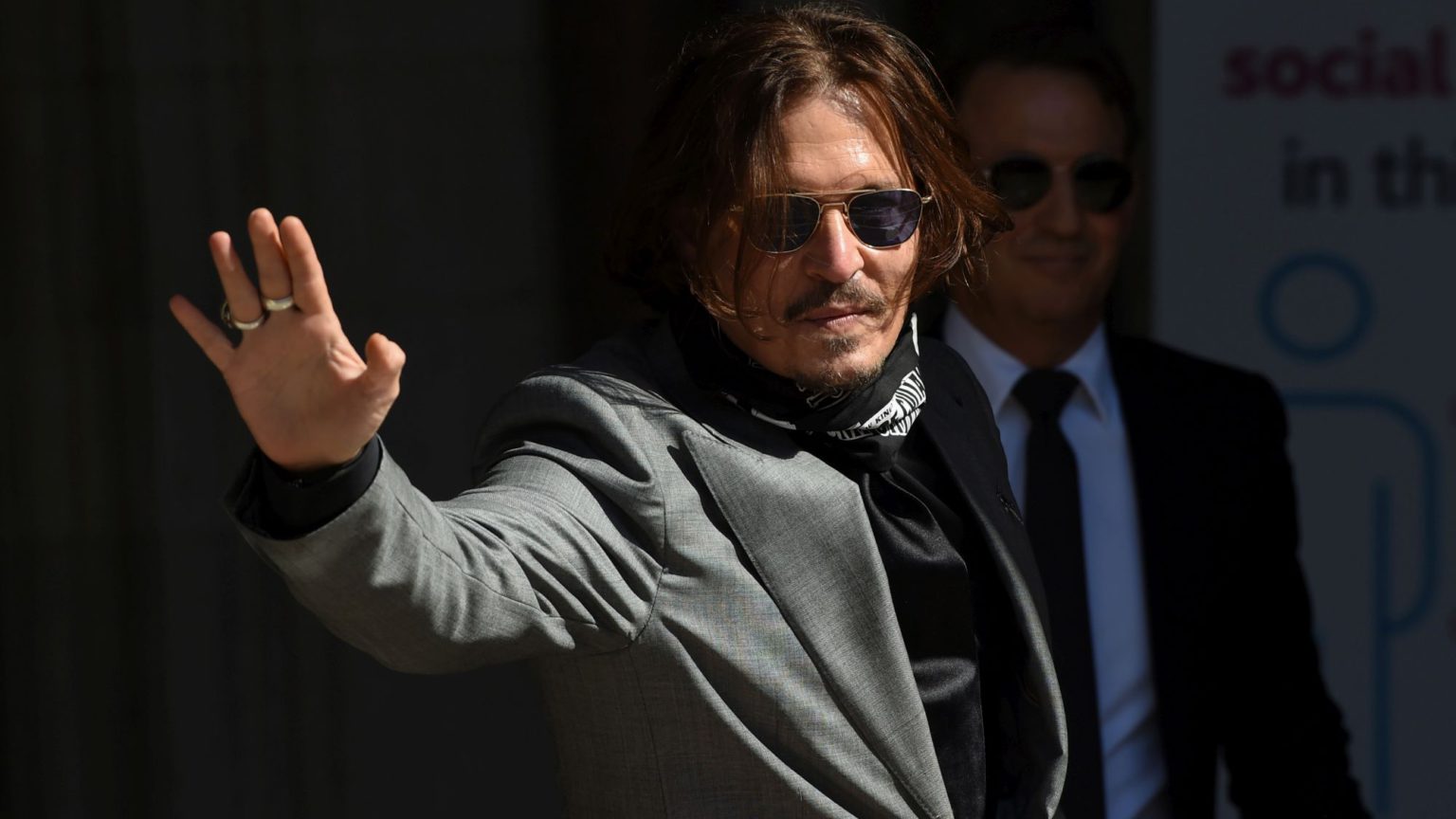 The showdown between Johnny Depp and Amber Heard has been a sordid affair – celebrity breakups often are. But this one is particularly bad. Rather than learning who cheated on who, fans and disgusted commentators have been listening to details of who left excrement in who's bed and who threw a magnum of champagne at who, while trying to figure out what part of this marriage was ever functional.
The ins and outs of celebrity relationships are usually relegated to the sidebar of shame on the Daily Mail website. But Heard and Depp's spat has become the centre of attention because, despite the mudslinging, this is not a divorce hearing – rather, Depp is using England's libel laws to sue the Sun for claiming he was a 'wife beater' in a 2018 article.
The Depp-Heard soap opera is confusing and chaotic. The pair had already been through divorce proceedings in 2016. Public perception of the case had leant strongly in favour of Heard, who had claimed to be a victim of domestic abuse and had produced photos which seemed to show bruising and scarring after altercations with Depp. Heard had enjoyed the support of post-#MeToo campaigns like #IBelieveHer. She was widely celebrated as a woman who had been brave enough to come forward with her story of abuse.
But it didn't end there. Depp claimed the story was more complicated. Leaked voice recordings published in the Daily Mail revealed that Heard had also engaged in abusive and violent behaviour in their relationship. It was off the back of this that Depp launched his libel case against the Sun.
Clearly this case is not simply about proving that a publication made incorrect claims about an individual. Heard has travelled to the UK to give her testimony as a witness in the case, and both she and Depp have enjoyed a huge amount of attention during the trial, walking in wearing 'trademark' bandanas flanked by screaming fans. Depp, in particular, has treated much of the proceedings as something more like Judge Judy. The court saw evidence of Depp joking about 'Amber Turd' being 'down in the dumps' after taking a photo of excrement in the marital bed, which he blamed on Heard. The case is supposed to be serious – it's about the truth of a domestic-abuse allegation, after all – but it has largely been a sordid showtrial.
Some have dubbed the Depp-Heard case the most high-profile libel trial of the 21st century (Lipstadt vs Irving ended in April 2000, so that's probably just about true). But whether or not the content of this case should be taken seriously, it does remind us how seriously libel laws infringe on free speech. Whether or not Depp did do all the terrible things he is alleged to have done is a matter for his and Heard's divorce lawyers. But the use of an ancient law by the rich and famous to try to silence what should be a free press is clearly wrong.
Fans of our libel laws point out the hurt and damage caused when allegedly false things are published – using the often-quoted line that 'a lie gets halfway around the world before the truth has a chance to get its pants on'. But what they are less comfortable with admitting is the history of seditious libel, which was used to clamp down on political dissenters like Leveller John Lilburne and Chartist William Lovett.
Libel laws have undergone several makeovers – most recently in 2013, when reforms are supposed to have put more emphasis on the need for proof of severe harm to the claimant. But the fact remains that, unlike the belief in innocent until proven guilty in other areas of law, when it comes to a libel case the burden of proof falls on the defendant. In this case, the Sun has to prove that what it published is true, rather than Depp proving it is false.
Libel suits are brought against all kinds of people and publications – but they are most often brought by the rich and famous. Judging by the range of upsetting and embarrassing details brought to light by this case, neither Depp nor Heard is a very nice person. But what is more important are the consequences of a celebrity attempting to gag a newspaper through the use of money and the law. If we believe in a free press – an idea that is much under attack these days – we should call for the abolition of libel laws altogether. They are archaic and undemocratic, and they give tossers far more attention than they deserve.
To enquire about republishing spiked's content, a right to reply or to request a correction, please contact the managing editor, Viv Regan.