The threat to free speech is universal
Left, right, rich and poor – millions fear expressing their opinions today.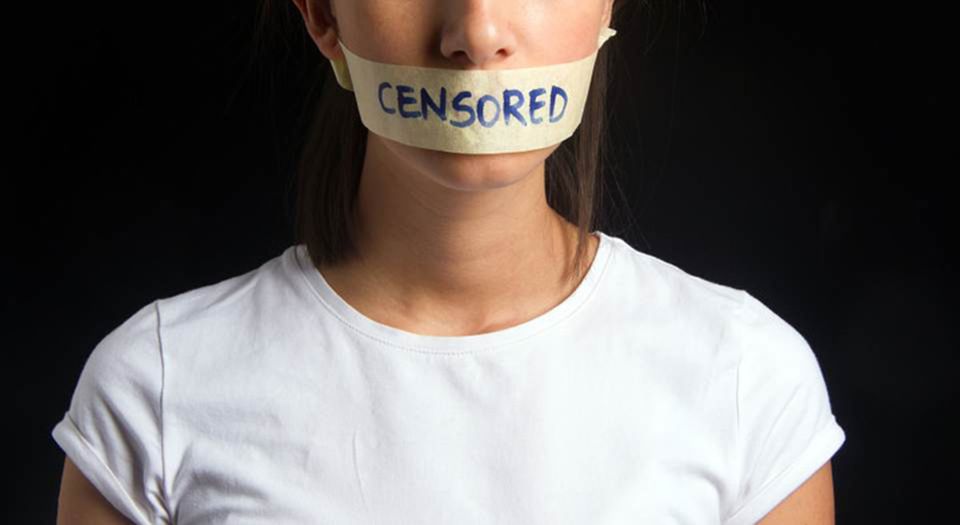 A culture of fear is undermining ordinary people's freedom of expression, as a new report into self-censorship in the US attests.
The headline statistic of the report, produced by the Cato Institute, is that 62 per cent of Americans agree with the statement, 'The political climate these days prevents me from saying things I believe because others might find them offensive'. This figure has risen from 58 per cent in 2017.
The report demonstrates a number of key points. One is that concern for the health of free speech is not the preserve of the right. Though conservatives are more likely to say they self-censor (77 per cent), just over half of liberals (52 per cent) and nearly two thirds of moderates (64 per cent) say they do, too. Indeed, 'strong liberals' are the only group who disagree with the above statement by a majority – and even among them, there has been a 12 percentage-point increase since 2017 in those who feel they have to self-censor. This is a greater increase than that among moderates and conservatives.
As for the percentage of those who fear for their job prospects due to their views, this is very similar across political lines: 34 per cent of conservatives, 31 per cent of liberals and 30 per cent of moderates 'worry they could miss out on job opportunities or get fired if their political views became known'.
Free-speech worries cross ethnic divides, too. Sixty-five per cent of Latino Americans – one percentage point more than white Americans – 'have political views they are afraid to share'. Meanwhile, 49 per cent of African Americans are in the same position.
Likewise, income is not a major factor. Sixty per cent of those with incomes in excess of $100,000 hold opinions they fear sharing, while 58 per cent of those with incomes under $20,000 have the same anxieties.
Obviously, caveats need to be added here. Any such investigation runs into some methodological problems. For example, how are we to define the various political groupings used? And what exactly does self-censorship mean to different people?
Still, the situation the report reveals is impossible to ignore. While those who deny the existence of cancel culture present free-speech concerns as the preserve of the rich and powerful, huge numbers of ordinary people feel the need to conceal their opinions out of fear of a potential backlash. This political landscape is far from healthy, and the statistics suggest things are getting worse.
One thing that may have made matters worse, as Tom Slater has noted recently on spiked, is that even supposed leftists now defend the right of employers to sack people for their views. How these people can reconcile their support for workers' rights with their rejection of a worker's right to hold certain opinions, even privately, is anyone's guess.
But it is not just leftists who are undermining free speech. Many on the right indulge in cancel culture, too. In the UK recently, Tory MPs have joined pile-ons against BBC journalists for views they expressed years ago. A few years back, a woman was hounded out of her job by a right-wing outrage mob for shouting 'Nazi' at a Trump supporter .
The Cato report reveals that 31 per cent of Americans say they would back the sacking of a business executive if they donated to Donald Trump's campaign. Meanwhile, 22 per cent said they would support the sacking of someone for donating to Joe Biden's campaign.
Free speech is a universal right, which must be defended by all and for all. This report reminds us that there is still much work to be done.
Paddy Hannam is a spiked intern.
To enquire about republishing spiked's content, a right to reply or to request a correction, please contact the managing editor, Viv Regan.