The culture war on Britain's proletarian past
The films and TV shows on Talking Pictures offer a glimpse into a lost world of working-class culture.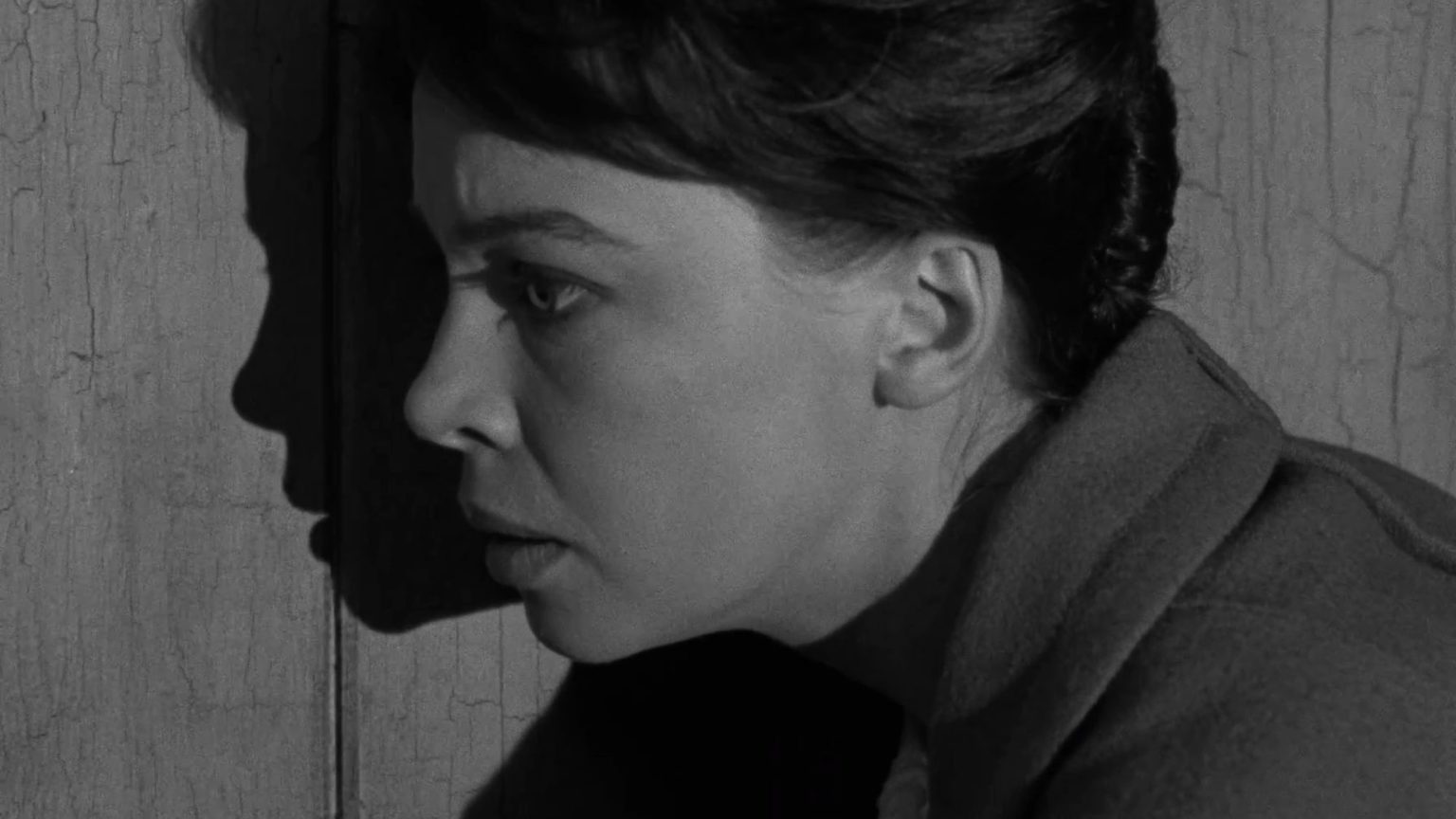 Talking Pictures TV, the small family-run channel broadcasting old films and TV programmes, has recently been celebrating its fifth anniversary. In an era of streaming and podcasts, it has done well to gain some national recognition. Its audience share has steadily increased year on year, and during lockdown it has been attracting six million viewers per week. It has also attracted considerable controversy during that period, too.
Talking Pictures is run from an extended garden shed in a village near Watford. It was set up by a retired film distributor, Noel Cronin, his daughter and former actor, Sarah Cronin-Stanley, and her husband, Neill Stanley.
In the 1990s, Cronin noticed how old black-and-white pictures were disappearing from the terrestrial TV schedules. It's an important observation. Back then, the mainstream of 'new' Britain was appearing to distance itself from the memories and values of 'old' Britain. This was the opening shot of an aggressive culture war which is now raging at full intensity – and Talking Pictures continually has to dodge its bullets and rocket fire.
Indeed, the very existence of Talking Pictures has now become controversial. At a time when TV streaming platforms are busy removing shows and films that could be deemed offensive to woke sensibilities, Talking Pictures continually broadcast shows that bring the Twitterati out in a rash. This is why the channel often has a pre-broadcast warning that a show may reflect 'discriminatory attitudes' prevalent during that period.
A case in point is the current re-showing of drama series Budgie from 1971. The titular character, played by Sixties pop singer Adam Faith, sometimes uses racially derogatory slang and expresses highly sexist attitudes towards young women. On social media, some questioned the wisdom of broadcasting such 'offensive filth' and whether it would encourage a revival of outdated attitudes.
The SJWs on social media are not alone. In 2018, TV regulator Ofcom admonished Talking Pictures for failing to censor racially derogatory comments in the Second World War drama, A Family at War, from 1971.
As ever with arguments in favour of censorship, audiences are presented as weak-willed automatons that are easily corrupted. Cronin-Stanley said that while she would be devastated if the films she broadcasts were to upset viewers, censoring such programmes means treating mature viewers like children. She made the equally valid point that, 'Sometimes it's good to look back on where we came from to help us know where we are now'.
There is also the question of authenticity in such dramas. Budgie centres on the low-life criminal fraternity around Soho during that period. It would be a hard stretch to have uneducated ex-cons expressing themselves as if they are professors in gender studies.
The hostility towards British history is partially based on interpreting Britain's past, and the now older generations who lived through those years, as thoroughly racist and reactionary. Superficially, the culture war on Britain's past serves the purpose of positively reaffirming today's woke values. But in the need to do so, any radical and progressive features of British society from the past are removed.
It's the same when it comes to the distinctly proletarian character of British life back then. Author and mainstay of Saint Etienne, Bob Stanley, noted this shift when writing a tribute to the singer and entertainer Cilla Black. Her 'passing reminds us that we are finally leaving the 20th century. Or, at least, losing the 20th century – losing the certainties of a particularly British kind of pop culture, a working-class culture, that have slowly been erased since the 1980s.'
Many of the old films shown on Talking Pictures offer a three-dimensional view of working-class life. And even déclassé, lowlife depictions offer a sound materialist setting to a character's predicaments, decisions and flaws. And unlike woke millennials, who are merely parroting new establishment politics and prejudices, the labouring classes are characterised as an oppositional force to the elites in British society. Many of the films from the late 1950s and into the 1960s reverberate with class resentment, but also ambition and agency.
Occasionally, there are depictions of less familiar areas of British working-class life. The 1965 film adaptation of John le Carré's The Spy Who Came in the from the Cold features a protagonist, Liz Gold, who is an active member of the old Communist Party of Great Britain. It sheds light on the lost world of working-class autodidacts around the CPGB in the 20th century (the squandering of that potential is another story altogether). Talking Pictures' rotation of this film during the summer offered an important counter-narrative to how woke millennials ignorantly view Britain's past.
Elsewhere, authority figures depicted on film and TV, whether police officers or High Court judges, were often portrayed as foolish or preposterous in order not to alienate a mass audience. A clear sense of 'us and them', of working-class independence from the state and their betters, is a common theme in much of the postwar cinema currently shown on Talking Pictures. As an important viewing archive that is as much social history as entertainment, the channel is providing an invaluable service.
It wasn't that long ago that old British films like this were regular late-afternoon fare on BBC2 or ITV. But it seems the more that the British working classes have been diminished politically, the more such representations could be quietly shelved from the TV schedules. The more the British state reorganised itself around Third Way beliefs, the more the recent past has been binned or revised. In its place, a middle-class narrative has developed on what a reactionary and dangerous force the unchecked masses can be. Far from being an agent of social change, ordinary people are now framed as the villains of history.
The culture war on Britain and Europe's past is as much about erasing working-class opposition as it is about cancelling reactionary ideas. As the film archives on Talking Pictures show, Britain was becoming a more tolerant and liberal society long before the revisionists make out. The L Shaped Room from 1962 pretty much makes the case for gay rights, single mothers and racial equality – a clear-eyed prediction of the UK's future values. The same goes for the drama series Rooms from the early 1970s. The script editor was Tony Holland, a major figure of television – famous for devising EastEnders and, er, Eldorado. The storylines echoed that era's earnest radicalism. Women's oppression, homophobia and racism were all tackled in 20-minute, kitchen-sink vignettes. Not bad for mainstream afternoon viewing on ITV. Elsewhere, the repeat of Rumpole of the Bailey makes a forceful case for liberal values, the rule of law and civil rights.
But one thing worth bearing in mind about shows like Rooms, Special Branch or Budgie on Talking Pictures is how clunky and poorly acted they appear by modern standards. The 1960s and 1970s were by no means a Golden Age of TV. There is nothing back then that is as exceptional as The Sopranos, Mad Men, The Wire, Succession, The Crown or Peep Show. The past is another country and they didn't always do things better then.
Nevertheless, the fact that a family-run nostalgia channel can generate official warnings and hostility is deeply alarming. The woke culture war on Britain's past has only just begun.
Neil Davenport is a writer based in London.
Picture by: YouTube.
To enquire about republishing spiked's content, a right to reply or to request a correction, please contact the managing editor, Viv Regan.