Stop this cruel Covid blame game
Why are we blaming innocent members of the public for the government's failures?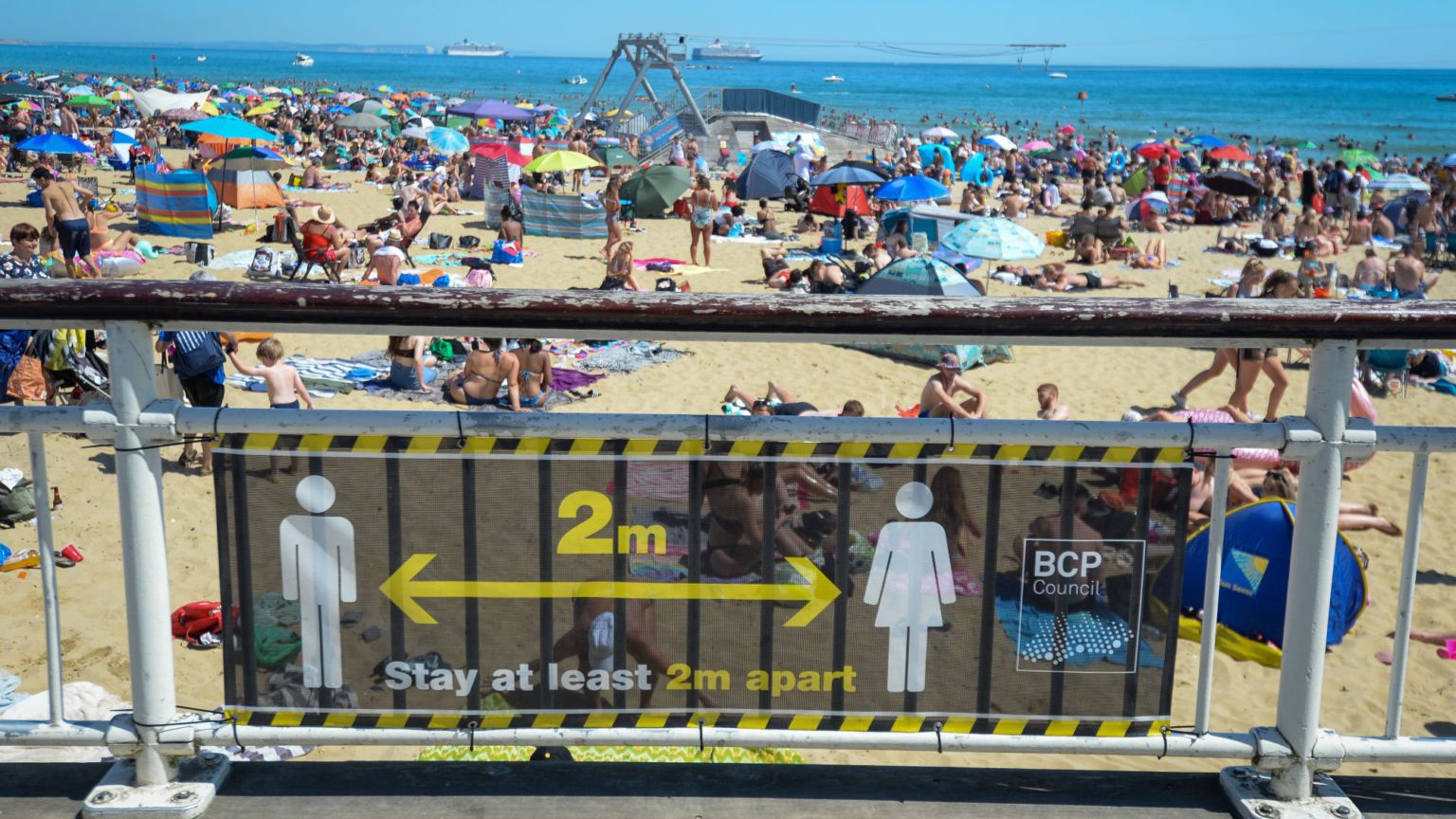 So who will be to blame for a second wave of Covid-19, if such a thing ever happens? According to a new YouGov poll, 52 per cent of the public would blame… the public.
That's hardly surprising, given the past six months of shrieking headlines and Twitterstorms which have branded many people pictured outside of their homes – even while following the rules and guidance – as selfish 'Covidiots'.
In recent weeks, as the lockdown has eased, the blame game has become slightly more nuanced, though no less nasty. You can even assign blame to a certain section of society based on your prejudices. When new lockdown restrictions were imposed on the north-west of England last week, Conservative MP Craig Whittaker blamed Muslims and ethnic minorities for 'not taking this seriously enough'.
Many liberal-minded tweeters objected to Whittaker's racist characterisation, only to insist that the real spreaders of disease where the 'lumpen' white masses who gathered on beaches on the hottest days of the year, or the Little Englanders who danced the conga on VE Day.
Outrage at young people has also become commonplace. The sight of young ravers during lockdown sent the Guardian into tabloid-level paroxysms of rage. An article headlined 'Off their Heads: the shocking return of the rave' warned that 'history may not be kind' to the young revellers letting off steam after months of confinement.
Legal activities have caused just as much anger and shock. The return of pubs in early July was met with pre-emptive horror at drunk youths clogging up A&Es and police cells with 'a month of New Year's Eves'. Those predictions never came to pass.
Earlier this week, Scottish first minister Nicola Sturgeon made clear her disgust for 'mostly young' Scots exercising their legal right to go to the pub. She even said that seeing people not physically distancing – ie, behaving normally among friends – 'made her cry'. Days later the bars and pubs in Aberdeen were ordered to shut down all over again.
As Susan Sontag recognised in her 1978 essay 'Disease as a Political Metaphor', certain diseases are not only infectious — they are also viewed as morally corrupting. While people who contracted AIDS or other STIs were once condemned for their supposed decadence, the rules of the Covid-era 'new normal' are so restrictive that even the most ordinary behaviour is condemned as irresponsible and morally suspect.
It should be painfully obvious by now that the demonisation of alleged disease-spreaders has nothing to do with the disease itself. None of the most infamous gatherings of the past five months – packed beaches, packed parks, Black Lives Matter rallies, anti-Black Lives Matter rallies, queues outside Primark, or reopened pubs – has been reliably linked to a rise in Covid cases, hospitalisations or deaths, which have been either flat or falling week on week.
Oxford epidemiologist Sunetra Gupta has noted the tendency throughout the pandemic to locate guilt for any viral spread 'to the individual'. 'I see young people terrified, even though they realise the risk to themselves is low, that they might infect a friend who will then give it to their grandparents', she told Reaction. This creates a 'chain of guilt' that makes individuals seem responsible for all kinds of chance interactions somewhere down the line. Suddenly a trip to the pub becomes manslaughter.
The more we bicker over which members of the public (or which minority group) are to blame, the more likely we are to miss where the real responsibility lies – not only for the UK's elevated death rate but also for the destructive impact of the lockdown. The pandemic has revealed major weaknesses of the state, the NHS and other health bodies like Public Health England, the care sector and institutional science. The fixation on public behaviour distracts from the need to fix institutional failures.
To enquire about republishing spiked's content, a right to reply or to request a correction, please contact the managing editor, Viv Regan.