BDS: an anti-Semitic crusade
This ugly movement has besmirched the history of moral boycotts.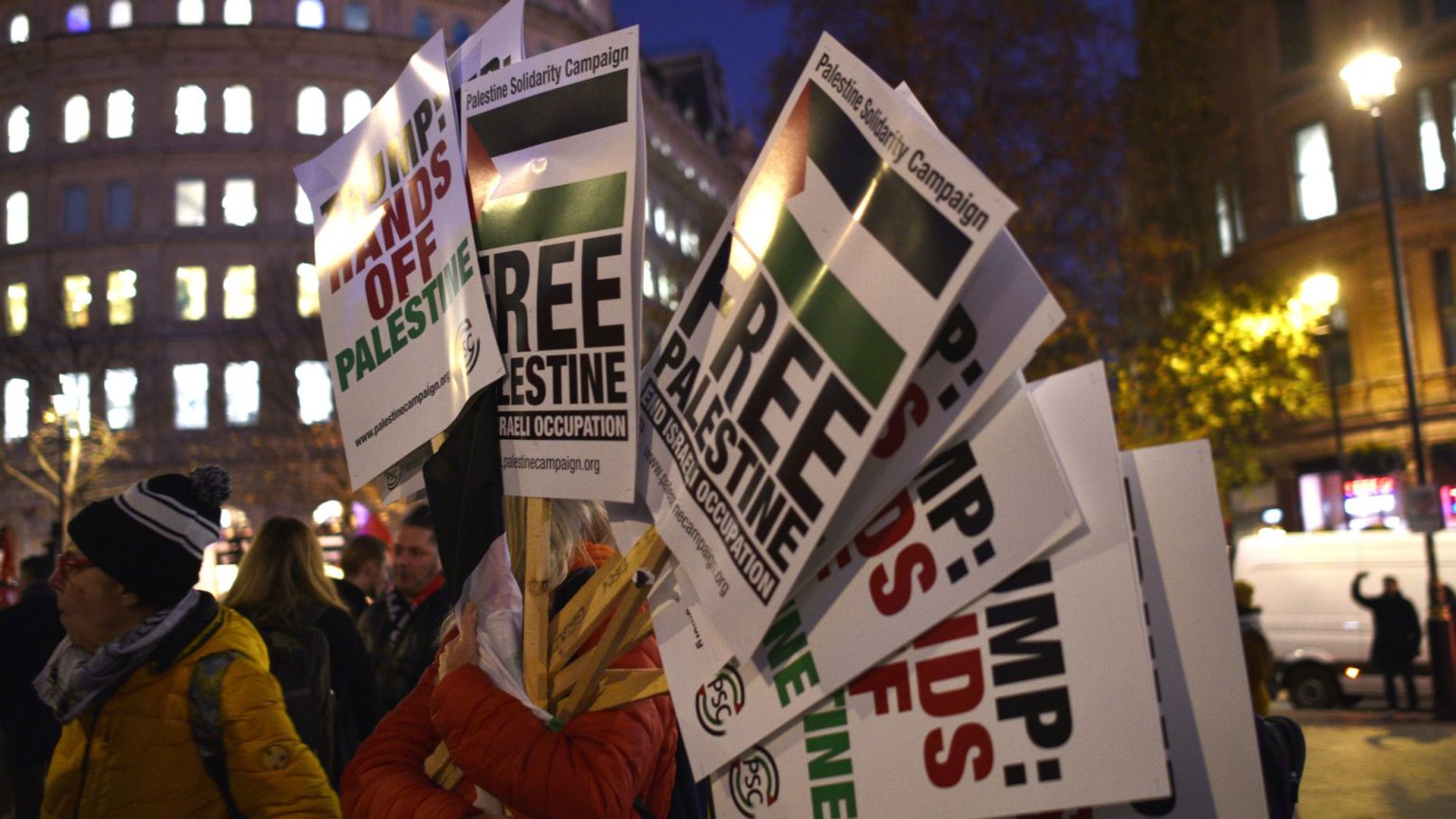 One day in December 1955, in Montgomery, Alabama, a 42-year-old black woman by the name of Rosa Parks sat in the forward section of a bus, which, by city law, was reserved for white people. The bus driver asked her to move, she refused, and was promptly arrested by the police. It was to be the first defiant act in an incipient movement that would lead to a now world-famous boycott of Montgomery's buses – a boycott that itself would lead to a change in the city law, and would contribute to the development of the US civil-rights movement.
Fifty years later, this venerable tradition of the morally driven boycott was traduced. For it was on 9 July 2005 that an activist named Omar Barghouti gave to the world a movement called Boycott, Divestment, Sanctions (BDS).
BDS, which urges boycotts and other measures against all Israeli goods, academic institutions and cultural institutions, was certainly innovative. Not for its anti-Israel posturing, which is all too familiar on the contemporary left, but for its boycott-washing. In other words, it purposely disguised its loathing of Israel as a morally driven boycott, on a par with Parks' stand against city-wide racial discrimination in 1950s Alabama.
BDS therefore looked moral. But then, that was the point of the boycott-washing. It cleaned up the immoral reality of BDS's real mission: to cancel Israel.
At the time, boycott washing was certainly proving attractive to others wanting to make their borderline anti-Semitic loathing of Israel morally presentable, especially in the university sector. In April 2005, a British academic union, the Association of University Teachers, voted to boycott two Israeli universities, stating it would bar faculty members from the University of Haifa and Bar-Ilan University from taking part in academic conferences or research with British colleagues. Worse than the potentially enduring harm to academia of the AUT's decision, which was thankfully overturned two months later, was general secretary Sally Hunt's use of the boycott to advance her virulent hatred of Israel, something she continued to propagate in her later role as general secretary of the University and College Union. Indeed, the boycotting of Israeli academics and institutions became a key activity of the UCU under Hunt, who resigned in 2019.
A boycott of Israeli academic institutions, especially the University of Haifa, was, and still is, absurd, however. Those justifying it would claim that Haifa discriminated against Arab people. They would say it was part of Israel's so-called apartheid system. Nothing could have been further from the truth.
I worked as a junior staffer in the public-affairs department of the University of Haifa in the late 1970s. Even then it had a very high ratio of Arab students. Most were Israeli Arabs, while others made the arduous journey from south Lebanon to study there. By the time of the AUT's boycott in 2005, over 30 per cent of Haifa's undergraduate student population was Arab. The percentage of Arabs in Israel's general population was around 20 per cent, which meant the University of Haifa had one of the highest per-capita proportions of minority students of any public university in the world. By comparison, the percentage of black students at Princeton in the 2000s was 7.5 per cent, and at Yale nine per cent, while America's black population hovered around 13.5 per cent. The representation of minority university students throughout the UK at the time was no less dismal. The fact is that there was no better place in America or Europe, or indeed in the world's 22 Arab countries, for an Arab student to get a higher education than at the University of Haifa.
The kind of boycotts fostered by movements such as BDS do not improve or heal people and institutions. They do not attract adherents, as Rosa Parks did, because they address shortcomings in laws and foster morally progressive change. Rather, the boycott-washers' aim is to cancel the objects of the boycott. To starve them. To erase them. After all, what else is the objective of BDS if not to remove and cancel institutions like the University of Haifa, and states like Israel?
BDS has been going for 15 years now. It is arguably more entrenched in Western academia and its unions than it was when BDS and Hunt were driving it forward in 2005. Yet, whether out of fear or apathy, the willingness of academic and public institutions to turn a blind eye to boycott-washing could have terrible long-term consequences. The likes of Barghouti, Hunt and too many others who consider themselves left-wing no doubt believe they are liberating the world's marginalised and disenfranchised. They are not. Dressed up in the moral language of boycotting, they are promoting, no matter how unwittingly, the oldest of hatreds.
Ron Katz received his PhD from, and taught rhetoric at, the University of California, Berkeley. He currently works at the Tel Aviv Institute.
Picture by: Getty.
To enquire about republishing spiked's content, a right to reply or to request a correction, please contact the managing editor, Viv Regan.