Woke anti-Semitism
Why do so many prominent 'anti-racist' activists rub shoulders with Jew-haters?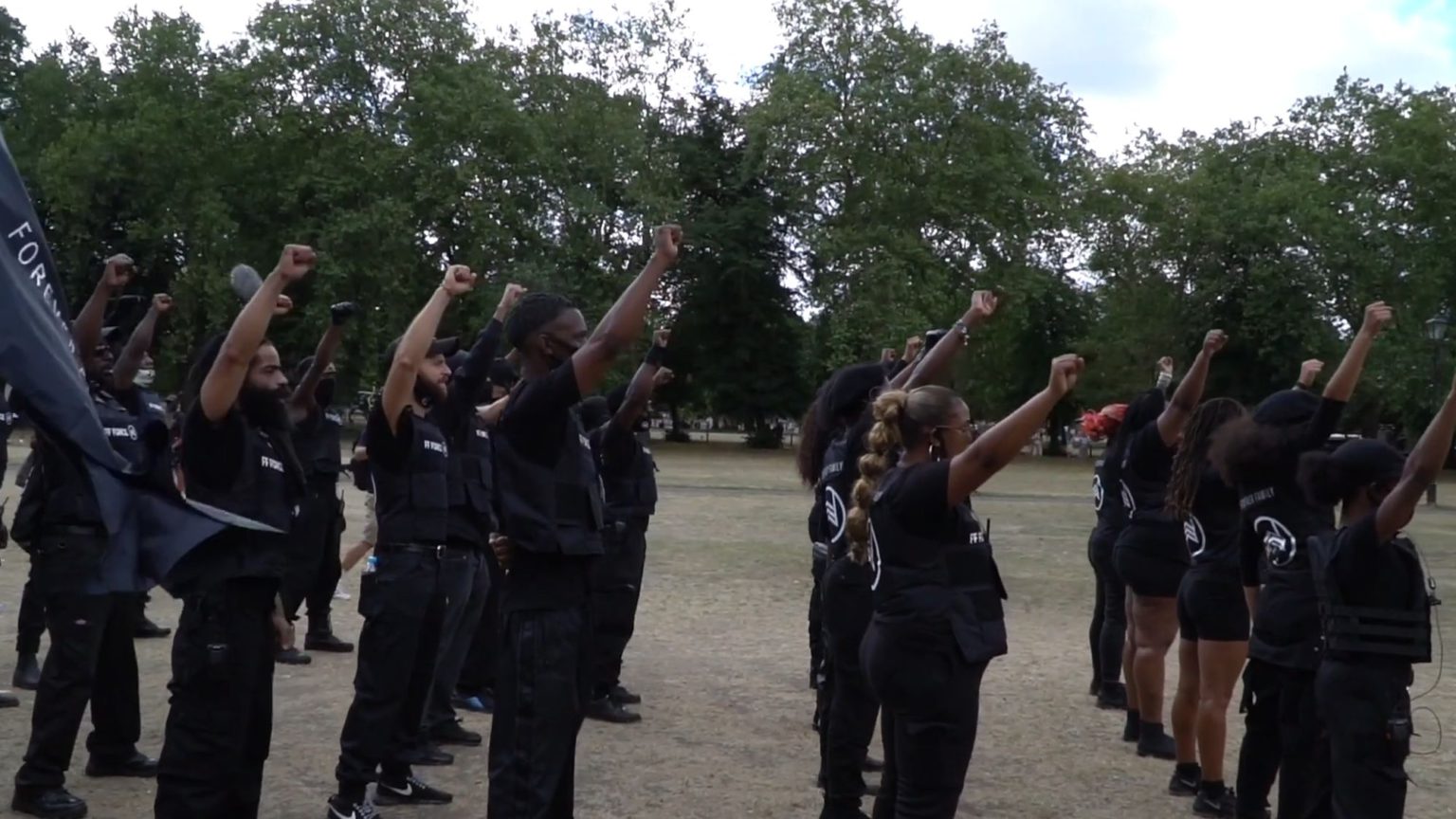 The September 2020 edition of British Vogue is, as one would expect of a fashion magazine, visually pleasing. The cover displays a striking monochrome shot of footballer Marcus Rashford and model Adwoa Aboah in all their finery, astride a red typeface which reads: 'ACTIVISM NOW – THE FACES OF HOPE.' In the issue's feature piece, Brit(ish) author Afua Hirsch honours a selection of anti-racist activists she deems 'remarkable'.
But what's striking about some of them is their proximity to anti-Semites. In the piece, Hirsch heaps praise upon former Women's March organiser Tamika D Mallory, who famously refused to condemn Louis Farrakhan. Farrakhan is the longtime leader of black-supremacist sect Nation of Islam. He has publicly referred to Jews as 'bloodsuckers' and 'termites'. For decades his sect has distributed propaganda claiming that Jews control the economy and were responsible for the Atlantic slave trade.
Hirsch describes 2020 'as a year that shredded complacency'. Yet her own spotlighting of morally dubious 'anti-racist' activists demonstrates the woke congregation's appalling complacency regarding anti-Semitism. Why is it that someone like Hirsch, who tirelessly campaigned for the removal of Nelson's Column in Trafalgar Square for its connotations of historical racism, is happy to laud living, breathing activists with ongoing links to Jew-haters?
Anti-Semitism is a real problem on the woke left. The so-called Forever Family Force, which marched in Brixton recently as part of a reparations demonstration, made headlines for its paramilitary-style gear. Since then it has been revealed that FFF leader Khari McKenzie has made a series of anti-Semitic posts. Like Farrakhan, he blames Jews for slavery and has described the Jewish community's alleged role in the slave trade as 'the original holocaust'. Unsurprisingly, McKenzie was also quick to jump to grime artist Wiley's defence after his anti-Jewish Twitter tirade last month.
This troubling undercurrent in progressive activism is an inevitable product of an intersectional ideology that labels certain groups as innately 'privileged', and thus evil, and others as eternally 'oppressed', and therefore virtuous. Jews (and indeed, truth itself) are mere collateral when it comes to the woke mission to deconstruct an allegedly evil society. And regrettably, this woke anti-Semitism is very much in vogue.
Georgia L Gilholy is a graduate student at University College London. Follow her on Twitter: @llggeorgia
Picture by: YouTube.
To enquire about republishing spiked's content, a right to reply or to request a correction, please contact the managing editor, Viv Regan.