We can't lock down forever
Why is Argentina still plagued by the virus 150 days into lockdown?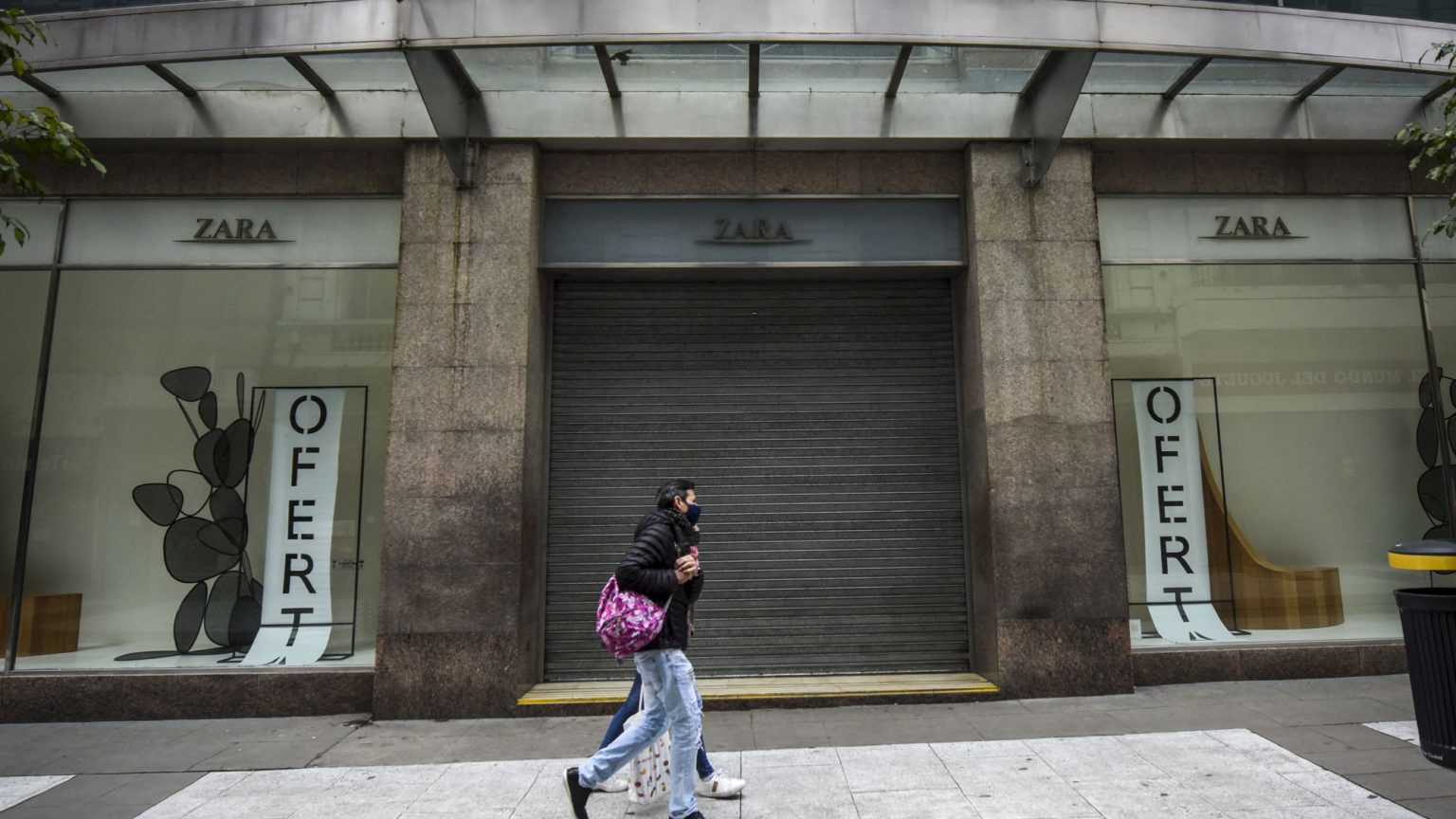 Argentina passed a grim milestone at the weekend. Sunday marked 150 days in lockdown for the capital Buenos Aires and the surrounding area. The lockdown, which was one of the strictest in Latin America, began on 20 March and was originally slated to last until the end of March. Though there have been a number of relaxations and subsequent re-tightenings over the past few months, the current lockdown measures have been extended to the end of August.
Earlier in the pandemic, Argentina received a great deal of praise for its handling of the virus. In June, Time magazine included it in a list of the 'best global responses' to Covid-19. At the time of the Time article, Argentina had recorded just 726 Covid deaths. But deaths and cases have surged in the past two months, rising to over 5,800 deaths. According to Bloomberg, on a per capita basis, similar numbers have died in recent weeks to the US and Brazil – the world's two worst hotspots. All of this, of course, is occurring during the long and strict lockdown. Or as Bloomberg put it: 'The worsening outbreak stands at odds with a government that seemed to do everything right.'
'Doing everything right', according to the media at least, has always meant implementing strict, early lockdowns. In recent weeks, for instance, one of the most repeated criticisms of the UK government has been that it failed to lock down early enough. The logic here is that a short, sharp lockdown would have put the outbreak behind us sooner. This, some argue, would even have reduced the economic and social impacts of lockdown as we could have opened up sooner, too. But Argentina's experience surely puts paid to that idea. Its deadliest day, when over 300 deaths were recorded, arrived on day 145 of lockdown.
It was a similar story in Peru. 'Peru seemed to be doing everything right', began a Guardian account of the country's turn for the worst in May – some two months into lockdown. Peru announced one of the earliest lockdowns in the whole world, on 16 March – 'right on time', in the Guardian's words. It now has the highest deaths per capita in Latin America. Peru is still recording around 200 deaths per day. Worldwide, Peru is second only to Belgium in terms of deaths per capita. Belgium – as you might probably have guessed by now – had one of the strictest and earliest lockdowns in Europe. Belgium's cases have also been rising over the summer, rules on socialising have been tightened, and Antwerp has been placed under a nighttime curfew. Lockdown only ever begets more lockdown.
The argument for an early, strict and short lockdown is a relatively new one. Back in March, the purpose of lockdown was to 'flatten the curve', to slow the spread of the disease – essentially, to prolong the epidemic – in order to prevent health systems from being overwhelmed. Of course, the hospitals in most developed countries were never overwhelmed in the end – with the notable exception of Bergamo in Italy. In the UK, for instance, at the height of the pandemic, NHS hospitals had four times as many empty beds as they normally would. Since then, those who favour lockdown have retrospectively decided that lockdown should shorten the pain by suppressing the virus early. In other words, the same policy was supposed to achieve the precise opposite of its initial justification.
No doubt fans of the lockdown will blame non-compliance with the rules and breaches in social distancing for these repeated failures. But could anyone have honestly expected social and economic life to be put on hold for so long? Lockdown becomes an especially absurd proposition in the developing world. Unlike the Western economies, places like Peru and Argentina can't borrow as much money as they please to pay for furlough schemes and business bailouts. In May, Argentina defaulted on its debts. It will now have its third consecutive year of recession.
A recent study of OECD countries has found that the main driver of the restrictions each country adopted had little to do with each country's circumstances, its healthcare capacity or even its exposure to Covid-19. Instead, countries simply copied their neighbours' policies. Clearly, once lockdown became established as 'the right thing to do', practically every country, with some heroic exceptions, followed it.
Politicians around the world still seem to be stuck in this mindset, trying to play lockdown 'whack a mole' every time a cluster of cases appears. Evidence that these lockdowns are actually effective, proportionate or worth it in the long run is rarely sought.
Fraser Myers is a staff writer at spiked and host of the spiked podcast. Follow him on Twitter: @FraserMyers.
To enquire about republishing spiked's content, a right to reply or to request a correction, please contact the managing editor, Viv Regan.