This government is not Islamophobic
No, ministers didn't lock down the north to target Muslims.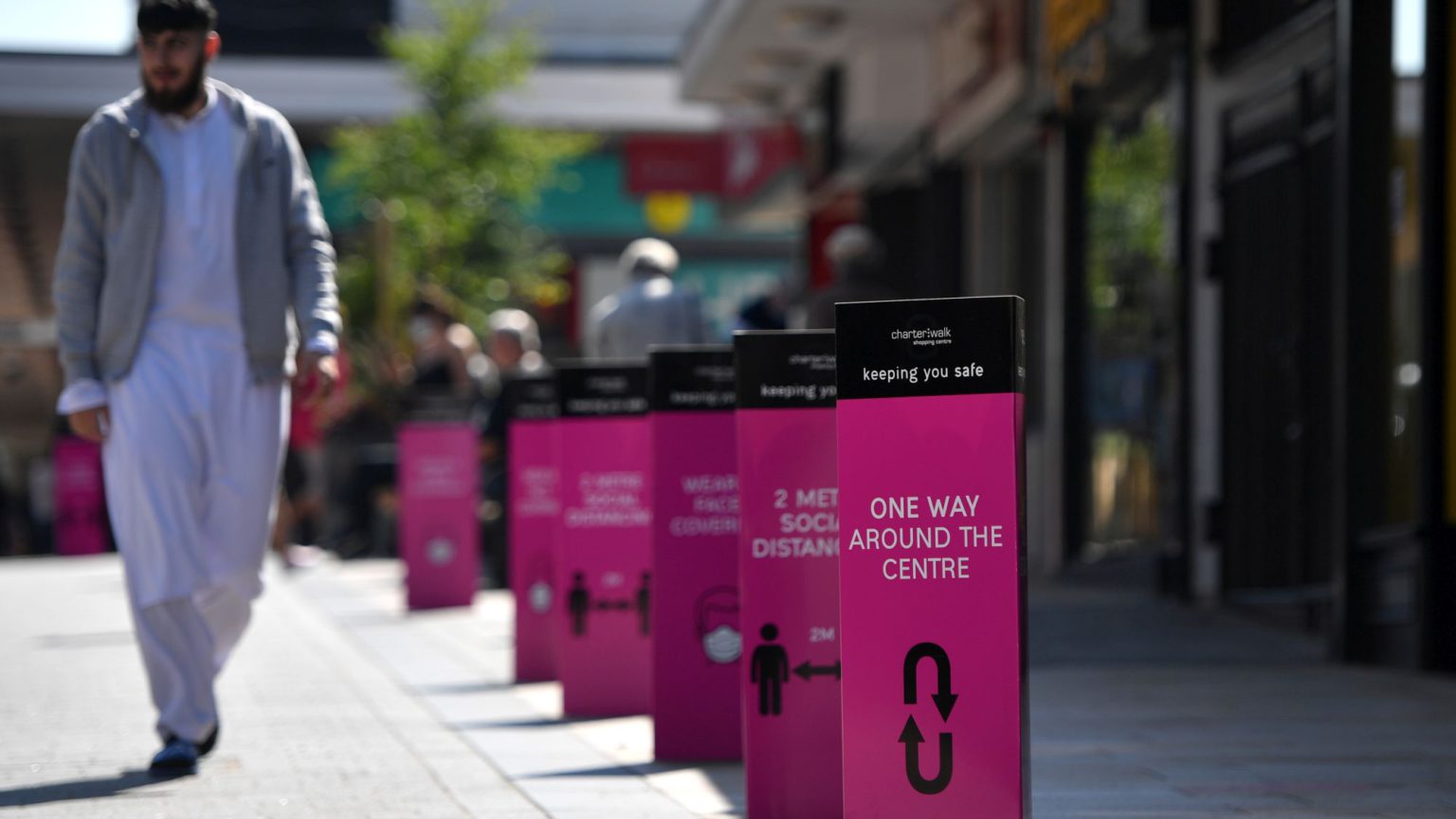 The battle to win the hearts and minds of Muslims continues. The UK government's first duty is to ensure the safety and security of its citizens. We have seen how it has taken the extremely cautious step of implementing lockdown on the entire nation, hoping that by keeping everyone two metres apart the death toll from the coronavirus will be reduced as much as possible. While there are many who question the wisdom of the lockdown, few will deny that the government at least believes it is acting in the best interests of its citizens. But a narrative has emerged that when it comes to Muslim citizens, the government is indifferent. Indeed, some argue the government is actively Islamophobic.
Take the northern England lockdown. When spikes in Covid-19 became too difficult to manage and a temporary lockdown was put in place, some suggested this was Islamophobic. Middle East Eye published an article headlined '"I smell Islamophobia": British Muslims decry lockdown imposed hours before Eid'. The piece provided numerous accounts from Muslims as to why they believed that locking down a day before Eid was Islamophobic. For example, Furqan Naeem, a community organiser for Citizens UK, complained that, 'It may well be the right decision but the timing is really poor'. A tweet which was liked over 25,000 times said the following: 'Answer this honestly: Would they have done this at 9pm on Christmas Eve?' Many people, it seems, believed that the lockdown was being imposed in certain areas because of the high proportion of Muslims living there.
The timing of this lockdown was unfortunate – that we can agree on. It meant that Muslims celebrating Eid Al-Adha the following day had to cancel their plans, which they will have been preparing for weeks. Worse still, the announcement first went out on Twitter and not on national broadcast media. Plenty of people were caught off guard by the emergency lockdown. This was clearly an error on the part of the government.
But what would have happened had the government not locked down and Muslims had died as a result? You guessed it – it would have been accused of Islamophobia in that event, too. Also, people on the far right would have accused the government of pandering to the sensitivities of Muslims. Yet for all the accusations of Islamophobia levied at the government, Dr Tedros Adhanom Ghebreyesus, director-general of the World Health Organisation (WHO), thought differently. He praised Boris Johnson for locking down parts of northern England.
But the lockdown is just one example of a spurious accusation of Islamophobia against the government. Take Prevent, a strand of counter-terrorism. Type in the words 'Prevent Islamophobia' into any search engine and you will be met by a flurry of op-eds, articles and research to suggest that it is Islamophobic. Yet for all the talk of how and why it is Islamophobic, little attention has been paid to the studies that challenge this.
Two recent research papers, one from the think-tank Crest Advisory and the other from academic Sadi Shanaah, offer a view which challenges the Muslim grievance narrative that currently plagues counter-terrorism policies. Findings from Crest Advisory suggest that Muslims are more likely (66 per cent) to refer someone to Prevent than the general population (63 per cent). Furthermore, the same report also concludes that where there are communities and areas with a high risk of terrorism, a combined 74 per cent of Muslims support Prevent being targeted there, though 36 per cent have some concerns.
Sadi Shanaah, in his research paper Alienation or Cooperation? British Muslims'
Attitudes to and Engagement in Counter-Terrorism and Counter-Extremism, also found that most British Muslims are not only satisfied with counter-terrorism policies and the police, but also have trust in the government. The idea that the government is Islamophobic or is out to get Muslims is clearly not believed by most Muslims.
The more oxygen we give to bad-faith actors who see everything the government does as Islamophobic, the more likely Muslims will feel like they are victims. This grievance narrative must be challenged. If we allow it to fester, it will weaken the government's ability to protect all its citizens.
Wasiq Wasiq is an academic specialising in law and terrorism. Follow him on Twitter: @WasiqUK
To enquire about republishing spiked's content, a right to reply or to request a correction, please contact the managing editor, Viv Regan.