Policing language, controlling thought?
We must resist the attempts to manipulate the meaning of the words we use.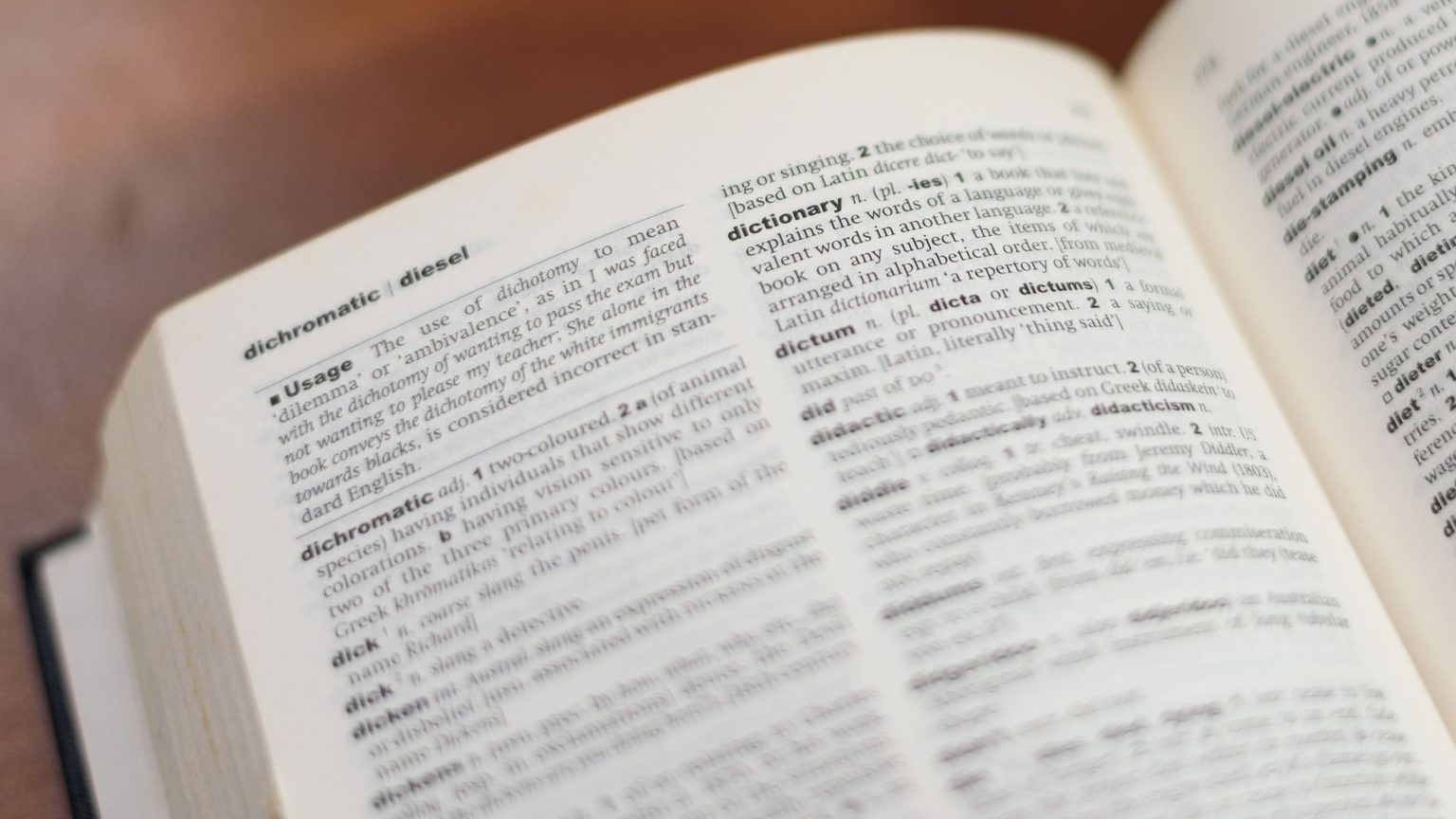 There is a moment in Roald Dahl's classic children's novel, Matilda (1988), when our eponymous heroine suddenly realises how she might wreak vengeance on the tyrannous headteacher, Miss Trunchbull. 'A brilliant idea hit her', is how Dahl puts it, although he might just easily have written that she was 'struck by inspiration' or 'seized by a compulsion to act'. For those unfamiliar with everyday metaphor, it is worth noting that Matilda was in no way hit, struck or seized in a physically damaging or otherwise abusive manner.
One could accuse me of stating the obvious here, were it not for the fact that Sainsbury's has now withdrawn from its stock a Matilda-themed mug that bears the quotation 'a brilliant idea hit her' following complaints that it promotes violence against women. 'Sainsbury's has shown a lack of empathy for domestic-violence victims by displaying these mugs', claims Luis Labaton of Domestic Violence Assist. 'It shows just how far from reality they are.'
Labaton might want to rethink his phrasing. The belief that novelty children's mugs can incite acts of physical assault is about as far removed from reality as it gets. But this is just the latest of innumerable recent examples of the long-debunked media-effects theory being taken as an article of faith. I have noted previously on spiked how six decades of research into the putative correlation between public behaviour and mass-media consumption has produced little evidence to support the theory, yet many of our major cultural and political institutions – from the Metropolitan Police to the Advertising Standards Authority – now take this myth as the basis for their official guidelines. That a supermarket would withdraw a mug from sale on the grounds that it might incite violence, and that few of us are surprised by such a move, tells us all we need to know about how pervasive this belief system has become.
Yet there is an even more sinister aspect to this story. Much of the present-day obsession with language and its capacity to shape the world around us derives from the postmodern obsession with the relationship between words and power. This is why academics such as Miranda Horvath at Middlesex University have pronounced the offending mug 'hugely problematic' and called on Sainsbury's to 'stop selling it, apologise and make a huge donation' to domestic-violence charities. Social-justice activists, whose ideology is a mutation of postmodernist thought, are invariably of the same mindset. This accounts for their approval of censorship and hate-speech legislation, their inability to grasp how the artistic representation of morally objectionable ideas is not the same as an endorsement, and their failure to distinguish between the subject of a joke and its target. Their longed-for utopia, in which all forms of prejudice are eradicated from the human instinct, will apparently be brought about through the control of how we speak and, by extension, how we think.
The theory is wrong, but is applied as though it is irrefutable. Take the Merriam-Webster dictionary, seemingly managed by woke fanatics, which has decided to modify the definition of the word 'racism' to 'reflect systemic oppression'. In this, it is following the diktats of critical-race theorists who believe that 'racism' is an equation – prejudice plus power – rather than prejudice or hatred towards individuals on the basis of their race, which is how the vast majority of people understand the term. When America's oldest dictionary fails to undertake its duty to record common usage, but instead redefines words in accordance with its own ideological preferences, it is attempting a form of social engineering.
Merriam-Webster has a track record of this kind of behaviour. In 2019, 'they' was added to the dictionary as a non-binary pronoun and was even judged to be 'Word of the Year'. For all these efforts, the use of 'they' as singular has not caught on with the general public – further evidence that most people are not the kind of malleable drones that woke activists believe them to be.
Recent words of the year, according to Oxford University Press, publisher of the Oxford English Dictionary, include 'post-truth', 'climate emergency' and 'youthquake' – the latter of which was hardly ever used in 2017 (the year it was honoured) outside the media, and has since all but disappeared. It would seem that most prominent dictionaries have been overrun by social-justice enthusiasts, and this makes complete sense when one considers their shared belief in the importance of controlling speech.
Earlier this month, Dictionary.com published a new entry for the acronym 'TERF' (trans-exclusionary radical feminist), often used as a slur against gender-critical feminists – or for that matter, anyone who believes that there are biological differences between men and women. That Dictionary.com tweeted out a link to its definition along with the phrase 'Beware the TERF' leaves us in no doubt as to where the company stands on this issue. Many feminists have expressed concerns that the more extreme trans activists are seeking what is tantamount to the erasure of women, denying women's right to single-sex spaces and even attempting to force the neologism 'womxn' into mainstream vocabulary – in spite of the fact that no one knows how to pronounce it. These feminists' suspicions are certainly validated by Dictionary.com's original choice of illustration for the TERF entry: the female symbol (a circle with a cross underneath) struck through with a red line. Nor was it particularly reassuring to see that one of Dictionary.com's original example phrases, now deleted, was 'punch a TERF'.
As the power and influence of the social-justice ideology grows, we can expect to see more capitulation to these efforts at social engineering through the manipulation of language. Take the Encyclopedia Britannica's transcript of Martin Luther King's most famous speech: 'I have a dream that… one day right there in Alabama, little Black boys and Black girls will be able to join hands with little white boys and white girls as sisters and brothers.' The attentive reader will note that the word 'black' has been capitalised, but the word 'white' left in lower case. This follows the patently ideological decision by the Associated Press to amend its style guide – again, with capital-B for black and lower-case-w for white. Apparently this is to reflect the view that 'white people in general have much less shared history and culture, and don't have the experience of being discriminated against because of skin colour'.
There are those who consider the various branches of applied postmodernism – critical-race theory, queer theory, intersectional feminism, disability studies, fat studies, et al – to be niche obsessions confined to universities and obscure echo chambers on social media. This is both complacent and wrongheaded. The devotees of the religion of social justice have a vested interest in seizing control of outlets that influence how language is used, be that in the mainstream media, schools, advertising or online dictionaries. Philip K Dick wrote that 'the basic tool for the manipulation of reality is the manipulation of words. If you can control the meaning of words, you can control the people who must use them.'
We may laugh when a metaphor on the side of a mug is taken literally by activists, and laugh still harder when a supermarket takes their complaints seriously. But we also need to understand where this obsession with the power of language originates, and the authoritarian dystopia to which it leads.
Andrew Doyle is a stand-up comedian, spiked columnist and host of the new spiked podcast, Culture Wars – with Andrew Doyle. Listen to the latest episode below:
To enquire about republishing spiked's content, a right to reply or to request a correction, please contact the managing editor, Viv Regan.