The lockdown has been a bonanza for billionaires
While ordinary people have been plunged into economic turmoil, the world's richest are cleaning up.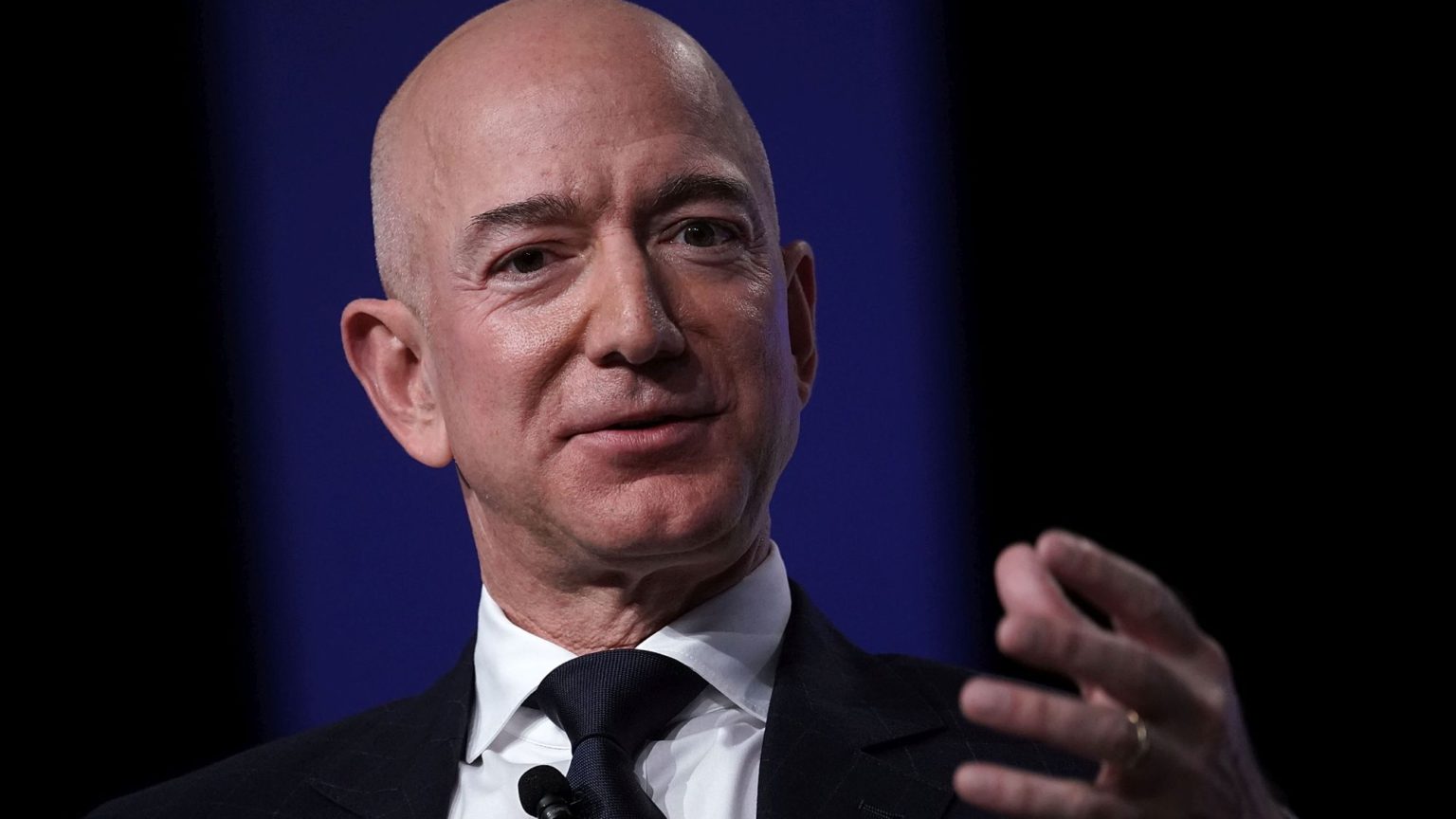 Not everyone is having a bad lockdown. Yes, economies around the world have contracted at rates not seen since the Great Depression, or beyond. Yes, millions of ordinary people are being hit hard by pay freezes, pay cuts and job losses, while facing a growing tsunami of debt. But billionaires, the richest of the super-rich, have done rather well.
According to the Bloomberg Billionaires Index, Microsoft founder Bill Gates has increased his fortune by $8 billion to $122 billion this year to date. Facebook founder Mark Zuckerberg is now worth around $102 billion, earning an extra $23 billion since the start of the year. While we were all trapped at home, Amazon supremo Jeff Bezos – the world's richest man – increased his fortune by a whopping $76 billion to $189 billion. Bezos is accumulating wealth so quickly that by the time you read this article that figure is likely out of date. For instance, back in July, Bezos added a record $13 billion to his net worth in a single day. He is apparently on track to become the world's first trillionaire by 2026.
Of course, you could say these top-three mega-earners are all in tech, which seems to be the one sector that has done well out this strange period. Amazon delivers goods to your door at a time when you can't leave the house. Facebook lets you connect with friends and family when you're forbidden from visiting them. And now that so many are working from home, it's no surprise that Eric Yuan, the billionaire owner of videoconferencing company Zoom, amassed $11.1 billion of his $14.7 billion empire in this year alone.
But it's not that simple. The wealthy have done well across the board. Swiss bank UBS found that the investment portfolios of 77 per cent of the world's richest families – who had average fortunes of $1.6 billion – performed 'in line with, or above, targets during one of the most volatile moments in the history of financial markets'. Between 18 March and 10 April, over 22million Americans lost their jobs. The unemployment rate reached 15 per cent. But over the same three weeks, according to a report by the Institute for Policy Studies, the wealth of US billionaires increased by $282 billion – a gain of almost 10 per cent. It's a similar picture in the UK, where a study of Forbes data found that the wealth of Britain's billionaires grew by 20 per cent.
At the start of the pandemic, those of us who warned about the dire economic consequences of shutting down the economy – and what it would mean for working people, not only in terms of their financial security but also their mental and physical health – were berated for only caring about 'the rich'. Novara Media claimed that Boris Johnson's loosening of the lockdown to encourage some people back to work was part of a ploy to 'save the billionaires'. Much was also made of billionaire Elon Musk's scepticism about the lockdown, which had closed one of his factories (even though, in the end, he made an extra $67 billion this year).
But the balance sheet can be denied no longer. Months of economic inactivity have caused real pain to ordinary people, but have allowed billionaires to boost their wealth considerably. One of the main reasons for this is the unprecedented interventions by governments and central banks. The Federal Reserve has pledged an astonishing $3 trillion in asset purchases, including the purchasing of junk bonds, to bolster the corporate bond market.
'Covid-19 is now inversely related to the markets', says Andrew Brenner, head of international fixed income at NatAlliance. 'The worse that Covid-19 gets, the better the markets do because the Fed will bring in stimulus.' The immediate consequence of this is to inflate asset prices and shares to the point where they have almost no connection to real economic activity. The US stock market is estimated to be overvalued by a record 77 per cent. Good news for shareholders.
Added to that is the CARES Act – the US government's coronavirus relief package. As well as providing (minimal) relief to individuals, the package contains a $454 billion slush fund for big businesses. A Republican amendment to the act created an enormous tax break, from which 80 per cent of the benefits go to those earning $1million or more, according to a congressional body. All of this adds up to what Matt Taibbi has pointedly described as the 'trickle-up bailout'.
Despite the earlier clichés of cheering our key workers and everyone being 'all in this together', the vast majority of us have not been invited to the billionaires' feeding frenzy. Yet it is we who will pick up the bill.
To enquire about republishing spiked's content, a right to reply or to request a correction, please contact the managing editor, Viv Regan.