Islamist terror is evil, not mental
The Berlin motorway attack is being downplayed as a product of mental illness rather than of Islamist ideology.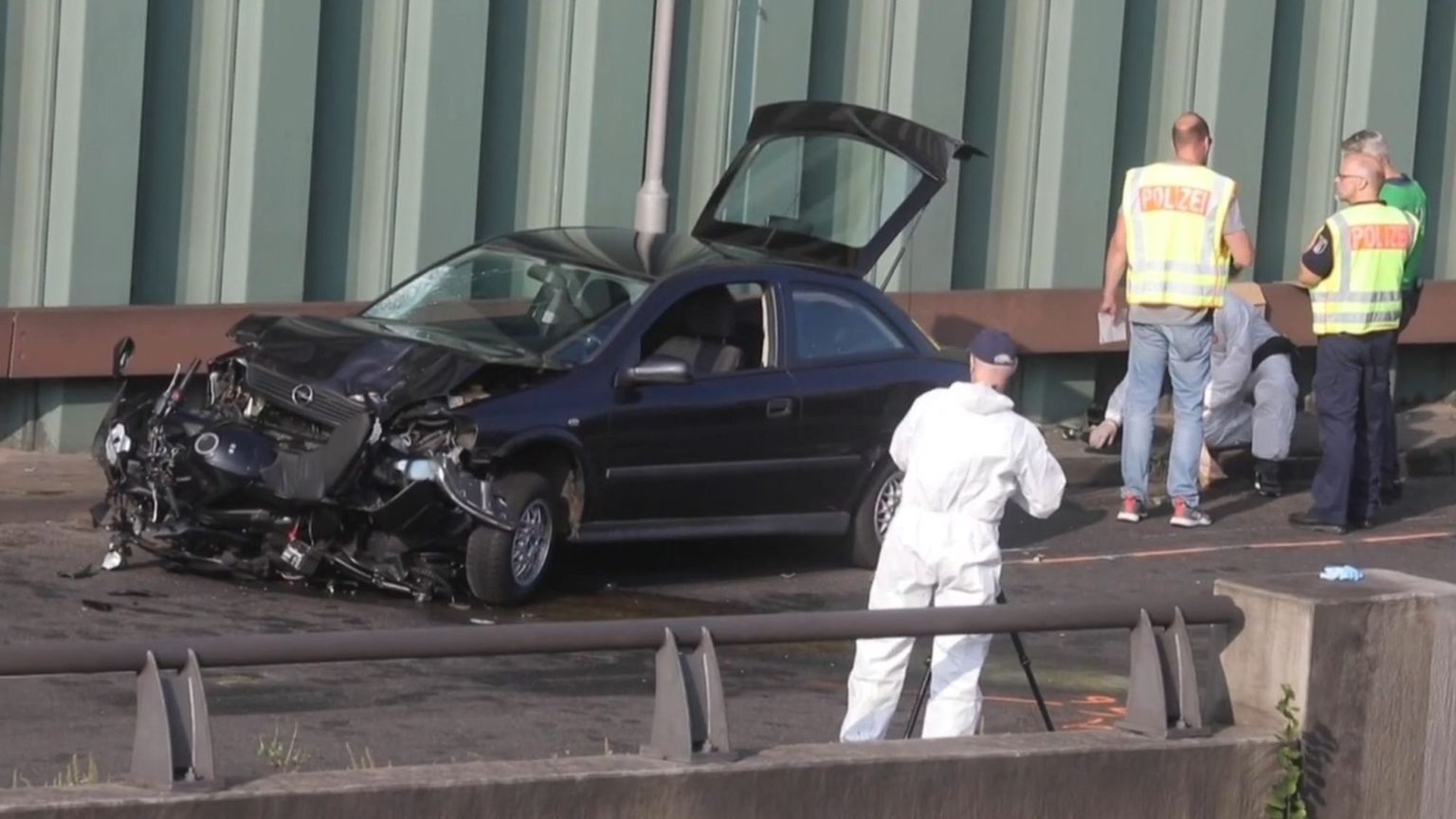 Last Tuesday evening, I could hear ambulances in Berlin-Tempelhof where I live. Just a few kilometres away on the motorway, a 30-year old Iraqi – a former refugee who had arrived in Germany in 2016 – had been ramming motorcyclists with his car, leaving six people injured, some of them seriously. One of them, a fireman on his way back from work, suffered life-threatening head and spine injuries.
The attacker stopped on the motorway and shouted 'Allahu Akbar' as he got out of his car. He then got out a prayer carpet and began to pray in the middle of the road. When he was finally overwhelmed by two policemen, he pointed to a box which he had placed on his car roof, claiming that it contained a bomb, though it later turned out to have been a toolbox.
Most observers, including Berlin's senator for interior affairs, Andreas Geisel, rightly said that the incident was a chilling reminder of the ongoing threat posed by Islamist terrorism. Yet not long after the incident, the tone of the debate quickly changed.
The focus increasingly shifted to the mental state of the perpetrator. There were 'indications of mental instability', Berlin's attorney general said the next day, adding that the accused had already been treated in a psychiatric hospital before the incident. It was still unclear, she said, whether he could be placed in a psychiatric ward instead of being held on remand. Picking up on this, the liberal newspaper taz quoted a doctor who claimed that it was wrong even to speak of Islamist terror. He argued that if it is true that the man had already been treated for psychological problems, and was not yet known to have been involved in an Islamist group, then one couldn't blame the attack on Islamist terrorism.
It is indeed hard to believe that anyone who deliberately tried to kill motorcyclists, and put out a prayer carpet in the middle of the motorway, wasn't out of his mind in some way. But claiming that the attack was not Islamist in nature seems bizarre. For one thing, it simply ignores the clear Islamists elements. It also presents radicalisation, as Frank Furedi has noted previously on spiked, as an almost entirely psychological phenomenon. It ignores the wider political and social context of this type of terrorism. Worse still, it presents its perpetrators as vulnerable victims.
As mad as last week's attacker may have been, he was still conscious – or zealous – enough to have embraced a jihadist worldview. For instance, he referred to himself as a martyr on his Facebook page in a post made just hours before the attack. The idea that he wasn't part of a wider Islamic network also seems unlikely to be true, as he reportedly got plenty of likes for his post.
It is highly doubtful that the people who are now claiming the incident had nothing to do with radical Islamism would say the same thing about a similar attack by suspected neo-Nazis. Following February's horrendous shooting of mainly Turkish people in a Shisha Bar in Hanau, which killed 10 people, the taz responded very differently. 'Terrorists are mostly not ill', was the headline of a piece in which a psychiatrist explained that 'the killer was mentally ill, but his act nonetheless clearly followed a right-wing extremist narrative'. In a similar vein, Germany's national broadcaster ran a report titled: 'Racism, right-wing filter bubbles and a mentally ill offender.'
This difference in approach to both acts of terrorism has nothing to do with the number of victims – last week's perpetrator may not have had a gun or a bomb, but he was just as interested in killing as many innocent people as possible as the right-wing Hanau attacker was. The problem is cultural. While most commentators have no problem with calling on society to stand together against the far right, they are more reluctant to do so in relation to militant Islam.
After years of presenting tolerance to Islam as a central component of a liberal, multicultural society, many seem to find it hard to acknowledge that not all manifestations of Islam are good. The result is that criticism of radical Islam has largely become the preserve of far-right groups such as Pegida. But the reluctance to condemn Islamist terrorism, and the refusal to see it for what it is, needs to stop.
Viewing Islamist terrorists as mainly 'mad', or even as victims of circumstance, almost inevitably leads either to cynicism or to a sense of fatalism within society at large. Radical jihadism is a vicious ideology that has inspired countless evil deeds. It is time for society to stand together against it.
Sabine Beppler-Spahl's Brexit – Demokratischer Aufbruch in Großbritannien is out now.
To enquire about republishing spiked's content, a right to reply or to request a correction, please contact the managing editor, Viv Regan.