Layla Moran's maddest moments
From votes for 11-year-olds to 'some women have beards'.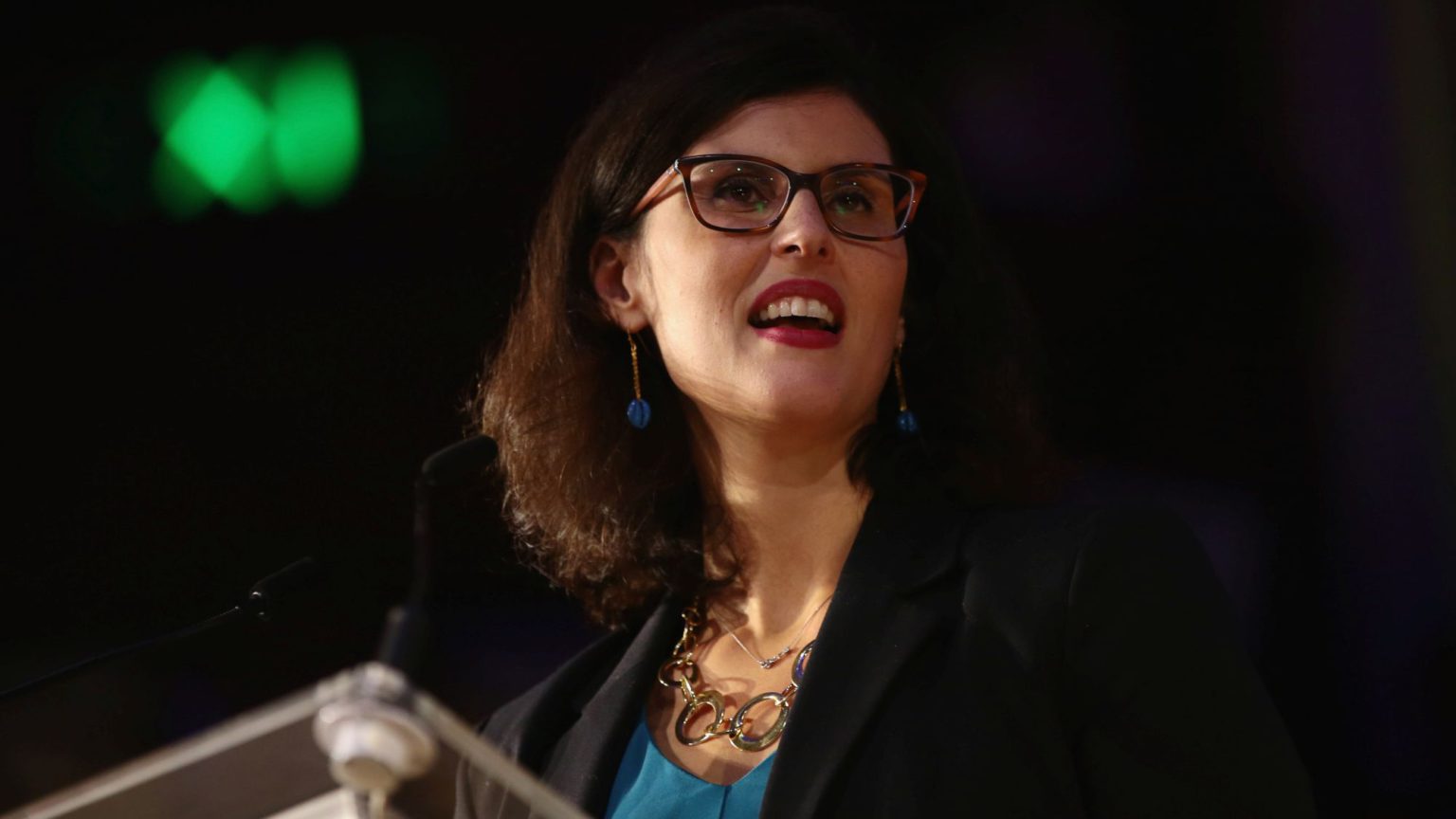 What a day. Sir Ed Davey, interim leader of the Liberal Democrats, is now leader of the Liberal Democrats. As a nation cries out 'who?', we at spiked are in mourning, for the even more ludicrous Lib Dem leader who could have been.
Layla Moran, MP for Oxford West and Abingdon, and the challenger in this barely noticed race, lost to Davey by 36.5 per cent to 63.5 per cent. It's a huge shame, for as irrelevant as the shrunken Liberal Democrats have become, since the Coalition debacle and their Stop Brexit antics, Moran, one of the strangest MPs in parliament, would have made them even more so.
Here are some of her madder moments:
Votes for 11-year-olds
Moran came into the leadership race pledging to make her party 'even more radical than Labour' in an effort to hoover up young voters – including, it seems, schoolchildren. Yes, not only is Layla, along with the rest of the Lib Dems, a supporter of votes for 16-year-olds, but at a conference fringe event in 2017 she even wondered out loud if kids as young as 11 should also get the vote.
'I'm going to lob a crazy idea, and see where it goes', she told the crowd. 'Why 16? I met some really, really on-point 12-, 11- and 14-year-olds. My personal view is that you should be able to vote when you feel ready.' (As the Sun reported yesterday, she has since rowed back on these comments.)
'Some women have beards'
Like the last Lib Dem leader, Jo Swinson, who once failed on live radio to define what a woman is, Moran has also tumbled far down the trans rabbit hole. In a Westminster Hall debate on gender identity in 2018, she was asked by Tory MP David TC Davies if she herself would feel comfortable sharing a changing room with someone who was born male and had a male body. Her response:
'I believe that women are women, so if that person was a trans woman, I absolutely would. I just do not see the issue. As for whether they have a beard, which was one of the honourable gentleman's earlier comments, I dare say that some women have beards.'
She didn't stop there, adding that she can 'see someone in their soul and as a person. I do not really care whether they have a male body.'
Our first pansexual PM?
In early January, Moran announced to the world that, having previously only dated men, she was now in a relationship with a woman. More than that, she came out not simply as gay or bi, but as 'pansexual'.
Her critics quickly accused Moran of weaponising her private life to burnish her woke cred and defuse a row over her relationship with a suspended party official. As the Mail reported at the time, Moran 'withdrew from the last leadership race after it emerged that she was once arrested for slapping her then boyfriend Richard Davis during a row over a "lost computer cable"'.
Say what you will about Layla Moran – her leadership wouldn't have been boring.
Picture by: Getty.
To enquire about republishing spiked's content, a right to reply or to request a correction, please contact the managing editor, Viv Regan.